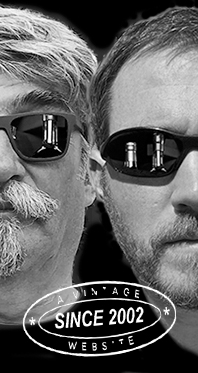 Home
Thousands of tastings,
all the music,
all the rambligs
and all the fun
(hopefully!)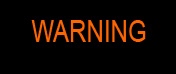 Whiskyfun.com
Guaranteed ad-free
copyright 2002-2017



Caol Ila, young ones, part three

And last. Continued from last week...

Caol Ila 6 yo 2009/2016 'Erin's Drop' (59.9%, Bar du Nord, 305 bottles)

A bottling for that famous whisky bar in Switzerland. Colour: straw. Nose: first a little fresh butter, then bags of smoked lemons and grapefruits. It's clean but narrow, but that may come from the very high strength, let's see… With water: damp fabric and earth, plus smoky pears. Mouth (neat): ultra-young, very ashy, and frankly mezcaly. Tart lemons and a smoky earthiness. A little too strong though, it's hard to enjoy it 'like that'. With water: tropical fruits come out. Perhaps blood oranges? Finish: medium, fruity, slight sour. Sour apples, soot and ashes. Comments: young and good. Hard to say much more.

SGP:545 - 82 points.

Caol Ila 9 yo 2006/2015 (51.2%, Eiling Lim, 109 bottles)

From Switzerland straight to Malaysia (through Belgium)! Colour: white wine. Nose: this is a fruity one, but that's not only pears and pineapples like in many very young malts. There are passion fruits, for example, and of course lemons, then some classic brine-y/smoky olives. Always a treat when those do make an appearance. With water: more classic sooty CI. Mouth (neat): crystal clear lemony smoke, then rather citrons and oranges. This one's very well chiselled, while it's rather less 'seawatery' on the palate than others. With water: towards apple and lemon juices, blended. Milder smokiness. Finish: medium, clean, fruity. Some green tea in the back. Comments: very good, but careful with water.

SGP:554 - 85 points.

Caol Ila 13 yo 2003/2016 (58.9%, Adelphi, cask #301264, 280 bottles)

Adelphi are well known for working hand in hand with the eyewear industry. Well that's what anyone will understand from their whisky labels… Colour: white wine. Nose: its incredible what a few extra-years can do to a whisky. Indeed, again, this is much more complex, with many more flowers and herbs, resins, mint, liquorice, camphor, thuja wood, grapefruits, garden bonfire, coal smoke… With water: ah yes, smoked marzipan, orange zests, tiger balm… Mouth (neat): wonderful, tart, perhaps a little pungent, all on lemony things and pure grass and peat smokes. Grapefruits, lime, rhubarb… Really wonderful. With water: perfect ashy orangey smoke and smoked almonds. A cup of lapsang souchong to boot. Finish: rather long, sooty, almondy, citrusy. Wonderful freshness. Comments: excellent young/middle-aged Caol Ila, already complex.

SGP:556 - 88 points.

Caol Ila 13 yo 2003/2016 (55.5%, Maltbarn, sherry, 175 bottles)

Always a great show by the tiny Maltbarn that always seem to favour quality over quantity. Wonderful labels too. Colour: straw. Nose: we're so close to the Adelphi, so close… Possibly a sister cask. Well this one's actually a little more medicinal, perhaps… With water: smoky pinesap and plasticine. Mouth (neat): ditto and repeat. Great orangey smokiness and creaminess on the palate. With water: soot and ashes are kicking back. And that lapsang souchong… Finish: perhaps a tad more coastal and briny at the same time. I mean, than the Adelphi. Comments: totally equivalent. Excellent.

SGP:556 - 88 points.

Probably time to switch to another distillery, but first, a last one…

Caol Ila 14 yo 2002/2016 (50.7%, Valinch & Mallet, sherry hogshead, cask #16-242, 322 bottles)

The darker of them all, and perhaps the most mature, let's see… Colour: gold. Nose: niiice! It's got more sour fruits, ale, cider, sooty seawater, and also walnuts, fino-style, as well as a wee medicinal side. Iodine and bandages. Right up my alley, so far. With water: broken branches and almond peelings, seaweed, and a spoonful of miso soup. Nah, you may drop the tofu. Mouth (neat): quite big and very excellent. More oak impact, obviously, but this mustardy and coastal arrival is just perfect. Where are the oysters, Nestor? Some further-fortified Manzanilla of some sort? With water: wonderful, it never got sweetish. Lemon zests, smoked almonds, oysters (thank you Nestor)… And just wee traces of tiny oak shavings. Finish: rather long, walnutty and mustardy, with Seville oranges in the aftertaste. Comments: super good, we're bordering total perfection (I know, a pleonasm but we've done much worse, haven't we.)

SGP:366 - 89 points.

More Caol Ila soon on WF, mind you, we'll soon have tasted five hundreds of them. A bit mad, I think.