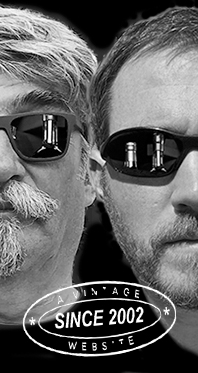 Home
Thousands of tastings,
all the music,
all the rambligs
and all the fun
(hopefully!)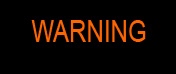 Whiskyfun.com
Guaranteed ad-free
copyright 2002-2017



This happens quite often, you don't hear a lot about a distillery, apart from its owners when they do OBs, and pretty suddenly, a new parcel of casks appears on the market and you start to find brand new expressions at many distinguished 'sub-bottlers'. That's what's happening these days with Cragganmore, and indeed we'll have a few. But first, our usual aperitif…

Cragganmore 2003/2015 'Distillers Edition' (40%, OB, Port finish, CggD 6567)

Yeah, Port pipes. Never been a fan of red wine in whisky, but I may have said that too many times already. What's sure is that I usually prefer the regular 12 yo OB. Colour: gold, not rosé/red gold. Nose: it's the very malty side of Cragganmore that comes out first, and it would come with roasted nuts and overripe apples, then rather dark toffee and this je-ne-sais-quoi (how's my French?) of wood smoke. No Port that I can find, hurray. Mouth: a rather grassy and peppery maltiness in the arrival, then loads of bitter oranges as well as a little ginger. There's a wee rough and grassy side. The low strength makes the tannic (like) side stand out a bit. Finish: not very long, malty, and slightly grassy/bitter again. Comments: I'll put my hands on a newer batch of the regular 12 pretty soon. In the mean time…

SGP:451 - 78 points.

Now, the indies… How about four 1989s?

Cragganmore 27 yo 1989/2016 (48.7%, The Mash Tun Tokyo & Club Qing, sherry cask, 160 bottles)

Another funny retro-futuristic label, this time with cats! Refreshing design… (don't shrug, London!) Colour: gold. Nose: oh, that old official from two or three years ago! That's right, the 25 years old. A lovely floral and cerealy start (chamomile, dandelions, barley, popcorn) and then a perfect tarte tatin covered with grated orange zest and three spoonfuls of maple syrup. Some custard too. Lovely, really. Mouth: a little brighter than expected, starting slightly fizzy (Schweppes), with oranges and pink grapefruits, then rather biscuits dipped into orange blossom water. It's the freshness that's most pleasant, while the oak imparted spikier touches of ginger and perhaps cardamom. Finish: medium, citric, citrusy, very lively. Some peppery ginger biscuits and Seville oranges in the aftertaste. Some dark chocolate too. Comments: a very zesty old Cragganmore, very fresh and kind of Sevillian.

SGP:551 - 88 points.

Cragganmore 27 yo 1989/2016 (47.8%, Archives, sherry hogshead, cask #1465, 70 bottles)

A micro-bottling, and possibly a very close brother of the previous one. Colour: gold. Nose: the same whisky and yet it's a wee bit different, so it may not be exactly the same. A tad drier and, well, less emphatic, but that may just be a matter of breathing, time spent in the bottle, and so on. Mouth: we're so close, so very close… Yet this one's a little tenser again, a notch grassier and more gingery… But the cores are identical. Finish: same comments. Peppery and shock-full of bitter oranges, with a layer of honey and 'dry' raisins. Comments: both are part of the same band and that's not the Bee Gees.

SGP:551 - 88 points.

Cragganmore 27 yo 1989/2016 (47.8%, Whisky-Fässle, sherry butt, cask #1465)

Same strength again, but this one's supposed to be ex-butt and not ex-sherry hogshead. Colour: gold. Nose: a little different, with slightly 'darker' notes, chestnut honey, faintly burnt orange cake, and a wee earthy/smoky side ala Highland Park. Other than that, a very similar whisky once again. We shan't complain. Mouth: yes, once again, we're extremely close, but I have the impression that there's a little more oomph in this one, and better-chiselled notes of bitter oranges. But I'm really splitting hairs now, I'm not sure I could tell you which is which, should I try these babies blind. What's sure is that it's totally excellent. Finish: same. Perhaps a tad longer, and a notch more 'crystallised' and candied. Not too sure… Comments: yeah…

SGP:551 - 88 points.

Cragganmore 27 yo 1989/2017 (52.1%, The Whisky Agency, hogshead)

This one from the mother ship! Colour: gold. Nose: crustier, maltier, cakier, and above all, more mineral and earthy, while the background remains very orange-y. More multi-dimensional, with also some camphor, humus, damp pipe tobacco, and autumn leaves. The others where more 'immediate', perhaps thanks to the sherry, while this one's more complex. With water: these notes of fresh plaster and wet chalk that I enjoy so much. A little menthol. Mouth (neat): a lot of peppermint, lemon curd, earthy stuff, drops of cough syrup, mint cordial, bitter oranges as always… I find this extremely good, and perhaps a tad more 'islands' than the average Cragganmores. With water: I'll tell you, it loves water. Totally loves water, totally (Donald, come out of this body!) Cointreau and crème de menthe, with a little wax. Finish: long, soothing, herbal, lemony, mineral, Sancerre-y. Comments: an unusual Cragganmore, perhaps ex-Clynelish wood? Right up my alley – and did I tell you that it loves water?

SGP:562 - 90 points.