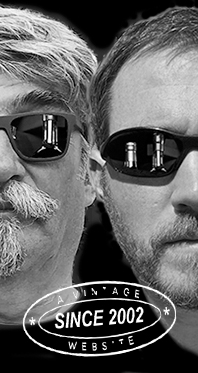 Home
Thousands of tastings,
all the music,
all the rambligs
and all the fun
(hopefully!)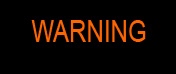 Whiskyfun.com
Guaranteed ad-free
copyright 2002-2017



Craigellachie, as many as we can, with a breathtaking ending

Yeah well, not really. But Craigellachie a.k.a. Craig' is another name that we're seeing more and more often in all corners of the whisky world, especially at the indies' who seem to have plenty these days. And let's not forget that the owners are doing a tremendous job with it these days…

Craigellachie 2008/2014 (46%, Spirit & Cask, cask #1441) A fairly young one to prepare our palate… Mind you, it's five or six years old! Colour: pale white wine. Nose: a baby whisky indeed, nicely malty, simple, well balanced, with some vanilla, shortbread, and stewed apples. Elementary and good. Mouth (neat): good, cake, sweet bread, custard, drops of orange juice, a touch of grass, hints of lemon… Indeed, elementary and good. Finish: medium, nice, lemony, malty, grassy. Comments: the fact that they have millions of such casks sleeping over there in Scotland does not detract from the fact that this a jolly good, flawless, easy spirit, worth a very good score in my book. But what was it again?

SGP:441 - 82 points.

Craigellachie 9 yo 2007/2016 (48.6%, Maltbarn, sherry) Colour: golden straw. Nose: tons of cornflakes and popcorn, then butterscotch and shortbread. Add a spoonful of acacia honey, one of custard, and a good chunk of white chocolate, then perhaps a wee glass of late-harvest pinot gris. There. Mouth: indeed, in some cases, excellence knows no age. Not saying this is very complex, but balance and 'general feeling' are pretty perfect here, thanks to a good sherry cask. Some raisins, more butterscotch, more custard, orange zests, biscuits, a touch of caraway (sign of some rather active wood) and then more lemon. Lemon will save many a dram. Finish: medium, full, rather on lemon tarte. With meringue, s'il-vous-plaît. Comments: an excellent well-cared-of youngster.

SGP:551 - 85 points.

Craigellachie 11 yo 2006/2017 (60.7%, Single Cask Collection)

More data to come. Colour: pale white wine. Nose: really raw, with some cut grass, exhaust fumes, paraffin, apple peel, lanoline… And some cane syrup in the background. A little mysterious, this. With water: nice touches of pineapples, all-Vitamin fruit juice, fresh pastries… Some youth shows, but that's all right. Mouth (neat): pure lemon and apple juices, fifty-fifty. With water: another one that's pleasantly elementary. Apple juice, lemon rinds, muesli. Finish: same, with good length and freshness. Green tea in the aftertaste, as often. Comments: perfectly palatable, flawless, and simple. How many casks again?

SGP:551 - 83 points.

And now a flight of 21 yos…

Craigellachie 21 yo 1995/2017 (50%, Hunter Laing, Old Malt Cask, sherry butt, cask #13740, 587 bottles)

Colour: deep gold. Nose: artichokes and used matches a first sniffings, then a lot of tobacco (both pipe and cigars), then much more marmalade, raisins, leather, and a very large walnut cake. With water: older walnuts, malt, leather, and a little pine wood smoke. Or cones. Asparagus. Mouth (neat): that some sherried Craigellachie would resemble some Macallan won't surprise us. That's totally the case here, with these leathery prunes and raisins, a rather extravagant mentholness (hey!?), and a bag of quinces and kumquats. I like this palate much better than the nose, I have to say. With water: kumquat-forward! Finish: rather long, oloroso-y, on a sweet bitterness, Seville oranges, spicy chutneys… Comments: not the smoothest ex-butt whisky ever, but it does deliver.

SGP:462 - 85 points.

Craigellachie 21 yo 1995/2017 (59%, Hunter Laing, First Editions, sherry butt, cask #HL13305, 282 bottles)

From a sister cask, I suppose… Colour: amber. Nose: no copy-and-pasting allowed on Whiskyfun, that would be too easy, but frankly, this is extremely similar. Same start on used matches, same development on tobacco and walnuts… Let's say this one's a little more mushroomy and earthy. With water: game and old balsamico, cooked oysters, black pudding, vase water… Not too sure it swims well, to tell you the truth. Mouth (neat): really, we're very close, this one being just a little more extreme. For example, there are also metallic touches, as well as even more walnuts, which makes you think of some kind of very old fino sherry. With water: careful with water! Gets disjointed, should you add too much of it, two drops are enough. Finish: long, drying, on tea and chocolate. Comments: I think I liked the very good OMC better. Let them do any reduction themselves!

SGP:362 - 82 points.

Craigellachie 21 yo 1995/2017 (51.5%, Douglas Laing, Old Particular, sherry butt, cask #11769, 290 bottles)

This one should be cleaner, according to the much paler colour… Colour: pale gold. Nose: oh yes, cleaner, and brighter, and much more on herbal teas. Honeysuckle, dog rose, chamomile, star anise… This is totally lovely! Including the sultanas and the dried apricots that are sitting on this cake. So to speak. With water: grandma's pear cake. Dried rambutans. Mouth (neat): even more pears this time, bags of pears of all kinds, including these very specific notes of williams pears. Never found this many pears in any whiskies, Glenfiddich included. With water: more pears, with some fudge and toffee. I rather love this. Finish: medium, a tad sharper, but the pears keep singing. Comments: you would almost believe this is williams pear eau-de-vie matured for decades in a very good cask.

SGP:551 - 88 points.

Craigellachie 21 yo 1995/2016 (51.5%, Douglas Laing, Old Particular, sherry butt, cask #11343, 504 bottles)

Well, not sure we'll find that many pears in this one… Colour: pale gold. Nose: no, not pears this time, rather pine resins and saps, that famous walk in a forest with many mushrooms, old books (Jean-Paul Sartre, how about him?), and some kind of old white Bourgogne that would have gone a little off-track. With water: oh, parsley and lovage! I'm a sucker for those in whisky! Mouth (neat): oh good, very good! Bright, a tad mentholy and 'properly bitter' at first, then cake-y, but we're talking oriental cakes. Baklavas, makrouts, angel hair, all that… It is wonderful, I think. With water: perfect, waxy, very complex, with many herbs and many soft spices. Finish: why does it have to finish? Anyway, the finish is perfect. Comments: isn't it great, when you're exploring these large series, to come across some pure gem that could have gone un-noticed?

SGP:461 - 91 points

(I've added one point to make sure that this will get noticed, ha-ha).

I had thought the OB that we'll have as the last Craig' today would have won it, and easily. But after the latest DL, I'm not too sure about that anymore…

Craigellachie 18 yo 1999/2017 (54.1%, OB, for La Maison du Whisky, Exceptional Cask Series, barrel, cask #302656) Tremble, mere mortal… Colour: pale gold. Nose: what? Chalk? Limestone? Damp clay? Plaster? This is completely different, from another register, and yet I love this kind of nose that I would call 'Sancerre-y', and when I say Sancerre, I'm meaning Chavignol. Wine geeks will understand… So, chalk so far. With water: a superb mineral nose indeed. This is whisky for wine people. I mean, white wine people. Mouth (neat): oh my god, this is Prost vs. Senna. Custard and high-end cider mixed with crushed chalk, plus some macha tea. Ooh, a close call, for sure, as this is magnificent. With water: it's going to be a tie, but it's about time you'd call the Anti-Maltoporn Brigade. Finish: long, splendid, greatly chiselled, mineral and lemony. A little vanilla in the aftertaste, but hat is all right. Comments: there's an Old-Clynelish quality to this wee Craigellachie. Exceptional Cask? No marketing, plain truth. Who said 'for once', who?

SGP:452 - 91 points.

I know, I know, okay, an older OB…

Craigellachie 31 yo (52.2%, OB, batch #04-6137, 2016)

Colour: gold. Nose: it's simply got more tiny aromas from longer aging in good wood, in this case wee flowers and a few lactic smells. Don't get me wrong, this is pretty perfect. I especially enjoy these notes of wormwood, genepy, chamomile, cumin seeds, hay… With water: metal polish, old copper coins, rhubarb, cress… The kind of notes that only come with proper aging! HInts of pineapple and coconut, that must be the cask. Mouth (neat): superb, really. It's all on herbs, and we're really getting into tinier ones this time. Borage, woodruff, celery, sweetgrass, wild carrots… This kind of profile is rare, and should be cherished. We could take care of that, Bacardi… With water: gets Thai. Seriously, we're having Thai food now, with this superb bittersweet and spicy style, in all elegance. Finish: rather long, getting a tad oaky now, which will make it lose two points in my book. Dura Lex, sed Lex. Comments: so yeah, same score yet again. Superlative whiskies, lets' just hope that their famous neighbours will manage to produce this perfect kind again in the future, because at the moment...

SGP:561 - 90 points.