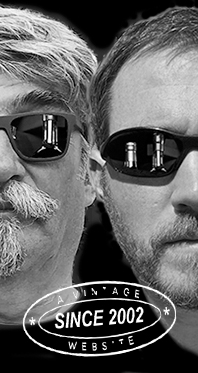 Home
Thousands of tastings,
all the music,
all the rambligs
and all the fun
(hopefully!)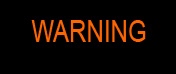 Whiskyfun.com
Guaranteed ad-free
copyright 2002-2017



There's always more crazy rums, and less junky sugar-loaded ones at WF Towers. Indeed we've learnt to avoid that terrible plague that's currently wrecking the rum world…

Uitvlugt 26 yo 1990/2017 (51%, Silver Seal, Demerara, cask #27, 219 bottles)


We've known rather tense Uitvlugts, as well as easier, softer ones. Let's see… Colour: gold. Nose: rather herbal, with notes of Camel cigarettes (as far as I can remember), then bonbons and jams. What's particularly noticeable is that it fully goes towards classic British tea, earl grey and such. You made even add some scones. What's sure is that it's not a brutal Uitvlugt at all. With water: gets more brine-y. Seawater plus some ideas of Ardbeg. Mouth (neat): hold on, it's not that soft. Burnt cake, olives, those scones again (I wasn't joking), chocolate cake, pecan pie… We're midway between the heavy Demeraras and the softer ones, and blind, you could have thought this was Enmore. With water: a pleasant tar comes out. Finish: rather long, and indeed half-petroly, half cake-y. Bananas in the aftertaste. Comments: a rather complex old Demerara. I feel that European aging lets them mature slower and remain distillate-driven throughout the years, even if that's rather less romantic than full tropical aging.
SGP:452 - 88 points.

Worthy Park 'Marsala' (60%, OB, Jamaica, double matured, 2017)


Oh no, the disease that we've seen in whisky starts to spread in rum too! A Marsala finishing, really? Do these great rums really need such crutches? Colour: gold. Nose: I do not get the Marsala, there, and I'm happy. Perhaps this mustardy earthiness? Those raisins? These dried apricots? These touches of dates? But this remains Worthy Park, and that's good news, we were about to petition… With water: some leather, chocolate, and raisins over WP's textbook brine. Don't I also get mashed potatoes? Mouth (neat): sure I like Worthy Park au naturel ten times better, but this isn't half bad. Rum arrangé (with bananas and pineapples), juicy raisins, with lemon juice, olives and brine in the background… We're safe so far. Phew! With water: it seems that the distillate won it. Finish: rather long, a tad raisiny, but still brine-y and Worthy-Parky. Comments: a bottle to try once you've already tried fifty 'natural' Worthy Parks. Seriously, it's still very good, but the spirit may have lost a good 5 points in my book. Seriously, Marsala? Next, white Zinfandel?


SGP:652 - 82 points.

Diamond 14 yo 2003/2017 (59.1%, Cadenhead, barrel)




£55. Just saying. Marks on the barrel, MPM, which should mean that the Port Mourant stills have been in use, in a lighter style than 'PM'. Some say it's Uitvlugt, but that's because the Port Mourant stills were moved to Uitvlugt before they reached Diamond Distillery. I agree, it's complicated, and I'm not even sure I've got everything right. So, back to the spirit… Colour: straw. Nose: very light indeed for Diamond, on bananas and overripe apples. This is very surprising, I can't find any typical fatness or strength. Cane juice, pink pepper, hay, white chocolate… With water: more pink pepper (Szechuan) and some hay. Starkrimson apples. Mouth (neat): a bit fiercer, with some grass and some white peaches, notes of pear bonbons, and a growing tar, but it remains clean and rather fruity (oranges). Nice combo, rather intriguing… With water: some brine-y notes are jumping out, together with, wait, some cucumber juice? More apples as well… Finish: medium, a tad thin for Diamond, but with some complexity, between fruits and cucumbers. Comments: possibly the mildest Diamond I've ever tried.


SGP:451 - 84 points.

They've also got a new Foursquare…

Foursquare 11 yo 2006/2017 (60.9%, Cadenhead, Barbados)


This is a traditional single blend of pot still and column Foursquare. Colour: gold. Nose: a very soft Foursquare, rather on cakes, scones, cookies, and buns. I find it surprisingly inoffensive, and almost Cuban-style. With water: perhaps a little grass, and half an apple. So, not much. Mouth (neat): rather spirity, a bit thin, with bonbons and some orange juice, Fanta-style. Rather feels like 100% ex-column if you ask me, but of course I'm wrong (what does the MBFS mark mean, by the way?) With water: okay. Oranges and a little clove. Finish: short, rather thin. Comments: not bad at all, but I find it very columny, and pretty un-Foursquare. But that's only me…
SGP:430 - 75 points.

Dear Cadenhead, please do something… (if I may…)

Trinidad Distillers 12 yo 2005/2017 (67.4%, Cadenhead, Trinidad, barrel)




That's Angostura! Not Caroni, mind you… But which style? Apparently, with their many columns, they're capable of making anything, from tasteless vodka to the heaviest rums… Let's see… Colour: amber. Nose: fine, really. Apple pie, fudge, caramel, mushroom gratin, hints of ham, sweet beer, cane juice… With water: more ham! It reminds me of a German spirit called Schinkenhäger. Just like Laphroaig, it's an acquired taste. Mouth (neat): it talks, it's rather earthy, it's got roasted nuts and it's got a little brine (and olives!), in short it's got substance. Notes of oak, chocolate, mild tobacco, pineapples… With water: good. Salt, olives, tar, that's a winning combo, but don't get me wrong, this is not Caroni. Not even the lightest Caroni… Finish: medium, rather more spirity. Not the fullest distillate, after all. Comments: some fine rum for sure, but it's not very deep IMHO.


SGP:441 - 78 points.

Haitian Rum 7 yo (46%, Cadenhead, Green Label, +/-2017)


Barbancourt? Most probably, and that would be modern Barbancourt, so totally ex-column. But you never know… Colour: white wine. Nose: there's a little more happening in there, even if it's still quite cake-y. Banana cookies and milk chocolate, with some hay and drops of orange juice. Coconut balls. Like the 'naturalness' of this young rum. Mouth: light, a tad spirity again, but the coconut works pretty well, and there are nice notes of sugarcane. Finish: a little short and thin, sadly. Exhausted. Comments: not much luck today, but we've progressed. Just between us, I would ban high column stills in strictly all countries in the world. Indeed, in Scotland too, they're only more or less efficient ethanol factories. Just hate empty spirits. There. Apologies.
SGP:430 - 79 points.

Trinidad Distillers 25 yo 1991/2017 (64.3%%, Cadenhead, Trinidad, barrel)
Aged in Europe, I suppose. Colour: gold. Nose: there, classic rummy rum, with some candy sugar, cane juice, Demerara sugar, bananas flambéed, and a few green olives. With water: more oranges, corn syrup, popcorn, and buttered croissants. Tinned pineapples. Mouth (neat): very good, thick, orange-y, very cane-y, with some honey and a little olive oil. Now we're talking… With water: it loves water, and gets more petroly, cane-y, and earthy. Finish: medium, rather bright, orange-y, fresh… Quite some cane juice too. Comments: sure it's high-columny rum without much depth, but within that style, it's one of the best I could try in recent months. As they say, a perfect example of this kind of make. Phew!
SGP:641 - 85 points.

We just can't stop here...

Hampden 6 yo 2010/2016 'LROK' (60%, Habitation Velier, La Maison du Whisky 60th Anniversary, Jamaica)




I knew I would need this one, one day. Colour: gold. Nose: there, burnt cardboard, new iPhone, burnt grasses, black olives, new tyres, rotting animal (dead mice), walnut cake, rotten pineapples, fish bowl. There. With water: damp old magazines, sour fruits, cat litter. Mouth (neat): I think this is illegal. Diesel oil and pineapple juice, fifty-fifty. With water: terribly abnormal, sour, oddly fruity (rotten pineapples and bananas), and almost plastic-like. Ink. Finish: long, salty, rotten, petroly, kippery. Rotten plums in the aftertaste. Comments: when the sum of many ugly parts creates something rather beautiful. We had to reach these pitiable extremities to put a proper end to this rather strange tasting session…


SGP:363 - 87 points.