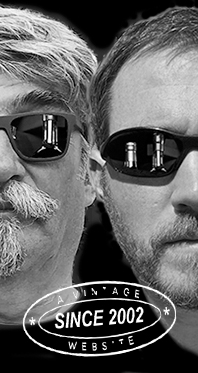 Home
Thousands of tastings,
all the music,
all the rambligs
and all the fun
(hopefully!)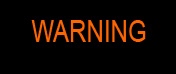 Whiskyfun.com
Guaranteed ad-free
copyright 2002-2017



Duthac, Tarlogan and Tayne
by Glenmorangie

In truth there are different ways of doing 'NAS' when you're a whisky brand. Some have one NAS within their range, and that is all. For example, Dalwhinnie or Oban, or Aberlour with their Abunad'h, or Glenfarclas with their 105 (which started its life with an age statement, having said that), or Springbank with their CV, and many others. On the other side of the spectrum, you've got for example Macallan or Laphroaig that have been issuing new NAS bottlings almost every three months for several years already, and I am hardly exaggerating. Another prolific brand in that respect is Glenmorangie, with their Artisan, Dornoch, Finealta, Artein, Companta, Milsean, Sonnalta, Tusail, Taghta, Astar, Bacalta, and probably quite a few others I've forgotten about. Now I thought some were good, including the pretty recent Bacalta indeed (WF 82), but some have been a little too wood-forward for my taste. Well, the best thing to do in that case might be to try a few others, what do you think? So for our common cause, let's have three NAS Glenmos that I haven't tasted yet, namely Duthac, Tarlogan, and Tayne. Yeah, let's do that alphabetically, since we haven't got any other worthy clues (you know, ages, vintages…)

Glenmorangie 'The Duthac' (43%, OB, +/-2015)

As many other NAS, this baby started its life as a travel retail exclusive, travel retail being the place where brands are testing just anything that goes through their minds. In this case, some whisky that was partly finished in PX and in virgin oak. Where have we already seen that? Colour: gold. Nose: toasted kougelhopf and panettone, all fitted with plenty of raisins, and a little spicy sawdust in the background. Something slightly green and winey, perhaps blackcurrant buds? A little ginger. Mouth: easy and fruity, starting a little tea-ish (I'm thinking orange-forward earl grey), getting then more rounded and raisiny, with notes of peach tarte. Now these green spiciness always remains there. Finish: shortish, a little bittersweet. Comments: not the first time that I'm finding a bittersweet oakiness in these NAS. Ah, PX. Many are using more and more PX, perhaps because it's a grape and not an appellation, so you may be able to source PX from elsewhere, not just from Jerez. Pure theory.

SGP:561 - 80 points.

Glenmorangie 'The Tarlogan' (43%, OB, +/-2016)

Same combination, NAS, originally a travel retail exclusive, a story, yada yada yada. This time this baby was matured in ex-bourbon and partly in virgin oak. Colour: gold. Nose: again this spicy oak, which rather hints at 'wood flavouring' than at any kind of longer maturation. It's so great that oak chips are streng verboten in Scotland! Leaves, buds, ginger, stems… Some earthy green tea as well, unripe orchard fruits… It's not a very easy Glenmorangie so far, only in the distant background do we find a little honey and overripe apples. Mouth: much better on the palate! Vanilla and oranges, custard, a touch of coconut, more vanilla, much more vanilla, even more vanilla… All that poured over a nice pear+apple+quince tarte. A little grated lemon rind for good measure. Finish: medium, rather very Glenmorangie. Comments: I really enjoyed the easy and rather idiosyncratic palate, while the nose left me cold.

SGP:561 - 81 points.

Glenmorangie 'The Tayne' (43%, OB, +/-2016)

This one was finished in amontillado sherry casks (obligatorily 'carefully selected' ones). Colour: a darker gold. Nose: nuts! I mean, dried and roasted walnuts, plus a little wood smoke and a touch of mustard, which does indeed recall a good glass of amontillado. Very nice bitter chocolate and tobacco as well, some cinnamon and cloves, and a pleasant muddy/earthy side. Old wine cellar – or a genuine bodega down there. Mouth: Glenmorangie tangos very well with dry oxidative wines, Madeira, amontillado, oloroso… So more walnuts, bitter oranges, bitter caramel, some leather, some tobacco, and a very spicy/leafy side that's working very well. Finish: long, with even more dry roasted nuts. Pecans. All-spice mix, black pepper… Comments: I would have liked to try that amontillado! What's sure is that this rather dry Tayne was my favourite today.

SGP:351 - 84 points.