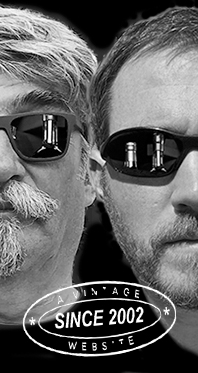 Home
Thousands of tastings,
all the music,
all the rambligs
and all the fun
(hopefully!)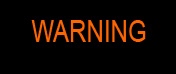 Whiskyfun.com
Guaranteed ad-free
copyright 2002-2017



From new or very recent distilleries…

Raasay 'While We Wait' (46%, OB, 2017)

Crikey, I've done my homework (for once) and contrarily to what I had hoped, I just found out that this is not young spirit from the new Isle of Raasay Distillery, rather sourced malt whisky, quite probably from Loch Lomond, finished in some kind of Supertuscan casks. Well, while we're there… Colour: straw. Nose: rather warm and porridge-y, buttery, quite sooty, with some kind of coal smoke and certainly a feeling of cold lapsang souchong. Rather unusual, not un-nice at all. Mouth: there is a wee feeling of morello cherries and cassis leaf tea a first, then rather blood oranges sprinkled with lapsang souchong again, as well as some kind of peppery beer. It's not a common profile for sure, and it even tends to become a little salty. Finish: medium, sour, peaty and salty, with a little brine. Smoked gherkins? Comments: pretty good, and certainly 'interesting'. The Supertuscans don't feel too much, phew!

SGP:455 - 80 points.

Cotswolds 2014/2017 'Inaugural Release' (46%, OB, batch #1/2017, first-fill bourbon barrels, 4,000 bottles)

The very first true whisky by the small distillery in Southwest England. Indeed, this baby baby is three! Colour: gold. Nose: well-done! They managed to make it pretty mature using exactly the wood it needed, and certainly not some odd wine casks. Vanilla, citrons, not-too-ripe mangos, lime tea, a touch of lemongrass, ripe quinces… and not the slightest amount of feintiness, excessive beer notes, or else. Oh, and it's no vanilla bomb either. Wow, kudos! Mouth: really amazing what they've done within such a short period of time. Sure the oak is shouting a little louder (ginger and pepper) but all the rest is perfectly fruity, with soft citrus, mirabelles, barley syrup, some acacia honey, and just the right amount of custard. They should be proud. Finish: medium, on pretty much the same flavours. A touch of chlorophyll and a few green tannins in the aftertaste. Comments: oh! (you could have bent over backwards to come up with richer comments, S.)

SGP:551 - 85 points.

Wolfburn 'Morven' (46%, OB, 2017)

Wolfburn are already fully part of the Scottish whisky landscape, thanks to some rather brilliant first bottlings, which I liked a lot. Apparently, this new one should be a kind of peat monster… Colour: pale white wine. Nose: not a peat monster at all! I was wrong! This is rather akin to some kind of smoked pear and pineapple juice, so showing obvious signs of youth. It's very fresh, well integrated, and I do also find a little camphor. In my book, camphor rather comes with some long aging, but in this case, that's obviously not true. Mouth: a fresh fruity peat, and I cannot not think of the first peated Benriachs (Bernie Moss etc.) Some lemon liqueur too, then more pepper, plus a touch of butterscotch, probably from the oak. It's perhaps not very complex, but it works. Finish: rather long, with a greener smoke and quite a lot of ginger. Comments: very good, but in my opinion, the youth feels a bit – which is normal, after all. I liked both Northland and Aurora rather better.

SGP:455 - 82 points.

Wolfburn 'No.128' (46%, OB, small batch, 6,000 bottles, 2017)

A small batch Wolfburn, matured in first fill bourbon quarter casks if I'm not mistaken. Colour: pale gold. Nose: yep! Fresh, with only a discreet smoke, big cakes, certainly fresh croissants au beurre, brioche, and, should I say 'of course', quite some vanilla. Un-dull vanilla this time. Mouth: excellent. Lemon cake, wulong tea, some kind of smoked lemon juice, some lemongrass, green peppercorns (hints), all that with a creamy texture and some perfect oomph. An impressive half-peater, full of freshness, and no immaturity whatsoever. Finish: long, on smoked limejuice. Pink grapefruits in the aftertaste, and for a long time. Comments: loud applause! This baby will talk as equals to many a young (ish)peated Islayer.

SGP:556 - 86 points.