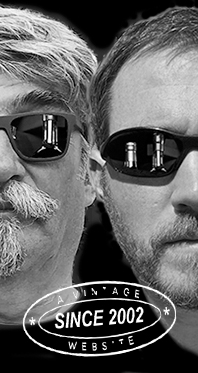 Home
Thousands of tastings,
all the music,
all the rambligs
and all the fun
(hopefully!)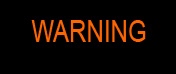 Whiskyfun.com
Guaranteed ad-free
copyright 2002-2017



Four more Springbank, officials

Look, I've just checked that we've spent far more than six (6) long weeks without tasting any Springbank here! How's that possible? Let's rectify the situation, starting with an apéritif…

Springbank 10 yo 'Against The Grain' (46, OB for Oddbins, +/-2000)

A lovely label and a bottle that's becoming rare. Colour: gold. Nose: typical Springbank from that era. In all honesty, I prefer the ones that had been distilled either in the 1960s (more complex), or since the mid-1990s (more oomph and minerality), but I won't deny that this nose is quite awesome, as it's ridden with honeyed notes and overripe fruits. Figs and mead, I'd say. In fact it's rather very meady. Some drying kelp in the distance, but also something that I sometimes find in these batches, something slightly plastic-like. Mouth: no, cancel all what I said, this is rather excellent. Grapefruit marmalade and lavender honey, mirabelle jam, more mead, and something distantly coastal, hard to describe. Perhaps some kind of Japanese brine, I don't know… A little pipe tobacco too, but the grapefruit jam always stays in the front. Finish: long, slightly hammy/meaty, always with these perfect notes of grapefruits and mead. And this brine in the aftertaste. Comments: we all know that ages don't mean much with these batches, as some kind of mismanagement of production did make them bottle some much older whiskies as younger ones, because of large gaps in the inventory. Well that's what rumour has, but what's sure is this doesn't not taste exactly 'ten'.

SGP:562 - 90 points.

And now, newer stuff, perhaps another ten…

Springbank 10 yo (46%, OB, 2016)

Not everyone agrees with the new livery, but to me it shouts 'we don't care about the outside, it's what's inside the bottle that counts'. Something only self-confident brands can do, while I believe there aren't that many of them in whiskydom. But onto this wee tenner, while keeping in mind that I had just adored its predecessor last year (WF 91). Colour: gold. Nose: no, really, it's becoming boring. Such a perfect dry, almost top-manzanilla-like profile, with everything sooty, inky, tarry, mineral, saline… Even its fermentary side is a hit, when that can be totally disastrous elsewhere. And look, plasticine, that can be seen as a flaw elsewhere, but not here, because of the way it mingles with the other aromas. Boring boring Springbank… Mouth: I'm very upset now. I was hoping for some tiny flaws, something shaky, something that would keep the conversation going, something controversial… But this palate is disappointingly immaculate, deplorably perfect, and lamentably satisfying. Tarry lemon juice, waxy minerals, and sooty herbs. You know, I'm feeling I'm about to lose my temper… Finish: I've just decided to go on strike. After all, Alsatians are also French. Comments: I said no.

SGP:452 – 92 points

(but that's my very last warning).

Good, let's go on, I'm sure we'll find more flaws in the new 18. Dead sure.

Springbank 18 yo (46%, OB, 7200 bottles, 2016)

I'm asking you, who wears purple? Bishops, Volkswagens, and Springbank, that's about it. Yeah, and poor Melania. Colour: gold. Nose: it's not got the sublime brightness of the 10, neither has it got its immediate minerality, and just between us, I believe the sherry's to blame. Don't get me wrong, there's nothing wrong (well done, S.) but while the 10 is so wonderfully streamlined, this one's got too many side notes in my opinion. Like some gas/eggs/truffles, for example, or some kind of cardboardy ultra-dry cocoa. On the other hand, I do enjoy these wild mushrooms and the notes of soy sauce and lovage (Maggi). It's just that the 10 was so perfectly sleek… Mouth: ah, this is not as unsound as I had thought. Good smoky and salty chocolate, some umami, parsley, Seville oranges, salty black olives (always a hit at WF Towers) melissa water, kippers, brine… And some drying cardboard too. Finish: medium, and rather 'bouillony'. Now this feeling of salted oranges is not uncommon in some Springbanks. Comments: of course it's very good, it's just that I should have tried it before the 10. Which no serious taster would have done anyway, since we need law and order, don't we..

SGP:452 - 86 points.

So, because of that 18 that's very-good-not-great, we might need another one to call this a tasting session…

Springbank 12 yo 'Cask Strength' (56.3%, OB, 2016)

Warning, warning and alert, there's 70% sherry casks in the mix. Let's proceed with caution… By the way, this is still the older livery, I don't quite know what was wrong with it. Colour: gold. Nose: that's the problem with electric cars, you don't get all these wonderful fumes anymore. Now indeed I do get whiffs of old power cables, 1995 Macintosh, and indeed 'old' exhaust. Plus fresh concrete, cigars, and new walnuts. And mushrooms after the rain, chalk, carbolinium, leatherette… In short, Springbank. Bwilliant. With water: mother earth. And an old cabinet of Partagas 8-9-8. As far as I can remember, haven't touched a cigar since years. Yeah, varnished or not. Mouth (neat): smoked limoncello and tarry lemon curd. A little icing sugar, perhaps. If it's sherry it's fino, and if they say otherwise, they're lying. There. With water: amazing lemon, salt, and earth. Smoky. Our lovely olives are back, please call the anti-maltoporn brigade, chop-chop! Finish: sadly. Comments: it's not utterly complex whisky, and it hasn't got the 10's unquestionable immediacy. That's why I'll only give it…

SGP:373 - 91 points.