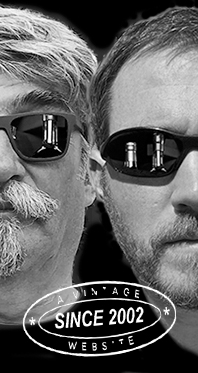 Home
Thousands of tastings,
all the music,
all the rambligs
and all the fun
(hopefully!)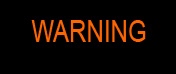 Whiskyfun.com
Guaranteed ad-free
copyright 2002-2017



Four more theoretical Lagavulin

And so we're back with more Lagavulin. And we'll start this wee session with some softer one.

Lagavulin 1999/2015 'Distillers Edition' (43%, OB, lgv 4/504)

We've already tried last year's DE but had missed the one from 2015. As usual, it's finished in Pedro Ximenez (which is to whisky what a turbo-look is to Porsche, haha). Ah, the 1979… Colour: gold. Nose: I didn't enjoy the 2016 too much, but this is nice, soft, rather complex, with a mild tarry side, some peelings and leaves, blood oranges, marmalade, raisins, oyster mushrooms, cigars, a touch of agave syrup, and the faintest whiffs of pencil shaving (a thing that sadly got much bigger in the 2000/2016). Mouth: super good. In a way, this is smoked cognac. Oranges, peaches, sea salt, raisins, liquorice, sweet tar, candied citrons, and of course smoke. Relatively mild and easy, some Lagavulin to sip without thinking too much about it. Finish: rather long, drier, with some chocolate and some salty marmalade. Some oak in the aftertaste, which is the only weaker part in my opinion. Comments: a rather sweeter and fruitier Lagavulin DE, but still with all flags out.

SGP:556 - 87 points.

Laggan Mill 8 yo 2008/2016 (46%, The Cooper's Choice, cask #7391, 400 bottles)

Only the name and the excellent bottler suggest this is Lagavulin, so we could be wrong. Could we? Colour: white wine. Nose: rather quiet, leafy, with notes of wormwood, chartreuse, aniseed, dill… and all that. Did that come from the cask? Then more damp earth and some very soft and light dry white wine. Say a nice verdejo from Spain. Mouth: it's really a soft and rounded one, with some lemonised vanilla and some kind of blend with apple juice and brine inside. Soft sweet olives (do you know the picholines?) and a sooty/ashy touch. One of the most drinkable 'clean' Lagavulins out there, softer than the official 8 from last year. Finish: medium, easy, smoky and sweetly lemony. The aftertaste is really sweet. Comments: the easiest side of Lagavulin, quite aperitive-y. Shall we call it a 'Netflix Lagavulin'? Bring the zakuskis!

SGP:547 - 85 points.

South Shore Islay Malt 2008/2016 (48.8%, Valinch & Mallet, bourbon hogshead)

Perhaps from the same source… Colour: pale white wine. Nose: not quite identical to the Cooper's, but close. A few grassier and more herbal elements, around parsley, and a rather drier style all in all. A little more mineral as well, chalky, slightly woolly… Mouth: once again, we're close. Limoncello, apple liqueur (manzana something, they love it in Spain), even a little candy sugar, also kippers and smoked salmon, a feeling of cigar ashes, and only a very faint coastal side. Some pears for sure. I'd say we're almost closer to some peaters from the mainland (say some peated Benriachs or Tomintouls). Finish: medium, rounded, sweet. Smoked pear juice. Comments: fine fine fine and uncomplicated. This one too shows that Lagavulin's rather sweeter than Ardbeg (unless ex-unlikely wine wood) and Laphroaig (unless ex-unlikely wine wood).

SGP:546 - 85 points.

Russenschnaps (52.3%, Unicorn Production, Regensburger Whiskyclub, 294 bottles, 2015)

Said to be some genuine L*g*v*l*n vatted in Germany, also said to contain some very old ones and some younger ones alike. There might be many private jokes behind this wee bottling from Bavaria, but as an Alsatian, I won't even try to decipher them, and we're farer from Vladi in any case. Guys, you rock anyway. Colour: deep gold. Nose: the Distiller's Edition at cask strength! Chocolate, raisins, leather, cigars, pencil shavings (a few), and a leafy smokiness plus various soft spices, around cinnamon. Also cakes, cinnamon rolls, also seawater, dried kelp, wood and coal ashes... With water: and here it goes, miso soup, soy sauce, caraway liqueur, cloves… It just loves water. Mouth (neat): hoppla! Indeed, it is the DE at cask strength, with 'ideas' of the famous official 21s as well, including this famous tarry, marmalade-y, and slightly gingery side. Massive whisky, this, I wouldn't say it goes in for subtleties, but it is excellent. With water: indeed it loves water, as much as Ludwig II used to, but with better consequences. Tamarind jam, cranberries, smoked spices, aniseed, marmalade… Finish: long, with a wee bit of leather and more cigary notes. Comments: rather a Riesenschnaps! Water really unlocks it.

SGP:567 - 90 points.