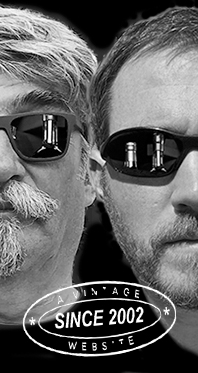 Home
Thousands of tastings,
all the music,
all the rambligs
and all the fun
(hopefully!)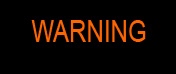 Whiskyfun.com
Guaranteed ad-free
copyright 2002-2017



What have we learned so far? That grain whisky can be very good, provided it's a least 30 or 35 years of age. Young ones are usually totally and plainly uninteresting in my opinion, unless you need to clean your windows, or love vanilla when the bottlers are botoxing their young grains using oak. Yep, saying what I think.

Carsebridge 30 yo 1982/2017 (50.8%, La Maison du Whisky, Artist #7, hogshead, cask #74690, 198 bottles)

Indeed, as usual with this series, the numbers don't add up, as they're rounded down to the nearest five years. So, this one's most probably 34 years old. Colour: gold. Nose: coconut and vanilla in abundance, then popcorn and orange juice, then something clearly bourbony. Typical. With water: a little tar, rubber bands, and apple peelings. Mouth (neat): creamy, and rather more citrusy, which is a blessing. Little 'dull' popcorn and vanilla-ed maple syrup, rather tangerine juice, blood oranges, and, yep, coconut oil. Not quite an empty, or silent grain whisky, this one. With water: goes on with the same flavours, perhaps a tad sweeter. Finish: medium, with these nice citrusy notes that really saved this baby. Comments: certainly one of the better ones – and yes I'm still no grainhead.

SGP:540 - 85 points.

Cambus 25 yo 1991/2017 (52.7%, Which, sherry cask)

I've pre-tasted some very good ones by this little German circle, but this is a middle-aged Cambus. Let's proceed with caution!... Colour: amber/bronze. Nail? Patch? Nose: acetone, nail polish remover, mezcal, brine, toasted cake, roasted nuts, tincture of iodine… So much for a silent spirit! Not your average cask, this one, let's dig deeper… With water: stewed pineapples and a handful of green olives. That's very intriguing, and totally not popcorny. Grain, really? Could we meet this cask? Mouth (neat): surprise surprise, this is very nice indeed, roasted/toasted at first, then rather brine-y (some brine-y grain?), with notes of dry white wine, a little coffee, and perhaps one bit of celeriac. Some fun in there… With water: we're now geared towards rum… Really! Finish: rather long, finely lemony, with a wee metallic touch somewhere in the back. I suppose that's why this baby's colour is a little green. Comments: indeed, a very nice surprise. I wouldn't have given it a chance…

SGP:451 - 87 points.

Okay, some 104 years and we're done. I mean, that would be two 52s…

Blended Grain 52 yo 1964/2017 (47.9%, Hunter Laing, Sovereign, bourbon barrel, cask # 13327, 221 bottles)

Given that we've got a cask number, I guess this baby was blended sometime during its life, perhaps even at birth. Colour: gold. Nose: some kind of earthy glue at first, then a large bag of fresh mushrooms, then 'dry' vanilla and cocoa pods, without one ounce of dull sweetness. No coconuts in sights, that's super great news. Mouth: an unusual and pretty nice kind-of metallic arrival, with also preserved pineapples, then more pineapples, rather in pastries and juices. Notes of avocados, that's nice and unusual too. Half-fermenting fruits (mangos…), and an unexpected pot-still character. Rosehip tea… Finish: medium, sour and sweet, you're almost sucking on wee bits of cigarette tobacco. Craven A? Senior Service? John Player? Comments: we're wandering throughout other dimensions with this very old and beautiful blended grain. Some tertiary flavours seem to have combined to generate quaternary ones. Perhaps.

SGP:551 - 88 points.

Port Dundas 52 yo 1964/2017 (44.6%, OB, Special Release, refill American oak hogsheads, 752 bottles)

You knew this was going to happen, right? Colour: full gold. Nose: we're at Starbuck's, I mean, Starbuck's as it should be. Litres of proper café latte, roasted hazelnuts (from Piemont), macchiato, then some kind of orange-flavoured fudge, natural green coconut water (no industrial 'juice'), and hints of the wackiest guavas. Then touches of litchis, gewürztraminer, perfumy honey, sweeter ale, and sultanas. The whole's rather soft, elegant, and, and, and… we haven't noticed any obvious kind of vanilla, h.u.r.r.a.y! Mouth: more tropical, a tad oilier than expected, and rather more pina-colada-ish in that respect. Pineapple juice, a little coconut, then several very soft and rounded spices, perhaps Timut pepper, a wee touch of cinchona, and the softest American oak. To paraphrase some diminutive bearded man, 'reminiscent of Havana Club, just better than any Havana Club'. Right. Finish: medium, with rather more obvious American oak. Pencil shavings. That's where it's losing one or two points in my book, while remaining a superb very old grain. Nice touches of aromatic herbs, wormwood, woodruff… Comments: I'd say that these grains, whether old or not, always feel a little thin to the malt drinker, so they have to be pretty perfect to cross the 85-mark. I mean, in my book, and this old official sure did it, although I think I preferred both the recent Cambus and the previous Caledonian by Diageo. Anyway, very good old grain!

SGP:641 - 86 points.

Angus's take:


Port Dundas 52 yo 1964/2017 (44.6%, OB, Special Release, refill American oak hogsheads, 752 bottles)

Some praise has been heaped on this bottle from other quarters. I'm not really a great lover of grain whisky but some of the older ones can be rather lovely. Let's see what gives... Colour: Gold. Nose: Rather typical notes of polish, banana liqueur, many assorted wood resins, Retsina wine and some elegant honeyed aspects as well. There is wood but it feels like it is kept in delicate check. A few strawberries, a jigger of old Demerara rum, a touch of burnt sugar and a very light dusting of green fruits. Not sure about water with this one but let's try it... With water: Becomes more herbal with these notes of old Benedictine, a touch of camphor, more wood resins, molasses and foam strawberries. Mouth: Creamy at first but the wood does nibble. Although the wood is clean and nourishingly spicy with notes of cinnamon, butter, cloves, star anise and five spice. Orange bitters, a glug of a good old fashioned, a little Campari (you could have a lot of fun in a cocktail bar with this one I'm sure). Goes on with a little mead, some soft peppercorn notes, lychee and even a touch of chilli. With water: some strong black tea, a little lean tannin around the sides of the mouth and then clove rock and tarte tatin. Finish: Healthy length, enjoyably rummy with some tinned fruit syrups, raisins and wood spices. Comments: As with quite a lot of very old grains I would be interested to see people taste this blind amongst some good, lighter rums. I think they did a good job with the cask selection, the wood is prevalent but clean and in check. Not something I could drink a lot of but I think it's good. Grain lovers will no doubt lap it up.

SGP: 641 - 87 points.