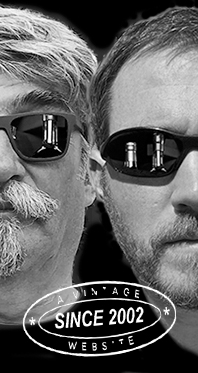 Home
Thousands of tastings,
all the music,
all the rambligs
and all the fun
(hopefully!)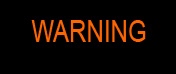 Whiskyfun.com
Guaranteed ad-free
copyright 2002-2017



Glen Elgin, Special Release and others

And as usual, we'll do this vertically, the new Special Release being the youngest of them all… Our compadre Angus will join us with that one.

Glen Elgin 18 yo 1998/2017 (54.8%, OB, Special Release, 5352 bottles)

It's really interesting that in their new (and lovely) little book that comes with these Special Releases, Diageo are now talking about the yeasts that have been used, namely 'Pombe' for one part, and 'Cerevisiae' for the other part. We won't dig any deeper here, but yeah, that's interesting that they would kind of acknowledge the importance of the yeast strains. Colour: straw. Nose: it's rather coffee grains and grilled malt that spring out first, then various kinds of toffee, never without notes of fresh wood, bark, broken branches… Even pine nuts, I think, and lemon and grass. After two minutes, more porridge, muesli, cereals… With water: more coffee grains and some charcoal, and always quite some lemon. Rather austere. Mouth (neat): really powerful, almost aggressive, very citric, with lemons and sour apples, green wood, icing sugar, macha tea… With water: gets rather sweeter, rather rounder, with a little limoncello, orange zests, then meringue… Finish: medium to long, on oranges, lemons, and simply some grass. Or macha tea (Japanese green tea). Comments: I find this typically 'Diageo', well in line with some Rare Malts or Manager's Choices or Drams. Always a kind of statement.

SGP:551 - 86 points

Angus's take:


Glen Elgin 18 yo 1998/2017 (54.8%, OB, Special Release, 5352 bottles)

This is one of the more curious of 2017's Special Releases as it was distilled using an unusual kind of beer yeast. So I'm quite intrigued to try it. Colour: Straw. Nose: There is indeed a soft, kind of pulpy fruit aspect to this at first nosing. Not something I'd immediately expect of the usually more malty Glen Elgin. Indeed it goes on with ripe pear flesh, a banana skin or two, some cooked cereals and various types of citrus peel. Perhaps some crushed leaves and a hint of lemon grass as well. With water: Lemon balm, tart cider apples and slightly spritely notes of youthful VS armagnac. Fresh pastries, more cereals and light garden fruits emerge in tandem. Mouth: Surprisingly sweet on arrival. Lemon icing with barley sugar, cocoanut water, sunflower oil, some geraniums and a lick of heather beer and butter biscuits. Quite unusual but there is a persuasive syrupy quality about it which I rather enjoy. The texture on the whole is quite big. With water: gets a little more savoury and bready with water. There's even a subtle yeasty note. Still quite lemony as well. Some green fruit and a lick of chocolate towards the end. Finish: Medium length, all on cereals, lemon oil and even a little herbaceous note. Very lightly spicy and getting drier. The finish falls away a little too quickly for my liking so looses a point or two there. Comments: Globally a fine and interesting dram. I do feel that it is somewhat lighter and more playful that the usually sturdy and stoic Glen Elgin. Is that the brewer's yeast talking with all these little flourishes of assorted fruits?

SGP: 541 - 85 points.

Glen Elgin 21 yo 1995/2017 (51.5%, Douglas Laing, Old Particular, refill hogshead, cask #DL 11596, 266 bottles)

Colour: white wine. Nose: much less wood influence here, and a fruitier style, more lively, with many more orchard fruits, apples, pears, plums… Some oranges as well, and just a touch of varnish. Same notes of macha tea as in the SR after a few minutes, while the whole tends to become grassier. With water: unexpected whiffs of old books, old wood, sawdust… But the core remains fruity and fresh. Mouth (neat): sweet and creamy, what I sometimes call Haribo-ish, with jelly babies, bubblegum, coconut balls (just one, in fact) and various fruit syrups, including orange syrup. 'Grapefruity' IPA. Easy and playful. With water: really easy, really good, very natural, fruity, and yeah, easy… Notes of barley syrup and vanilla. Finish: medium, fruity, with just that macha tea coming back in the aftertaste. Comments: a completely different style, approachable and much pleasant. Which one do I like best? Both!

SGP:641 - 86 points.

Glen Elgin-Glenlivet 21 yo 1995/2017 (54.7%, Cadenhead, Authentic Collection, bourbon hogshead, 240 bottles)

Colour: straw. Nose: this one starts a little varnishy, and there's Haribo stuff too, before big ripe red apples do appear, also peaches and apricots, also small pink bananas, and wee whiffs of roasted tea (Hojicha). With water: almost snap shuts, that came unexpected! Hello? What have we done? Mouth (neat): sweet, powerful, as citric as the OB, but this time rather with tangerines and pink grapefruits, Szechuan pepper, a little papaya juice, and then liquorice allsorts. There's a nice fruity sharpness. With water: ah yes, this is excellent. It's a good IPA, only at a much higher strength. Sweet hops, tangerines, cherries… Finish: medium, rather maltier, but the tangerines are still there, and so does the Szechuan pepper. A touch of mango in the aftertaste. Comments: I'd love to be able to taste this after 20 years of bottle aging. Very good, in the same league as the others.

SGP:651 - 86 points.

Glen Elgin 22 yo 1995/2017 (53.5%, Maltbarn, bourbon, 148 bottles)

Colour: white wine. Nose: not that different, and yet this one has something extra, that is to say fresh almonds, marzipan, barley water, and even sunflower seeds. And perhaps even a little sesame oil. Lovely asperities, as they say in advertising. With water: moss and fern, we're in a forest. Mouth (neat): yes, super good! A little fatter than the others, more emphatically orange-y, with perfect almonds and certainly some beeswax. It's got something Clynelishy! With water: tangerines and marzipan, with a little green tea. Finish: medium, on the same notes, with hints of sour apples. Comments: I found this one a little more complex, and a little more intriguing than the others, but we're in the same ballpark. Classy make, that Glen Elgin.

SGP:551 - 87 points.