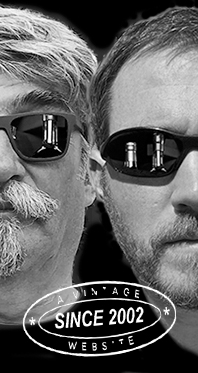 Home
Thousands of tastings,
all the music,
all the rambligs
and all the fun
(hopefully!)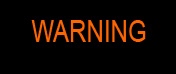 Whiskyfun.com
Guaranteed ad-free
copyright 2002-2017



Glen Grant 1955 to 1950 and down

| | |
| --- | --- |
| G&M are smart. While some other, ach, erm, brands would rebottle some of their older bottles into pushier and dearer containers (see yesterday), they seem to prefer not to touch them and to rather re-bundle them as very nice sets or assortments, and this time they've done that with some of their older 'licensed' Glen Grants. | |

What's even better is that they're giving you a lot of information, such as the exact composition of each batch. Cask numbers, types of casks, etc. More proper information rather than more marketing talk, I say that's the way to a bright future (carried away, S.?) Anyway, today that's a new 'Glen Grant Collection', with vintages for each year between 1950 and 1955. Let's simply try them all…

Glen Grant 1955/2012 (40%, Gordon & MacPhail, Glen Grant Collection, licensed bottling, first fill sherry butt, cask #833, 484 bottles)

Colour: amber. Nose: starts with polished woods, you could almost mention 'the interior a new 1960s Rolls-Royce'. Or more prosaically, polished rosewood. Then pecan pie, marmalade, soft cigars, fruitcake, and a large bag of dried figs. Love these figs, and the fact that no obvious oak gets in the way. Only polished rosewood, and perhaps a little cedar wood (new humidor). Lovely nose, surprisingly fresh despite this very sherried style. Mouth: the oak is under control! I repeat, the oak is under control! But there's a lot of chocolate, obviously, roasted nuts (pecans again), ground coffee beans, then softer prunes and mirabelles. Tends to become drier, which is totally normal. Finish: medium, with more dry oak extracts and a mentholated side. Bitter chocolate in the aftertaste. So, thin mints! Comments: can you do much brighter at 57 years of age? Good people who have only young whisky to sell pretend that whisky always deteriorates after, say 30 years in wood. But of course…

SGP:461 - 89 points.

Glen Grant 1954/2014 (40%, Gordon & MacPhail, Glen Grant Collection, licensed bottling, first fill sherry butt, cask #1822, 610 bottles)

We had tried another one that was a vatting of casks #1821 and 1822. Not too sure it's the same, so… Colour: deep amber. Nose: this one's rounder, and even fruitier, reminding me more of some very old Cognac. Stewed peaches, heather honey, rosewood again, figs and dates, an avalanche of raisins, and some wonderful earthy tea, rather pu-erh style. We just cannot be against all that, brilliant nose. Mouth: the tannins are softer and silkier here (wrt the 1955), but there is quite some chocolate, tea and coffee. And prunes, damson/zwetschke eau-de-vie, ganache… Finish: medium, a tad more tannic/tea-ish, which is completely normal, a little earthy, with rather pine needles and a little humus in the aftertaste. Comments: I like this one even better, the oak was (even) better processed, or mingled. Love the peaches.

SGP:551 - 91 points.

Glen Grant 1953/2013 (40%, Gordon & MacPhail, Glen Grant Collection, licensed bottling, refill sherry butts and hogsheads, casks #598+599+1105, 517 bottles)

You may have noticed that we're going vertically… Colour: deep gold (refill indeed). Nose: this is different, it's fresher, it goes even more towards Cognac (but rather like 20 yo Cognac), and it's got bags and cans of peach syrup, apples, beeswax, rum, and quince jelly. Lovely style but frankly, had I tried this totally blind, I may have said Cognac. Who said old spirits converge? Mouth: as often, the oak feels a little more on the palate, with more dark chocolate and black tea again, rather a feeling of old rum at times, and a fruity combination that balances that very nicely. I shall mention peaches once more, and oranges. Jaffa cake. Finish: medium, with a little more mint, black tea Russian-style, and always this chocolate. Oranges in the aftertaste, always one of the nicest signatures. Comments: a tad less majestic than the 1954, but we're flying just as high. So to speak.

SGP:551 - 90 points.

Glen Grant 1952/2012 (40%, Gordon & MacPhail, Glen Grant Collection, licensed bottling, various butts and hogsheads, casks #378+1133+1471+3245, 665 bottles)

There also was a 1952/2012 'Diamond Decanter' back then (WF 88). It's also to be noted that larger small batches, such as this one, tend to generate more complexity, in my opinion. Colour: gold. Nose: tah-da! Indeed, waxes, syrups, jams, bananas flambéed, a light fudge, menthol, liquorice, wulong tea… This one's really complex indeed, and as fresh as a daisy. Mouth: a two-step arrival, first fresh fruits and teas, then more oak and chocolate. Nothing abnormal. Marmalade, heather honey, figs and dates (our infernal duo), green tea, liquorice drops, thin mints… It's really the freshness that's rather incredible. Finish: medium, with some gritty stewed apples, a touch of lemon and lemon grass, and, wait, peaches! A touch of wood smoke in the aftertaste. Comments: superb. Remember that all these were bottled at only 40% vol.!

SGP:651 - 91 points.

Glen Grant 1951/2013 (40%, Gordon & MacPhail, Glen Grant Collection, licensed bottling, first fill and refill sherry butts, casks #2760+3202, 358 bottles)

Mind you, this baby's 61 years old. Colour: deep gold. Nose: a rather sweeter and rounder one this time, reminiscent of genuine old PX from Jerez, with more raisins than in the others, and more honey as well. Maple syrup, toffee, a note of mushroom, a few bits of blond tobacco… Peaches? Nope! Mouth: once again a two-step development, starting wonderfully honeyed, with stewed apricots, marzipan, and beeswax at first, then more mentholated notes, a wee ashy side, and just a lot of tea. Finish: medium, rather on pastries, with an oak that's under control and, as usual, quite some chocolate. Rather dried apricots in the aftertaste, with chocolate of course. Comments: perhaps a little less complex than others, but once again, the combo works perfectly.

SGP:551 - 89 points.

Glen Grant 1950/2007 (40%, Gordon & MacPhail, Glen Grant Collection, licensed bottling, hogshead and sherry butt, casks #853+2734, 668 bottles)

So the sixth and last within this new collection. We're getting closer to WWII, so we may start to find more peat smoke (as coal and fuel were still in short supply), let's see… Colour: deep gold. Nose: it is more phenolic, in a way, with more oils and waxes, a little soot, humus, mushrooms, herbal teas, then hints of elderberry flowers, a large slice of blueberry pie, and a little leather polish. For that famous 1960s Rolls-Royce, naturally. This style is clearly different, and more 'old Highlands', in a kind of way. Just a feeling… Mouth: once again, some two-step action, and indeed I'm finding some kind of peat(iness). Ashes, soot, chestnut honey, chocolate (didn't we mention chocolate each and every time?), figs, drier raisins, orange peel, drops of cough syrup… And it's another one that does not feel weak at all, despite the lower strengths. Finish: medium, rather more on marmalade, with a wee touch of aniseed, and a spoonful of smoked tea in the aftertaste. Comments: they've really chosen some of their best. There's not a throwaway in the bunch, but that was to be expected.

SGP:452 - 90 points.

BONUS So we're done with this exceptional little series by G&M, but… how about a little joke in true WF manners? Like, going on with our wee verticale, using WF's stash? Like, just one further year, without going down to the war? Game?...

Glen Grant 1949/2014 (40%, Gordon & MacPhail, Rare Vintage, licensed bottling, first fill sherry butts, casks #2200+3185)

How old is this baby? 64? 65? Colour: deep gold. Nose: totally amazing. Mint, ripe apricots, mirabelles, roasted nuts, botrytis, old copper coins, wax polish, pine liqueur, apple peel, pine nuts, roasted sesame oil, pine smoke, linseed oil… One can really feel that some smoked malt has been used here, and the end result is just flabbergasting. Did I mention porcinis? Mouth: indeed, it's more herbal, tenser, more mentholated, and in a way, wilder than its younger brothers and sisters. The closest one was the 1950, which makes a lot of sense. Totally love the way some fresher fruits are getting in the game after one minute, such as mirabelles and quinces. Always winning fruits at WF Towers. Finish: it's incredible that this one didn't get a little drying. It's not, not at all, and we're rather finding more dried fruits, especially figs. What would we do if no one had created figs? A green smokiness in the aftertaste, as well as some cinnamon and Chinese gunpowder tea. Comments: I'd have gone to Cristallerie Daum (since Baccarat and Lalique were already taken), selected some decanters, and slapped a price tag of £15,000 on the end result. Please don't shoot.

SGP:651 - 92 points.

And now, a 1948… I'm joking, ite Missa est. Very well done, G&M, a fantastic combined attack!