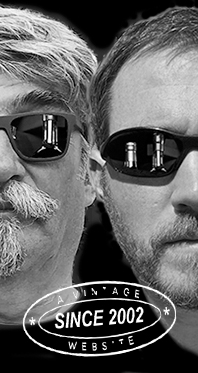 Home
Thousands of tastings,
all the music,
all the rambligs
and all the fun
(hopefully!)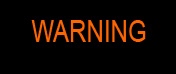 Whiskyfun.com
Guaranteed ad-free
copyright 2002-2017



Bags of Glen Grant around, let's do our job, which is not our job. Starting with the usual old apéritif…

Glen Grant 5 yo (40%, OB, +/-1995)

I believe this was the last inception of the popular 5 yo under this old label. 'Vintaged' versions had been more common a few years earlier. Colour: white wine. Nose: very refreshing, with notes of cut apples (tart granny smith) and a little chalk, with a moderate porridgeness and some old metal (old copper coins, old tools)… More dry character than in recent young OBs. Mouth: it's really herbal and mineral at first sipping, and gets then tart, almost acidic, with a lot of lemon as well as a feeling of grapefruit. There's something very pleasantly better (Fernet Branca). Finish: medium, dry, with touches of salt and even more chalk and lemon. I'd swear there's a little smoke in the aftertaste. Comments: a Glen Grant that's very distillate-driven. Excellent given the age – and the prices at auctions.

SGP:452 - 84 points.

Glen Grant 10 yo (40%, OB, +/-2016)

A brand new one this time, let's see how it compares now that the packaging's been revamped. Colour: white wine. Nose: it's a much fruitier and, bizarrely, younger style that we're getting now, with pears and plums, fruity beer, and orange cake. There less dry depth, let's say, and more easy fruitiness. Mouth: indeed, once again this has rather less character, and more sweetness. Vanilla, cake, a little maple syrup, and a wee malty bitterness in the background. Very middle-of-the-road, but not in a bad way. Finish: medium, with a little more pepper. Comments: honest and loyal malt whisky. Not sure it'll stand the premiumised packaging, but there, I think it's good.

SGP:541 - 79 points.

Glen Grant 12 yo (43%, OB, +/-2016)

Wow, 43%, a gift from the gods! Colour: white wine. Un-caramelised, undoubtedly. Nose: close to the 10, just a tad sharper and more vanilled, as if there was more first fill bourbon wood. A little grassier as well, touches of minerals that remind us of the old 5, and more and more green apples and pears after a while. Perhaps not just the 10 with 15 more €uros ;-)… Mouth: this time it's a rather rounder 10, with more barley syrup, orange liqueur, apple pie, and pear juice. I find this good. Finish: medium, a tad maltier, with a little honey and orange again. Comments: more than just an access-category single malt. I think I like it a little better than the new 18 that we tried last year.

SGP:551 - 82 points.

Let's rather talk to the indies…

Glen Grant 20 yo 1995/2016 (43%, Signatory Vintage, bourbon, casks #88170+88171) Always loved this little series by Signatory, the prices were always very fair. Colour: white wine. Nose: perfectly light and herbal. We're wandering throughout a Bavarian forest, with fern, mushrooms, mosses, autumn leaves, humus… This is all very nice. Then we get the usual porridge and the lightest vanilla from some easy refill casks. Funny touches of dry gingerbread and cinnamon cake. Mouth: pretty perfect. The oak got dry and spicy, and there are treys full of ginger cookies, oranges nailed with cloves, and spicy bread. This is unexpected and very 'indie', for it's so different from any rounder and softer OBs. Finish: long, always green and spicy. Cumin oil? Bitter oranges for sure. Comments: invigorating and refreshing, in all senses of those words.

SGP:361 - 86 points.

Glen Grant-Glenlivet 31 yo 1985/2017 (44.8%, Cadenhead, Authentic Collection, sherry, 312 bottles)

A brand new one, it's already from Cadenhead's summer collection 2017. Colour: gold. Nose: walnut cake and dry pipe tobacco, does that ring a bell to you? There's even a high-esters side to this baby, with some manure-y and petroly notes, and then simply more walnut cake and wine. I'm a sucker for this style, and in this case the job was executed to near perfection. Mouth: impeccable dry walnutty arrival, then a spicy/earthy side, some bitter oranges, and certainly some umami. You may add drops of soy sauce and chicken bouillon and you've got a pretty accurate picture. Finish: rather long, perfectly balanced between the bitter oranges and the walnut wine. Comments: love the old-school side here. And the old rancio, mind you.

SGP:462 - 91 points.

Do we have room for a sixth Glen Grant? Always, but no need to go too far…

Glen Grant-Glenlivet 31 yo 1984/2016 (46.1%, Cadenhead, Single Cask, sherry, 414 bottles)

Colour: gold. Nose: a similar style in spite of a different vintage, but this one's perhaps even more umami-esque, with more heavy mushrooms as well, and perhaps fewer walnuts. Also hints of Jamaican rum (black olives!), leather, myrtle, coriander, clay, fennel, gingerbread… And a pack of Turkish cigarettes. Mouth: perhaps a little more jammed-up than the 1985, with some fruity tobacco and some kind of smoked cake, then roasted chestnuts and once again, bitter oranges. A drop of agave syrup, a drop of citron liqueur. Finish: long, with some grassy chocolate and the usual bitter oranges. Comments: pretty exceptional, it's just that I enjoyed the new 1985 even more, for that one was so rancioty. Very high class nonetheless – oh and please give these some of your precious time.

SGP:461 - 90 points.

More Glen Grant very, and I mean very soon… Stay tuned.