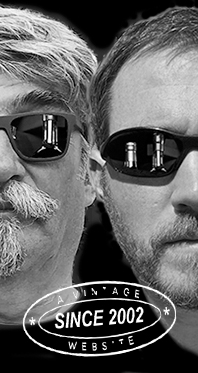 Home
Thousands of tastings,
all the music,
all the rambligs
and all the fun
(hopefully!)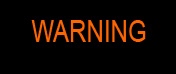 Whiskyfun.com
Guaranteed ad-free
copyright 2002-2017



Glen Moray, doing more digging

Since we tried a very good official Glen Moray 12 the other day – wasn't that just yesterday – let's have a few more, at random…

Glen Moray 21 yo 1994/2015 (49.9%, Gleann Mor, A Rare Find, 216 bottles)

Careful, these batches could be rather toxic. I mean, difficult… Colour: white wine. Nose: barley, mud, gravel, porridge, carbon paper, saltpetre, cut grass… You see… With water: less of all that and nothing more. Doesn't swim too well… Mouth (neat): frankly, this baby could be five. Ginger tonic, sour dough, green spices, Campari, some green pears in the background… With water: a little bubblegum, more pears, and a lot of grass and grains. Finish: medium, a tad better. Ginger, grapefruits, nutmeg. Comments: probably a budget cask, and a pretty inactive one at that. But it goes down (your throat, not the drain)…

SGP:341 - 76 points.

Glen Moray-Glenlivet 17 yo 1998/2015 (55.8%, Cadenhead, Small Batch, bourbon hogsheads, 504 bottles)

I'm a bit late again. Colour: straw. Nose: more or less the same whisky, but out of some fresher wood this time, which changes almost everything. Butter croissants, custard, pumpkin seeds, mirabelles, maple syrup, barley, sweet bread… All fine. And behind that, these nice gravely smells that are much nicer in this kind of context. With water: grassier, and more austere. More akin to the 'Rare Find' (yeah yeah). Mouth (neat): punchy and rather sharp at first, a tad fizzy, with some sparkling lemon juice and then more barley-y notes. Quite some porridge and a general feeling of… the Lowlands. With water: more roundness again. Limoncello with a little basil and lemongrass. Spread on sushi! Finish: rather long, green, grassy and rather spicier. Comments: really fine. Some could think it's a Bladnoch.

SGP:451 - 84 points.

Glen Moray-Glenlivet 19 yo 1998/2017 (50.5%, Cadenhead, Authentic Collection, bourbon hogshead, 156 bottles)

A sister cask, obviously… So did they keep the best or have they bottled it first? Colour: straw. Nose: similar, just a little fresher and zestier. Barley cake, lemon juice, a little mint, and then those croissants indeed. With water: lovely! Melons and peaches, a touch or papaya, pink bananas… Water did wonders to this little baby. Mouth (neat): very similar again, but indeed zestier, a little sharper, cleaner and sleek… Lemon pie covered with meringue. With water: and there, melons and peaches! This one too swims as a Mark Spitz. Finish: medium, clean, very fruity. A fruit salad with one or two tropical ones thrown in. Comments: it loved water and I loved it. Sounds like the title of a tele novella, no?

SGP:551 - 87 points.

Glen Moray 25 yo 1991/2017 (51.5%, Douglas Laing, Old Particular, 247 bottles)

Not a very easy session I have to say, these Glen Morays aren't exactly aroma bombs and the taster has to work pretty hard on them and keep going from one to the other, back and forth… Colour: pale gold. Nose: very close to Cadenhead's latest, just a tad more herbal, perhaps. More chamomile and lime tea, and a little less custard/vanilla. Let's say the cask had simply been 20% less active altogether, despite the extra-years of maturation. With water: lovely mentholy/lemony style, very clean. Green oranges and patchouli. Mouth (neat): Impressively zesty and clean. Pure blood oranges and pink grapefruits in this one, you would swear it's Rosebank (granted, not for the price of Rosebank). With water: I insist! Rosebank! Finish: rather long, with a perfect citrusy fruitiness. Comments: one of the very better Glen Morays in my opinion, well done Douglas Laing! The rather delicate and sometimes shy distillate manages to shine through, without any roughness. Perfect.

SGP:651 - 89 points.

Let's try to find a slightly older one…

Glen Moray 28 yo 1988/2016 (45.1%, Antique Lions of Spirits, 216 bottles)

Colour: gold. Nose: and yet another fruit salad, this time rather with guavas and bananas upfront, then oranges and light honey, then touches of softer olive oil, Provence-style. I'm also finding notes of Rhône whites, especially roussane and marsanne (grape varieties), as well as quite some orange blossom. Mouth: a delicacy, really soft, showcasing the complexity that only proper aging can bring to whisky. In this very case, that would translate into various kinds of bananas, notes of mangos, and many herbal teas, from rosehip to honeysuckle. Perhaps hints of manuka honey as well, heather honey (callunetum honey – just found that on the web), and a teaspoon of pollen. Finish: medium, fruity, and rather banana-y. We're not talking 'ship bananas' (bananas that only age while on the ships). Comments: perhaps a little less pure brightness than in the D. Laing, but it's still one of the best recent Glen Morays in my book.

SGP:551 – 86 points.

Perhaps last one for the road… let's try to find a very young one…

Glen Moray 9 yo 2007/2017 (57.7%, North Star Spirits, bourbon hogshead)

In my opinion, it'll make or break, but I do trust this fairly new bottler… Colour: straw. Nose: well, this is proper young malt whisky, without any flaws, rather on white chocolate and sultanas, then cassata and spiced up raspberry liqueur. Take raspberry liqueur, add one star anise, a pinch of grated ginger, and a few little juniper berries. The cask had its say (you need that at 9), and it was a good cask. With water: more youthful bubblegum and jellybeans, with some welcome touches of green earth in the background. Garden humus. Mouth (neat): crikey, this is good. Modern, yet balanced, smart, with many spiced sweet and jellies and a sweet/fruity spice combo that works extremely well. Some kind of proper Linzertorte, in other words, but it would never go over the top. With water: excellently fruity, but always with a softish yet obvious spicy base. Was some proper wood technologist involved? Someone from former parent company Glenmo plc? Finish: medium, fruity, with good soft drinks. Some butterscotch in the aftertaste (active wood). Comments: we've got smart cars and smart phones, why not smart whiskies such as this one?

SGP:641 - 86 points.