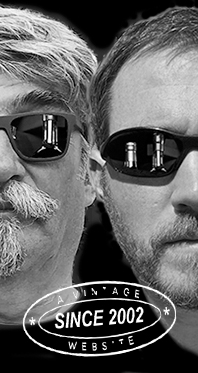 Home
Thousands of tastings,
all the music,
all the rambligs
and all the fun
(hopefully!)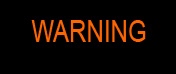 Whiskyfun.com
Guaranteed ad-free
copyright 2002-2017



Glenfarclas, vertically again

A few Glenfarclas, some half-disclosed, starting with an old young apéritif.

J. & G. Grant 5 yo 1967 (40%, OB, Glenfarclas, +/-1972)

Although the label wouldn't say so, this is most certainly Glenfarclas – and yes it was distilled in Ballindalloch. There's also been a 5 yo Glenfarclas-Glenlivet a little later. Colour: very pale white wine. Nose: very eau-de-vie-ish, with some kirsch and some williams pear Schnapps. Some funny touches of vegetables (French beans? Turnips?) and perhaps a little putty. Certainly light, but it's true that light whiskies were all the rage in the early 1970s. Mouth: sweet at first, then peppery and malty, with a good breadiness and even more eau-de-vie-ness than on the nose. Williams pears again, with some ginger in the background. Good body, no weakness at all, and barely any OBE. Finish: surprisingly long and spicy. Peppered sugar cane syrup and ginger liqueur. Comments: a good very young Glenfarclas. No sherry to be spotted this time.

SGP:451 - 80 points.

Family-Owned Distillery 15 yo (51.3%, The Whisky Exchange, Edition Time I, Speyside, 271 bottles)

Of course, the name of this bottling does not obligatorily suggest that this is Glenfarclas. Colour: pale gold. Nose: starts very 'natural', with some dough, some butter, a touch of natural rubber, pretty much the same hints of turnips as in the old 5, and then a rather bouillony side, with some parsley, marrow… Much fun to be had with this unusual nose! Sprouted soy. With water: pain aux raisins, currant loaf… We've entered a Germanic pastry shop. Mouth (neat): perfect 'nervous' Speysider, and wouldn't Aberlour belong to Pernod, I'd have said, well, Aberlour. Red apples, plums, cranberries, pear peelings… With water: much more classic Glenfarclas, with more nuttiness and even more raisins. A touch of leather. Finish: rather long, maltier, rather drier. More raisin bread. Comments: excellent and very 'traditional' once water's been added.

SGP:551 - 86 points.

Glenfarclas 26 yo 1990/2016 (50.8%, Cadenhead, sherry cask, 228 bottles)

One of, if not the only independent bottlers that still use the name Glenfarclas. Which I find refreshing (them rebels!) Colour: gold. Nose: love love love. Varnish, coal smoke, roasted pecans, damp garden peat, an old bag of old walnuts, and game. Say well-hung grouse ;-). With water: exceptional earthiness. Blended tea and tobacco. Together. Mouth (neat): superb peppery and very vegetal sherry, most unusual once again. I'm sure some would say this is flawed (after all, aubergines in whisky is not something very catholic, is it), but I'm all for it. Artichokes, bizarre smoked things, plastic, green pepper… So yeah, it's all very odd, and supremely funny. With water: water gets it back in line – sort of – but there's this very funny vegetal smoky peppery thing that remains. Not unlike in a great Pauillac that's not ready at all yet. Finish: long, on a 'funny' jam. Green pepper, cherries, raisins, juniper berries… Comments: vive la différence!

SGP:462 - 89 points.

Glenfarclas 1979/2016 (46.9%, OB, for Eiling Lim, cask #8818, 188 bottles)

It seems that this baby came from a plain hogshead, not from a sherry cask. Colour: gold. Nose: exactly the opposite of the Cadenhead. This is much cleaner and brighter, starting with tangerine syrup and jam, as well as wee whiffs of camphor and mint. Rather goes on with Sancerre-y notes, grapefruits, limestone, marzipan, and wee touches of preserved pineapples. Really very lovely fresh nose. Mouth: all in keeping with the nose, with some superb medicinal menthol and camphor again, grapefruits, pineapples, and probably pink grapefruits. Pinesap and honeydew. Nutshell, another one that's dangerously drinkable. Vorsicht! Finish: long, fresh, fruity, with bitter oranges and a few drops of Arquebuse. Do you know Arquebuse? Comments: totally excellent, and the medicinal twist makes it even more interesting. Ex-peater cask or staves, by any chance? But yeah, it's dangerous whisky, be wary of any 'unexpected evaporation' that may occur.

SGP:562 - 92 points.