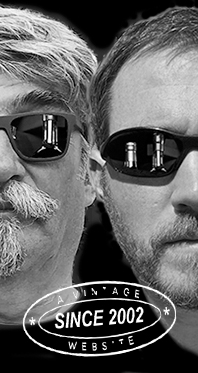 Home
Thousands of tastings,
all the music,
all the rambligs
and all the fun
(hopefully!)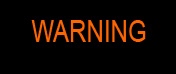 Whiskyfun.com
Guaranteed ad-free
copyright 2002-2017



Glenlivet ad lib part two

Today some old indies. Game? Shall we do that vertically? 1974-1973-1968-1948-1938, does that sound right? Perhaps we'll even try an old official… (this little session for Manchester)

Glenlivet 1974/2011 (43%, Gordon & MacPhail, licensed label, Rare Vintage)

Isn't it great that G&M would keep using these deliciously outmoded labels? Colour: gold. Nose: typical. Overripe apples, figs, dates, raisins, honeycomb, guignolet (cherry liqueur), tarte tatin, and perhaps these very fashionable tarts, lemon and basil. A wee slice of pecan pie as well. All that is singing in unison, everything goes as planned. Mouth: alternately dry (chocolate) and fruity (oranges), with some oak but not too much, and a growing tartness, very enjoyable. Limoncello aged in toasted oak? I'm also finding apricots and perhaps a handful of raspberries, which is very cool, and which really lifts this baby. Only the low strength made it a tiny wee tad thin(nish). Finish: medium, orange-y, with the usual mint and eucalyptus (there must be an eucalyptus forest behind G&M's warehouse, but I never saw it). The aftertaste is dry (coffee). Comments: an old one that's kept its fruity liveliness.

SGP:561 - 89 points.

Glenlivet 21 yo 1973/1994 (50%, Cadenhead, Authentic Collection)

No mention of Minmore on this label, ha! Colour: gold. Nose: creamy pastries and syrups abound in this nose, first orange and honey cakes, then barley syrup and almond milk. It's not unlike the official 14 that we had last time, only with a richer and rounder profile. A few medicinal touches in the back of the background (embrocations and bandages), but those were sometimes to be found in this 'small cream labels'. Do not ask me why. With water: chalkier and breadier, all for the good of the whisky nations. We're going back to the raw ingredients. Mouth (neat): it's quite amazing that we would be so close to the G&M 1974. Same tart fruits on a bed of dry oak and chocolate. Orangettes (zests dipped into chocolate). With water: just excellent. Oranges, brioche, lemon liqueur, liquorice mints, and a touch of honey flavoured with natural vanilla. Finish: long, round, perfectly citric, thus very fresh. Comments: we could spend a whole evening debating the respective merits of the 1974 and 1973. The 1973 has more power, the 1974 was a tad more complex. Conclusion…

SGP:551 - 89 points.

Glenlivet 20 yo 1968/1989 (50.6%, Signatory Vintage, casks #5868-5877, 600 bottles)

Hold on! This was the first bottling ever under the Signatory Vintage label, mind you! So this is totally historical (trumpets and drum rolls please…) Oh and for more fun, I've noticed that just like Cadenhead are still doing, SigV used to specify that this baby was 'matured in oak wood'. Now, indeed, it's said that there were also a few chestnut casks remaining at that time… So, my bad. Colour: gold. Nose: mentholy fruits, that's something that always works. Quinces, pears, almonds, and a few mint leaves. Crushed. Then honey, barley water, and oranges. Impeccable. With water: gets beehive-y, well in the style of many an old Speysider that was distilled in the 1960s. Pollen, honey, warm pinewood, beeswax… That, I cherish. Mouth (neat): exceptional. Mead, orange liqueurs, many honeys, white spices, very ripe dried figs, and half a glass of old sweet muscat or something. Rivesaltes. With water: a little raw oak coming to the surface, otherwise I'm finding some ale, arrack, and a drier honeyness. Don't add to much water please. Finish: long, and waxier. Oranges and waxes. Comments: totally excellent. Much belated congratulations, Andrew! ;-)

SGP:651 - 91 points.

Glenlivet 1948/2010 (43%, Gordon & MacPhail, licensed label)

Don't we all so love this label! Sure it'll cost you between 4,500 and 5,500 € should you want to buy a bottle now, but at least no robber would ever steal it from you, given the simplicity of the livery. They'll rather take your Dalmore 12 ;-). Now, 1948, I think those were still the peaty years at many distilleries, since fuel was still in short supply after WWII. That was when peat was still used to malt the barley, not just as a flavouring agent. Colour: gold, so surprisingly pale. Nose: oh… An old country house after a very hot summer day (so not quite in Scotland, right). Warm pinewood, plaster, various waxes and polishes, menthol, linseed oil, fabric, old curtains… Then some kind of old hygienic liqueur, with natural tar, orange zests, more menthol… It's all extremely delicate, a tad resinous, and rather nostalgic indeed. Let's hope the palate stayed alive… Mouth: you bet! As often with these very old whiskies, it got very waxy, and kind of tea-ish, with obvious tannins and dry herbs (and bitter cocoa), but the oranges inside kept it afloat, and even rather bright. Fairly bright, I'd say. Sure it flickers a bit, and was about to get frankly tannic, but I believe the excellent specialists at G&M's bottled it right before it was too late. Well done. Finish: like when you had three cups of black tea, flavoured with bits orange zests and quite some mint. Comments: mind you, this baby was 62 when they bottled it! Amazing…

SGP:571 - 88 points

(S., you Philistine!)

Good, since we were having vintages ending wit and 8, let's jump over the war…

Glenlivet 1938/1980 (40%, OB for HM Elizabeth the Queen Mother's 80th birthday, Edinburgh crystal decanter)

A story about royals and other typical UK stuff. We never quite understand all these things in France, do we. This one too is worth a little money, but hold on, wasn't the Queen Mother rather fond of some kind of martini involving gin and Dubonnet? Colour: deep gold. Nose: pre-war whisky's always different. In this case, it's much oilier, and I even find olive oil. Now the whole's a tad shy, whispering, very delicate, and perhaps a little fragile. Mind you, 42 years in wood plus 37 years in a decanter! Hints of thyme and rosemary, chocolate, very old armagnac, cured ham, old cigars that dried out, old wardrobe, fresh mushrooms, a little plasticine… Indeed it's a little fragile. Mouth: well, not exactly fragile, this baby still roars and kicks you slowly, it just got a little disjointed, just a little. Cocoa powder and black tea from teabags, coffee, sour fruits (sour apples), and orange wine. Finish: almost short, rather on sour oranges, black tea, and cocoa. Comments: rather anecdotal but I'm sure it's better than the Bell's 8 yo that was bottled for the Queen Mother's 100th Birthday back in 2000. Now with all due respect, that'll be (while keeping in mind that this is an old decanter)…

SGP:241 - 78 points.