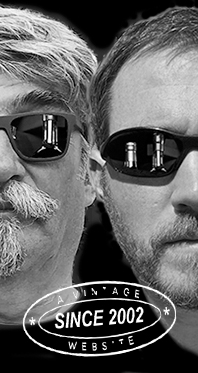 Home
Thousands of tastings,
all the music,
all the rambligs
and all the fun
(hopefully!)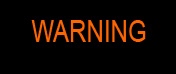 Whiskyfun.com
Guaranteed ad-free
copyright 2002-2017



Grouped fire, a verticale of Glenrothes

There's more indie Glenrothes around, while the distinguished owners don't seem to have a lot of older cuvees these days. Well we'll have one, but it's extremely exclusive, to say the least…

Glenrothes 19 yo 1997/2016 (53.5%, The Whisky Barrel, Burns Malt, sherry butt, cask #7157)

The good people at The Whisky Barrel always seem to dig heavy sherry. We do too, provided some kind of balance is maintained. Colour: coffee. Nose: you just cannot not think of some heavy Macallans, Oscuro, Gran Reserva and stuff. Starts extremely chocolaty, goes rather more towards coffee and raisins after a few seconds, and then we have some earthy/meaty marmalade. Balance? Yep. Sulphur? Nope. With water: lovely, earth, cigars, parsley, umami. Mouth (neat): punchy! Liqueur-filled chocolates, ginger beer, pepper, cinchona, morello cherries (rather guignolet liqueur), and a wee armagnacqy side. With water: it's the peppery side that gets bigger, while it tends to lose fruitiness. Gets very dry and bitterish, but in a very nice way – should you like bitterish developments. Unsweetened Jägermeister. Finish: long, dry, bitter, very walnutty. Mustard and some salt in the aftertaste. Comments: very very oloroso.

SGP:371 - 87 points.

Glenrothes 19 yo 1997/2016 (51.8%, Whisky-Fässle, sherry butt)

Ducks again, while other bottlers are having parrots, nightingales or oystercatchers. Isn't it pleasing that so many bottlers are becoming dedicated bird rights activists? Colour: coffee. Nose: a drier, more austere, more coffee-ish style of dry sherry (because in this context, not sure the distillate has much to say). Perhaps better refined, elegant, I'm finding black cigars, polished wood, tamarind jam, maple syrup… With water: we're getting extremely close to the Burns Malt. Earthy cigars. Mouth (neat): creamy, and much fruitier this time. Seville oranges, ripe bananas, barley water, sweet liquorice… Then more Corinth raisins. And prunes. All very good. With water: once again, we're now very close to the Burns Malt. Coffee and armagnac, all in one. Pretty dry and, may I add, Glendronachy (nah, not the PX ones). Finish: ditto. Long and dry, with a bitterish side. Fernet-Branca? Comments: a sister cask, I wager. Top notch dry sherry.

SGP:371 - 87 points.

Glenrothes 20 yo 1996/2016 (52.9%, Phil & Simon Thompson, Dornoch, cask #14)

Colour: white wine. Ah, nature! Nose: it is, obviously, the opposite of the sherry monsters. Starts with a little glue and varnish, and perhaps even a little acetone, but things are soon to get back to normal, leaving room for some lovely notes of pear liqueur, watermelons, greengages and rhubarb. No, rhubarb cake. With water: an orchard in Dornoch around August the 15th. No, no midges. Mouth (neat): excellent vibrant and fresh (and very fruity) natural Speyside, quite eau-de-vie-ish at times, but also totally barleyish. In other words, barley eau-de-vie, with just touches of grapefruits and perhaps pineapples. The whiter ones. With water: swims extremely well, getting first even fruitier, then grassier (peelings). Finish: medium, a tad more kirschy. Hints of light rum at cask strength. Comments: impressive results after the sherry monsters.

SGP:551 - 86 points.

Glenrothes 24 yo 1992/2016 'Dow's Cask' (57%, OB for The Grimaldi Collection, Monaco, 322 bottles)

This cask, finished in a Dow's Port cask, was personally selected by H.S.H. Prince Albert de Monaco who, did you know this, is a dedicated whisky enthusiast and connoisseur. Some bottles have been sold for charity, I guess others are still 'findable' but that's rather tough just now. Colour: gold with an apricoty tinge. Nose: the good news is that it is not Porty (but it may be sporty). Wee notes of sangria, but also blood oranges, shortbread, Mars bar, marzipan, praline and a kind of fudge-y bouillon. Marrow croquettes and Spanish ham. Candied cherries. All very nice I have to say, rather more 'sherry' than 'Port'. With water: lovely herbs coming out, sage, oregano, mint, chives, parsley… Mouth (neat): the finishing's just underlining the punchy malty and orangey distillate. Thin mints, raspberry ganache, butterscotch, notes of Szechuan pepper, a touch of fresh turmeric… With water: very good, rather on Seville oranges and soft peppers of various kinds. Finish: medium, a notch more herbal. Dark chocolate in the aftertaste. Comments: well done Prince Albert! A great idea to select a Port cask that did not impart a lot of Port flavours.

SGP:661 - 89 points.

Glenrothes 26 yo 1989/2016 (53.8%, The Single Malts of Scotland, hogshead, cask #8172, 241 bottles)

Colour: straw. Nose: we're going more towards the 'Dornoch' again, with more naturalness. In this case, more fresh nuts, almonds, stems and leaves, sunflower oil, and also quite some raw malt. With water: damp grist, oatcakes, bread… Hurray! This is well distilled cereals. Mouth (neat): totally orchardy, but it's a western fruit salad into which one would have thrown a few bits of oranges. Other than that, apples, pears, grapes, cherries, gooseberries, plums… And once again, a lot of barley. With water: barley up! Finish: medium, grassy, malty, bready. Comments: I always liked when some friends would call this style 'reflective'. So yeah, it's reflective, I suppose. Great distillate-driven-ness.

SGP:451 - 87 points.

I had thought I'd rather do short sessions for a while (not much time on my side these days) but I always fail. One cannot change his own nature…

Glenrothes 1986/2017 (61.4%, Gordon & MacPhail for The Whisky Show Old & Rare, cask # 20235)

The Whisky Show Old & Rare in Glasgow has been a great, very friendly event, perfectly organised, with a huge deal of rare bottles to try, many of which I had never seen before. Yes I was there, and might fly back next year if Izzyonnuwood, god of whisky, lets me live. Colour: dark gold. Nose: yeah, go, shoot. Superb earthy, fruity, and oily nose with whiffs of camphor and Vicks' best cuvees. I hate it that this was to be expected. With water: isn't it funny that G&M's malts are always the ones that get the 'milkiest' when watered down? A matter of filtering? Kieselguhr ? No, seriously, that's a fact… Other than that, great nose. Mouth (neat): superb old-style arrival. Not talking about old-style whiskies, talking about old-style bottlers. In short, this is properly Intertrade-y or Samaroli-esque. Understand that if you can. Creamy camphory fruits and a peppery background. With water: perfect, with citrus and herbs. Leathery and grassy background, water woke tannins and spices up. Finish: long, rather dry and oak-spicy. Cinnamon and compadres, eucalyptus in the aftertaste. Comments: always loved eucalyptus in aftertastes, leaves your mouth as fresh as a baby's.

SGP:461 - 90 points.