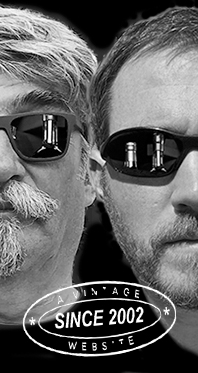 Home
Thousands of tastings,
all the music,
all the rambligs
and all the fun
(hopefully!)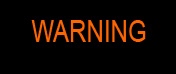 Whiskyfun.com
Guaranteed ad-free
copyright 2002-2017



Happy Easter with old Cognacs

It's true that we've had a lot of rum in recent months! Let's try to find some of the very best new old Cognacs that the Easter bunny has brought o us (quite)...

Bourgoin 22 ans (43%, OB, Cognac, 2016)

This is single estate Cognac, 100% ugni blanc, aged in 350l casks then finished in tiny heavily charred 10l casks, and reduced with rainwater. The grapes come from the tiny little-known 'premiers bois' cru. Colour: gold. Nose: it's the fresh fruitiness that's most impressive at first, with a blend of golden raisins, ripe peaches, and sunflower honey, then perhaps mirabelle pie and apricots, somewhat ala Balvenie. It seems, unless I'm wrong, that the small casks have also imparted notes of caraway and perhaps a little fennel and liquorice. Even verbena (Velay). Mouth: really very malternative, as we're entering single malt territories indeed. Some mirabelle tarte covered with maple syrup, custard, and drops of citron liqueur, as well as notes of toasted brioche. The whole remains fresh and very seductive. Finish: not too long, but creamy, vanilla-ed, and rather pastry-like. Danish. A funny malty aftertaste. Comments: very good and very smart. We're very far from the commercial caramelised Cognacs.

SGP:541 - 86 points.

Vallein-Tercinier 'Hors-d'Age' (42%, OB, cognac, +/-2016)

We've had an earlier batch four years ago. Lovely stuff. It's a blend of old Cognacs, the younger ones being 40. Colour: dark amber. Nose: bam! It's all very amazing, as almost everything at Vallein-Tercinier's (WF's favourite Cognac house!) Astoundingly subtle yet emphatic arrival, with two dozen fruits (say ripe apricots and white currants first, then oranges and similar citrus) and a luminescent (what?) herbalness. And sublime camphory touches. And moss and humus. Wow. Mouth: stunning fruity arrival, aerial and very fresh, and yet so complex… Some tropical fruits (mangos found on location, not in a western supermarket), ripe apples and pears, lots of melons of all kinds, raisins of course, some honeys, tiny herbs, forgotten herbal teas… Oh well, this is glorious. Only the body's a tad thin, but you know what they always say in Cognac, 'if we bottle at higher strengths, nobody's buying the bottles'. I hope that is changing… Finish: a little short, but superbly clean and fruity. Stops rather abruptly Comments: the fact that this glory does not reach 90 in my book is only related to the low strength.

SGP:651 - 89 points.

Now we've got a solution…

Vallein-Tercinier 'Lot 90' (51%, OB, Grande Champagne, fût #149, 990 bottles, 2016) The fact that this baby came to me in three different occasions may say a lot about the quality. It's most probably a 1990, so around 25/26 years of age. Colour: full gold. Nose: less easy/sexy than the Hors d'Âge, and rather spicier, with touches of gingerbread and cinnamon cake upfront. The liquorice, and many cakes. Orange cake, for example. After just two minutes, it becomes very citrusy, in a splendid manner. Citron liqueur and myrtle, which indeed, sounds very Corsican. Mouth: brilliant, and once again, totally and plainly malternative. It's a blend of old Benriach and Rosebank, in fact. Ah, that's their secret! Plums and oranges tangoing to perfection, plus tangerines and notes of lemongrass, with a little spearmint behind all that. Superb. Finish: long (yeah), very citrusy, with some chestnut honey and a little pipe tobacco. One lavender sweet in the aftertaste. Comments: very hard to beat. One day we'll organise a 6 Nation Tournament, with spirits instead of rugby teams.

SGP:651 - 91 points.

Vallein-Tercinier 'Lot 90' (51%, OB, Grande Champagne, for Liquid Art/Malternative Belgium, 180 bottles, 2016) I'm sorry, this is going to be short, I believe it is the same Cognac both on the nose and on the palate. Sure you'll always find small differences, but I'm sure that would only be your mind playing tricks. Like, more speculoos and Trappist beer in this one. Of course I'm joking. Very well selected, Belgian friends! SGP:651 - 91 points.

Petite Champagne 42 yo 1973/2016 (49%, The Whisky Agency, 483 bottles)

Some good laughs were had with this one, as our excellent German friends used to call this 'the Johnny Depp label'. While in truth, it's a well-known self-portrait by Gustave Courbet, circa 1845. Now, it's not impossible that Courbet was one of Mr. Depp's ancestors… Ahem… Colour: deep gold. Nose: crikey, another great one. We're wandering throughout similar territories, with the same bright and very complex fruitiness, some jams, some great honeys, and an exceptional creaminess. We're approaching Cognacqy perfection, it's just not one of those older earthy/rancioty ones. Oh and the oranges that are popping out are phenomenal! Mouth: we're really in the same territories after the Vallein 1990. Bright and entrancing citrusy arrival, then jams and chutneys (mangos, blood oranges, quinces…) and a minty/liquoricy background that's keeping everything straight. Some cinchona and ginger too, it's even going towards the best kind of Aperol ever. Finish: long, brilliant, mandariny, with a layer of soft and gingery spices. Some 'funny bitter apples' in the aftertaste. Comments: well done Johnny Depp! Ha-ha-ha…

SGP:651 - 91 points.

Perhaps a last one, and let's stay at TWA's…

Grande Champagne 'Lot 19 NO.24' (43.1%, The Whisky Agency, 38 bottles, 2016)

So, this is eighty years old Cognac distilled in 1924, paradised in 2004 (in demijohns of course), and bottled last year. What could go wrong? Colour: deep amber. Nose: awww… It is so fresh, so vibrant, and so extraordinarily fruity that you just cannot not adore it. Once again, it's a bright one, not an 'old style' rancioty/fudge-y Cognac at all. In a way, it's the opposite of those extremely pricy ones by the big brands. Although I do find hints of espresso in the back. Mocha, perhaps? Other than that, we've got pineapples, mangos, peaches, and melons. The best of all worlds. Mouth: I'll say it, its got echoes of pre-war Macallan, and I am not joking. Touches of smoke, tangerine jam, orange blossom water, figs, cigars, Assam tea, the tiniest bit of artisan toffee… And yeah, oranges. A touch of hay as well. Finish: medium, incredibly clean, with only the faintest tannicity in the aftertaste. Comments: a lovely session, wasn't it. I'll also add, since I know our most distinguished German friends can take a wee joke, that they're lucky that their grandfathers didn't drink it all while they were on location. Frieden und Liebe, peace and love!

SGP:641 - 93 points.