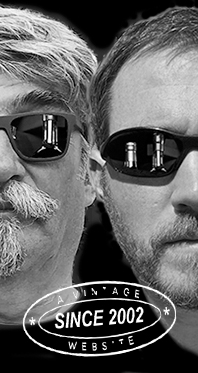 Home
Thousands of tastings,
all the music,
all the rambligs
and all the fun
(hopefully!)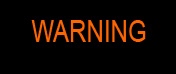 Whiskyfun.com
Guaranteed ad-free
copyright 2002-2017



Inchgower rather vertically

Well this is going to be a rather short verticale, but we'll have both some ultra-young ones and some old or very old ones. Let's see what happens…

Inchgower 7 yo 2009/2016 (46%, Clan Denny, cask # 11191)

So a very young one under one of Douglas Laing's sub-labels. If they bottled it when so young, there must be something special… Colour: very pale white wine. Nose: it is a little rough, spirity, and new-make-y I have to say. Some pear eau-de-vie, some cut grass, spent lees, some leaven and yogurt… All signs of youth. As close to new BPS (British Plain Spirit) as malt whisky can get. Interesting… Mouth: total barley eau-de-vie. A bit prickly, with some beer, more grass, a touch of ginger, and bitter leaves and herbs. Touches of gooseberries in the background. Finish: medium, bitterish. Eating grass. Comments: these are hard to score. Good for documenting malt whisky throughout its maturation – and that would be step #1. Okay, #2.

SGP:261 - 70 points.

Only one more year, but first fill wood please!...

Inchgower 8 yo (46%, James Eadie, first fill bourbon, cask #806342, 328 bottles)

We had a very good Blair Athol by James Eadie the other day. Colour: pale gold. Nose: what a difference good wood makes (when you're not counting on age)… Very nice grassy notes, fern, moss, then 'restrained flowers', green melons, cherry stems, a few roots (beet? Turnips?) The green melons tend to take the lead, which is just fine. They come with some custard. Mouth: a fatter, better coated version of the Clan Denny, with more vanilla and indeed, more melons. Otherwise it's rather grassy. Finish: medium, with a little green oak. Quite some green oak, in fact. Comments: still not quite a very sexy young Inchgower (are there very sexy young Inchgowers?) but we're making good progress…

SGP:361 - 78 points.

Inchgower 24 yo 1990/2015 (51.4%, Maltbarn, bourbon)

Colour: white wine, interestingly pale. Nose: still not a rounded and well-polished one, despite it's decent age. There are marshmallows and tart sweets and bonbons, but they're coated with some distinct oak and some curious half-smoky green tea, rather unusual. Also the feeling of nosing an empty raw clay teapot. It's all a tad narrow. With water: a little more fruits, cut grass after a shower… It really is a little unusual. Mouth (neat): really very unusual, in fact. Lemons and very green apples, some green oak, bay leaves, green liquorice, drops of absinthe… Well everything's a little green here. With water: rhubarb. All is green indeed. Finish: long, tense and narrow. Earthy roots in the aftertaste. Comments: interesting and challenging, and rather un-Maltbarn. And green. Someone may have wanted to say something.

SGP:361 - 80 points.

Inchgower 37 yo 1966/2003 (50.8%, Adelphi, sherry butt, cask #3616, 48 bottles)

A rare old bottle of old Inchgower, for the record only. Colour: gold. Nose: not a heavy sherry monster (I seem to recall Aldephi had some ultra-sherried Inchgowers), and rather a thick and heavy bourbonness. It's not the first time we're coming across a butt that's very bourbony, but let's remember most sherry casks were made out of American oak. So we have a lot of coconut, vanilla cake, maple syrup, toasted bread, and then sappy oils, eucalyptus, camphor… Nice almond paste, nice honeydew too. With water: more oaky oils. Terpene, menthol… Mouth (neat): super-rich, sweetly oaky, biting, almost taking your tongue hostage as some say. Some very heavy oak in action here, but the feeling isn't unpleasant and, again, reminds me of some really old bourbons. Say, old Willett. With water: everything that used to leach out of the wood is there. So this is extremely oaky, but in a way the combo works. It's a miracle that it didn't get ultra-drying. Finish: long and rather bitter. Those things from the oak… Comments: a rather extreme one, as you may have guessed given that apparently, approx 40 litres was all what was remaining in the butt. For lovers of powerful sensations only.

SGP:371 - 82 points.