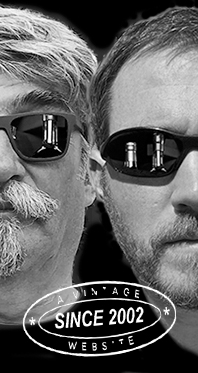 Home
Thousands of tastings,
all the music,
all the rambligs
and all the fun
(hopefully!)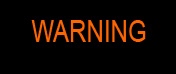 Whiskyfun.com
Guaranteed ad-free
copyright 2002-2017



Little duets, indie Springbank
vs. indie Springbank

What should I say? These are simply my two favourite recent Springers, both indie. Now I haven't tried them 'properly' and 'formally' yet, so things may have changed. Let's give them time…

Springbank 23 yo 1994/2017 (50.6%, The Nectar of the Daily Drams)

It's a Westvleteren cask finish, that's what I've heard from some usually-well-informed Belgian source, but given the very relative sobriety of that Belgian source, please allow me to question that bit of information. Oh come on, can't we laugh a bit? Colour: white wine. Nose: get-out-of-here! Some friend suggested this could be Longrow, and indeed this could be Longrow, as the indies usually get their Longrows as Springbanks. Take ashes, mix with brine, add lemon juice, add ink, add crushed chalk, add a little 'clean' sulphur, and add a few fermenting (right, rotting) fruits. There, you have it. With water: plaster and charcoal, crushed and mixed with olive brine and lemon juice. Why anyone would do that, I don't know, but there… Mouth (neat): extraordinarily zesty. All chalk mixed in lemon juice and soot, cigar ashes, and olive brine. You just cannot stop this, it conquers you. With water: Longrow or Springbank (or Benromach or Clynelish), f**ck it all. And please call the anti-maltoporn brigade! Finish: why do you need to know? Comments: kudos Jan and Mario, this was some selection! I'm really glad you could get thirty-five other casks of the same make, and that you're already taking reservations. Great initiative, really.

SGP:355 - 94 points.

Springbank 24 yo (51.7%, The Whisky Exchange, Art of Whisky, 2017) I've tried this one with Chris at the company's headquarters earlier in September, but they said they would cut my moustache, should I say anything about it. This is a tough life. Colour: pale gold. Nose: much less peat smoke in this one, this is well Springbank (and not… just checking if you're following me… that's right, Longrow). But it is brilliant, mineral, greasy, diesely, waxy, engine-y (what?), there are broken branches and cut grass, some mud, some new electronics (as when we were unpacking our new Akais or Pioneers, remember?) and some chalk. Chalk, obviously. With water: gets more coastal, and rather rounder. A little rounder. Mouth (neat): I would admit I find it a little Longrowy as well, but are they really properly cleaning their pipes between each run? Can't you find some Longrow in Springbank? Brine, lemon juice, these very typical 'twisted' flavours (between rotting turnips and sulphur), clay, tobacco from an untipped Gauloise, smoked fish… (drunken kipper, as a friend in the industry once said, although he may have actually meant drunken keeper, which would have made more sense)… With water: careful with water, there is a breaking point where it would get a little too fruity, quite oddly. Finish: rather long, waxy, mineral… all that. Comments: just brilliant, it's just that the Belgian Longr… eerr, bank was just out of this world. Totally.

SGP:462 - 92 points.