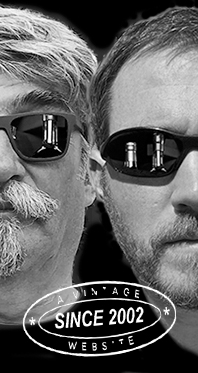 Home
Thousands of tastings,
all the music,
all the rambligs
and all the fun
(hopefully!)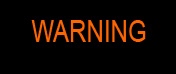 Whiskyfun.com
Guaranteed ad-free
copyright 2002-2017



Dear friend, you may have noticed that things have become a little chaotic wrt the typesets we're using these days, that's because we're testing various solutions so that WF remains readable on all platforms, especially Android mobiles. Things should improve in the very near future, thanks for your patience. – S.

Is Tobermory becoming more-y?

Yes, still ahead of everyone as far as the Stupidest Headline Ever Contest is concerned. While Springbank managed to make some brilliant Longrows (and Hazelburns) without damaging the reputation and the notoriety of their main brand name, I wouldn't say the same is happening at Tobermory's, where Ledaig is now catching all the light. Think the mid-1970s, think the 2000s (and forget about the rest). Fair or not? Let's check that, by tasting a few Leda… I mean, proper Tobermory(ies)…

Tobermory 21 yo 1996/2017 (51.5%, Douglas Laing, Old Particular, refill hogshead, cask #11768, 290 bottles)




I have to say I'm no Tobermory expert… Colour: straw. Nose: do you enjoy your porridge? Baker's yeast? Wacky artisanal beers? Yoghurt? Mashed turnips? Jerusalem artichokes? Brussels sprouts? Then you'll love this. With water: chalk and cardboard, plus ink and fermenting grass. Mouth (neat): indecisive… The sharp smoky lemons are great, and so is the toasted meringue over stewed rhubarb, but this gingery pepper and these dirty-ish burnt fruit notes are rather more unlikely. Really singular, a malt like no other malt (as they would say in neck leaflets). With water: more fruits, grass, peppery things, and a curious salty tang. Finish: medium, unexpectedly brine-y, with some cardboard, porridge, and last night's grapefruit juice in the back. Comments: I always thought Tobermory was bizarre. Interesting, though…


SGP:362 - 78 points.

Tobermory 22 yo (51.5%, Valinch & Mallet, cask #17-2022, 124 bottles)




Colour: gold. Nose: some active oak at play here, you would almost think there was some botrytis, and there's also a rather Mortlachy/Benrinnessy sulphur in the back. Behind that, bags of dried porcinis, cured ham, sour cream, gravy, and moss. Shan't we call it 'unconventional'? With water: an old sherried Mortlach. Used matches, gunpowder, roasted chestnuts, beef jerky… Mouth (neat): do you believe in miracles? In this case that miracle has got a name, it is 'lemon'. Tobacco and burnt nuts in the back. With water: bitter orange liqueur over assorted roasted nuts and a bit of burnt cake. Finish: long, on pretty much the same flavours. Comments: this one fights and screams, with a dry sherry that managed to tame the fiery spirit. Rather for lovers of this rather extreme style.


SGP:461 - 83 points.

Tobermory 21 yo 1996/2017 (56.7%, Dramfool, bourbon hogshead, 247 bottles)




Colour: straw. Nose: this one's very brine-y at first, then porridge-y, with also notes of fresh concrete and plaster, yoghurt, sour dough, and new magazine. Nutshell, it is very 'Tobermory'. With water: more new magazines and newspapers, plus a little rainwater and mud. More plaster as well. Mouth (neat): oh, we're going towards Benromach, seriously. That's interesting. Soot and pepper, salted fish, chalk, bitter oranges. It's got some kind of clean dirtiness, if that's making any sense. With water: gets rounder, with drops of orange liqueur, as well as a little vanilla, but some smoke's appearing too. Finish: rather long, on oils, inks, and limestone. A drop of cod oil, perhaps. Comments: I'm wondering if there wasn't a little Ledaig in this cask. Or more than a little… Liked it!


SGP:453 - 85 points.

Tobermory 1995/2017 (48.6%, Whic Whiskycircle, sherry octave finish, 231 bottles)


Let's check this different recipe… Colour: deep gold. Nose: pine needles and bark, ideas of moscatel, cranberries, black butter, then flowers and herbs from a forest, lilies, woodruff, moss, fern… It is rather a funny one, a funny one that worked. As far as I can tell so far… With water: gingerbread and French toast, then a little Spanish ham covered with redcurrant jam. Mouth (neat): I wouldn't say there's much left from Tobermory's rather boisterous style. I'm finding strawberry and raspberry yoghurts, cherry-flavoured pipe tobacco (Borkum Riff's Cherry Cavendish, as far as I can remember from… thirty years ago), then rather cakes, speculoos, gingerbread… With water: gets a little dry, while the fruits have gone someplace else. Finish: medium, spicy. Cherry and pepper with juniper and caraway. Comments: almost mulled whisky, this one was funny and rather well made.


SGP:551 - 80 points.

Tobermory 14 yo 1997/2011 (50%, Liquid Treasures, refill sherry)


Another one that I should have tasted a long time ago. Shame, shame, shame… Colour: white wine. Nose: get out of here, this is Ledaig. Indeed, Ledaig from Tobermory Distillery. Soot, ashes, peat smoke, brine, olive oil. Unstoppable. With water: just perfect. Damp floor cloth, hessian, tarry ropes, and a little carbolinium. You could find that in young Port Ellen too… Mouth (neat): sharp, clean, very zesty, salty, smoky, peaty, tarry. A blend of Caol Ila and Ardbeg, I would say. With water: more Caol Ila. After all, Caol Ila (and Bunnahabhain even more so) is kind of close to the Isle of Mull. Finish: long, lemony, brine-y, smoky… Who could be against this? Comments: some independent Ledaigs are labelled as coming from 'Tobermory Distillery'. Not always bad news if you ask me, but just one question, how come can Tobermory be rather 'dirty', while Ledaig's often ultra-clean? Indeed, yawn…


SGP:456 - 88 points.

Oh and this new one for the road…

Tobermory 23 yo 1994/2017 (57.9%, Sansibar, PX sherry, 242 bottles)


Tobermory and PX, what could go wrong? Colour: deep gold. Nose: a lot of freshly sawn oak at first nosing, then rather stones and brake pads, as well as used matches. And yet I wouldn't quite use the S-word! Then more and more ham and grilled meats, as well as touches of a drier Jägermeister and quite a lot of leather and green tea. With water: miso soup and beef bouillon, with garlic and parsley. Mouth (neat): powerful and rather cleaner than expected, on some kind of mineral and orangey notes, some pickled ginger, and perhaps a few black olives. I enjoy this very peculiar sourness that's totally un-PX. With water: some used matches are back, plus some brine and lemon juice. Funny sour/acidic profile. Finish: long, with more pepper. Thai bouillon? Earthy aftertaste. Comments: some parts really reminded me of the Valinch & Mallet. Didn't find much PX, but it sure is a restless dram.


SGP:362 - 84 points.