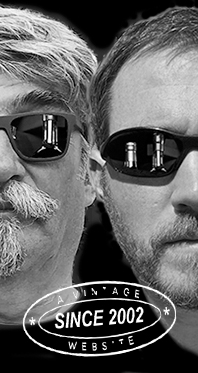 Home
Thousands of tastings,
all the music,
all the rambligs
and all the fun
(hopefully!)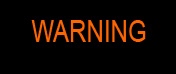 Whiskyfun.com
Guaranteed ad-free
copyright 2002-2017



Japan Special, Akashi vs. Chichibu

I seem to remember I had promised we'd do more 'new' or 'young' Japanese whiskies, while trying to avoid the fake ones when possible. I mean, imported juices sold as Japanese blends or 'pure' malts, with kanjis, cherry blossom, Noh masks and whatnot on the labels…

Akashi White Oak 'Cognac Cask' (62%, OB for Mitsukoshi Isetan, cask #1122, +/-2017)

This rather rare baby was matured in French Cognac casks and bottled for famous and rather prestigious Japanese general store Isetan. We had enjoyed another Cognac Cask bottled at 55% very much a few months ago (WF 89). Colour: gold. Nose: strong and rather woody, varnishy, plankish, lacking expression, and frankly too dry. I suppose water is needed… With water: there's still a little varnish, but also patchouli, green tea, humus… Mouth (neat): very strong, and much better this time, with bitter herbs, crushed bananas, barley, ginger cookies, porridge, caraway… With water: very good, with some sweet and spicy bread, gingerbread, cinnamon mints, caraway. That I'm getting any Cognac from this would be an overstatement. Finish: long, dry, with even more spicy bread. Quite some pepper and even chilli in the aftertaste. Comments: really to my liking, but I'm finding it a little rough and a little less sexy than the one at 55% vol. (pink label).

SGP:261 - 83 points.

Akashi White Oak 8 yo (50%, OB, sherry butt, cask #5184, 900 bottles, +/-2016)

Akashi's the name of White Oak's single malts, while when there's only 'White Oak', it's probably a blend. Colour: gold. Nose: oh lovely! Musty old bodega in winter (yes, a recent experience), a little natural rubber, leaves, walnuts, peonies, drops of old vase water… With water: gets rather wonderfully muddy and earthy. It's been raining around that bodega. Mouth (neat): very good indeed, it's actually a rounder cake-y/bready whisky, with dried figs aplenty, gingerbread again, some raisins, and a sweeter kind of tobacco. Also stout beer, and touches of leather. With water: excellent, still young, but the sherry added some depth of flavour and a nice Christmassy touch. We're thinking Christstollen. Finish: long, drier, spicy, with a little cardboard, perhaps. Cinnamon. Comments: I really enjoyed this little Akashi!

SGP:451 - 85 points.

Chichibu 2012/2017 (63.2%, OB for The Whisky Exchange, peated, cask #2088, 225 bottles)

Colour: straw. Nose: wow, this medicinal? We're nosing tincture of iodine, tiger balm, old-school embrocations, Betadine… To tell you the truth, I've rarely encountered a malt whisky that was this 'hospitaly'. With water: perfect. Smoky mud, humus, gravel, new plastic (new stereo set), Laundromat… Mouth (neat): ultra-vertical! This, I like a lot. Lemon and citron juice, plus brine and smoked water, punto basta. As I sometimes say, it's a blade, Kill-Bill-style. With water: fabulous. Tangerines! Please call the Japanese anti-maltoporn brigade! Finish: long, blade-y, ultra-precise. Comments: great work, mister blacksmi… I mean, mister distiller. This is malt whisky in high-definition, I would say, rather for hardcore whiskyphiles.

SGP:367 - 91 points.

Chichibu 2012/2017 (62.5%, OB for La Maison du Whisky, second fill bourbon barrel, peated, cask #2087)

It does not take a rocket scientist or someone in Washington to figure out that this is a sister cask. Does it? Colour: pale gold. Nose: this one's a little more complex, and rather less blade-y. The cask may have been a little more active, in fact, as we're finding rhubarb, kiwi, patchouli, lime-flower tea and riesling (clearly, riesling!) And of course peat, camphor, seawater, oysters… This nose is totally brilliant, not sure it even needs water. But while we're at it, with water: stunning. A walk on Islay – correction, around Chichibu. And it's raining cats and dogs… Mouth (neat): amazing, totally amazing. I'm reminded of when I bought a bottle of Port Ellen 20 yo Rare Malt, when that beauty had just come out – except that this Chichibu is only 5. Barely. Smoked pine resins and cones, camphor, grapefruits, tar, liquorice, tyres… Really, it's amazing. With water: should I really elaborate? Finish: long, magnificently brine-y, with a smoke that got subtle and complex. At-five-years-of-age. Comments: leaves me stunned.

SGP:467 - 93 points.