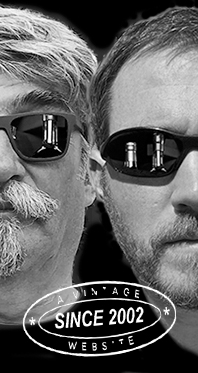 Home
Thousands of tastings,
all the music,
all the rambligs
and all the fun
(hopefully!)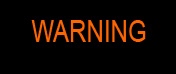 Whiskyfun.com
Guaranteed ad-free
copyright 2002-2017



Knock, knock, who's there?

AnCnoc aka Knockdhu! AnCnoc have been firing dozens (I may exaggerate) of new NAS in recent times, all with unlikely names. Mind you, without ages, you need to be very creative and Wikipedia's not always of sufficient help. Let's have a few, at random of course, since without any age statements, we can't build any verticale. Wait, why not do that alphabetically? I know, very stupid…

AnCnoc 'Black Hill Reserve' (46%, OB, +/-2016)

The name of a local hill. We've never seen that before, have we. Colour: white wine. Nose: malty, slightly chalky, moderately vanilla-ed, and faintly beery. A little cider, a little porridge. Mouth: good creamy vanilla and apple compote, pears, and tinned fruits. Peaches spring to mind. A touch of honey. Finish: medium, sweet, rather syrupy (some active oak in use), on barley syrup and, once again, tinned peaches. Comments: a fair dram, rounded and easy. No one could be against this, it's just not very entrancing. More or less what they already did at Pulteney.

SGP:441 - 78 points.

AnCnoc 'Blas' (54%, OB, +/-2015)

Well, this packaging was lovely! And this 'embodies the spirit of a Modern Tradition', a remark that deeply perplexes me. Friday afternoon marketing again? Blas means taste. Okkkay. Colour: gold. Nose: same half-nutty, half-fruity style, rather pleasantly MOTR, with nice pastries and nice dried fruits, nice beers, nice cakes, and of course some nice malt. With water: a very wee sulphury side, ala Mortlach. Mouth (neat): good and nice. Oranges, light toffee, butterscotch, roasted nuts, maple syrup. Faultless. Oh and nice. With water: nice indeed. Golden Grahams, maple syrup, praline, popcorn, raisins, and a little rum. Finish: medium, creamy, malty, sweet. Oranges in the aftertaste, as well as a little sawdust. Fresh American barrels? Comments: really nice. N.i.c.e.

SGP:541 - 81 points.

AnCnoc 'Peatlands' (46%, OB, +/-2016)

At least we know what a peatland is. I have to say other peaters by AnCnoc have been rather pleasant, they do that well. This is 'a regional exclusive available in Eastern & Western Europe and Scandinavia.' Colour: white wine (iridescent amber, says the brand's website, lol). Nose: a clean peatiness, not quite coastal, and more or less akin to what they're doing at Benriach. Apples, ashes, wood smoke, cinnamon. Mouth: good sweet easy young peat, with lemons and pears. The body's a tad thin, but that adds gentleness. Nice introduction to peat, perhaps for beginners. Finish: shortish, lemony, clean. Comments: very well made. It's simple and probably quite young, but as a 'drink', it's convincing. A proper tequila-beater.

SGP:445 - 80 points.

AnCnoc 'Peter Arkle Luggage Edition' (46%, OB, +/-2016)

But who is Peter Arkle? This is obviously stuff for travel retail, given the name. Bad karma. Seriously, AnCnoc deserve loud applause for their '46%-no-chillfiltering' policy. Colour: white wine. Nose: a rather fatter and thicker Black Hill. It's just as nice, but there's a little more going on. Hints of earthy bananas, honeydew, apple compote. Mouth: easy, but not dull at all, malty, with apples, cinnamon, white pepper, vanilla, and grated coconut. The newish oak gives it a very wee plankish side, but nothing to worry about. Crystallised oranges in the background. Finish: medium, candied, perhaps a tad sugary. Sweet ale. Comments: good, just, perhaps, a wee tad boring, which might be a little embarrassing given that this is a 1l bottle.

SGP:541 - 79 points.

AnCnoc 'Stack' (46%, OB, +/-2016)

No, that's neither Steak nor Starck. A stack is where they keep the pieces of peat before it gets dry. This baby was peated to 20ppm, which is rather civilised. Colour: white wine. Nose: a stricter, less rounded peater after the nice(ish) Peatlands. Smoky lemons, ashes, coal, smoked trout… Good engineering. Mouth: indeed, this is good, sweet and smoky, ashy, lemony, with pears that suggest some youthness. I mean, youth. Finish: medium, a tad sweeter. Limoncello. Ashy aftertaste. Comments: very young peat in active American oak, I'd say. Nothing to complain about, but there was more action in a discarded Inspektor Derrick episode.

SGP:545 - 81 points.

Good, five NAS, that's more than enough, and we're both almost falling asleep, I'm sure.

AnCnoc 24 yo (46%, OB, +/-2016)

Ah, an age statement! Glory and light! Colour: gold (the website says 'vintage amber' but I've never seen any amber that wasn't very vintage, like 25mio years old). Nose: immediate complexity, this baby sends all NAS back to the whisky school. Perfect leafy, tobacco-ish start, then bitter oranges and walnut wine, then plasticine-y herbs and saps. There's a lot of plasticine, actually, and I know some say that's a flaw, but personally, I'm a sucker for plasticine in whisky. Mouth: starts a little bourbony, as if some re-racking in fresh oak had taken place, but it unfolds quite brilliantly, on smoky resins, beedies, teas, bitter oranges, leather, and leaves. The style is dry, which I find very nice. Finish: long, leafy, with more citrus this time, which goes well with the sawdust in the aftertaste. Some wood technology at work, I suppose (Campari, baby!) Comments: a whole different league, and more proof that Knockdhu's a great distillery.

SGP:462 - 89 points.

In theory, we should call this a proper tasting session. But there're these annoying people at Cadenhead's… It's going to be tough though, the official 24 was quite perfect…

Knockdhu 10 yo (56.2%, Cadenhead, Small Batch, for the USA, 2017) Probably a 2006, but we did not find any more information yet. It's kind of new, you know. Colour: pale white wine. Nose: sunflower oil, natural rubber, Haribo crocodiles, banana-ed porridge. Right… With water: elementary, rather un-Cadenhead, with more gummi bears and perhaps hints of almond oil. Mouth (neat): I did not know that Haribo had bough AnCnoc, but I know some girlz do let some strawberry candies macerate in vodka. Or marshmallows. Let's call this vodka-Red Bull, if you like, a hit in the neighbourhood around the years 2005/2006. Finish: yep. Comments: shall we call this a whisky of mass destruction? Me not comprendo mucho, me tired, me need a rest, thank you greatly. SGP:631 - 72 points (like).