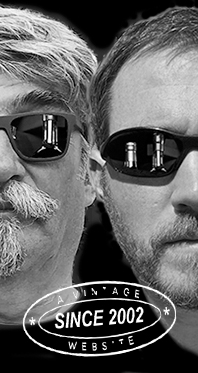 Home
Thousands of tastings,
all the music,
all the rambligs
and all the fun
(hopefully!)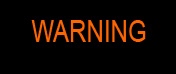 Whiskyfun.com
Guaranteed ad-free
copyright 2002-2017



Knockando for la Bastille

Some catching up to do. J&B's Knockando, just like Cardhu, is a big seller here in France, and today is Bastille Day (tah-da-tah-da-taaaah-taaaah-taaaah-taaaah-taaaah-tah-da..,) and the distillery's lovely. There.

Knockando 12 yo 2003 (43%, OB, +/-2016)

There's also a 2004, but we'll try that one later. Colour: pale gold. Nose: some chocolaty maltiness and a rather dry, coffee-ish and roasted/toasted development. Nescafé. The older 12s used to be much fruitier, if I remember well, it seems that they pushed the malty/chocolaty aspects in recent years. Mouth: well, not quite. This is a brioche stuffed with raisins and bits of candied orange zests, while notes of Cointreau and cherries are adding a relative thickness. Very creamy mouth feel. Finish: medium and rather more on oranges, always with this chocolaty background. One cannot not think of Dalmore. Comments: very good, easy, fairly rich, and, in my opinion, in progress. Love the oranges in it.

SGP:541 – 82 points.

Knockando 18 yo 1996 'Slow Matured' (43%, OB, +/-2015)

Not always a fan of earlier versions that used to be a little weak(ish) in my book. Colour: gold. Nose: this one's rather on tobacco, autumn leaves, coffee, and black tea. You got it, it's rather dry and leafy. A handful of walnuts and pecans. Mouth: it's a little farmier than the 12, rather less obvious and easy, maltier, and oakier. Quite a lot of bitter chocolate inside, coffee, Ovaltine, and this wee cardboard that I had already found in earlier expressions. Finish: medium, with more cinnamon and burnt brownies. Nice oranges in the signature. Comments: very fair, and even good, but the fruitier 12 is having the upper hand in my opinion.

SGP:451 - 79 points.

Just for the sake of comparison…

Knockando 18 yo 1995 'Slow Matured' (43%, OB, +/-2014)

Colour: gold. Nose: this one's got a little more sherry, and a little more rubber as well. It's grassier, and yeastier. I had thought they would have kept all these very consistent throughout the vintages, but that doesn't seem to be the case. There's even a little smoke in this one, where does that come from? Ex-Lagavulin casks? Mouth: indeed this one's bigger, more vegetal, slightly peaty indeed, grassy, and rather on green oranges this time (rather than regular ones). Some dry cake in the background, cinnamon, bitter caramel… Finish: rather long, and rather nicer. Oloroso, ashes, roasted malt, coffee. Once again, more oranges in the signature. Comments: in fact both vintages were quite different, but overall quality was similar, even if this 1995 was drier.

SGP:451 - 79 points.

Knockando 21 yo 1994 'Master Reserve' (43%, OB, +/-2016)

Colour: gold. Nose: this baby's earthier than the others, more herbal, more tea-ish, and rather shier. I'm finding a little rubber, burnt toast, and wee whiffs of leatherette. A very dry nose, with no fruits whatsoever. The antithesis of the rather lovely 12 yo. Mouth: we're rather close to the 18/1995, with this black tea, the bitter oranges, the cinnamon, the chocolate, the coffee… But there's something charming to this dryness, something rather 'old world'. Buckingham, if you like. Finish: medium, nutty and coffeeish. Same feeling of Nescafé as in the 12. Cocoa in the aftertaste. Comments: nah, it's very good malt whisky, it's just a little quiet.

SGP:451 - 80 points.