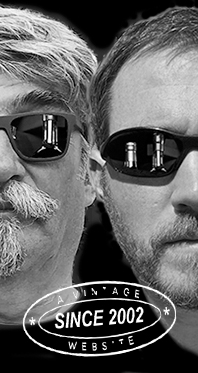 Home
Thousands of tastings,
all the music,
all the rambligs
and all the fun
(hopefully!)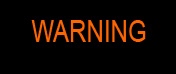 Whiskyfun.com
Guaranteed ad-free
copyright 2002-2017



Laphroaig, mad wood and regrets

I'm not the only commentator who's noticed that Laphroaig's new official bottlings were becoming easier, smoother, rounder, and rather lighter. Is that right? Or are those only false perceptions? Let's check yet another newish official expression, and then rather sail towards Indieland…

Laphroaig 'The 1815 Legacy Edition' (48%, OB, travel retail, 2017)

This newish NAS that goes for a hefty price (think around 100€) comes ex-first-fill bourbon barrels and new European oak. Should we expect some kind of wood influence? Colour: gold. Nose: all these ginger, nutmeg and cinnamon give it away, this was 'flavoured' with wood. Curry, cloves, pinewood… This is more or less in the style of those new craft distillers who just have to sell their very new spirit to polish their cash flow, and to use wood (small barrels) to add flavours to their newly born spirits. In some cases, that's understandable, in others, it's not. Mouth: not bad, but I just can't stand oak spices when there's this many of them. Cinnamon, cloves, ginger… The distillate is almost suffocating and about to get killed by the oak spices. Finish: long, all on wood spices (you guessed it, I imagine). Comments: the style that I just hate. All wood, no spirit. My little score won't be too low, though, but that's just out of Christian charity. A legacy? What? Poor travellers...

SGP:654 - 72 points.

Since that one was obviously very young, let's have another very young Laphroaig. Well, it's not even totally Laphroaig…

Williamson 6 yo (50.2%, That Boutique-y Whisky Company, batch 1, 595 bottles, 2017)

No one will write this officially (well, we will but we're anything but official – God save us) but Williamson is the name of tea-spooned Laphroaig. Now this is 'single malt', so the spoon must have been the tiniest ever. Colour: gold. Nose: there's some oak but there's some fun as well, this time. Like, chocolate, cappuccino, café latte and all that. So it's a tad Starbucky, but all remains fine. Nice coastal smoke in the background. With water: there, damp hessian and old kelp! Mouth (neat): shall we call it Quarter-Casky? Seriously, there are as many oak spices as in the 1815, but at least this has kept some coastal freshness and 'a sense of Laphroaigness'. With water: good spicy. Perhaps a little too spicy. Finish: long, rather tannic. Green tannins, a drop of seawater. Comments: not a total fan of this either, but at least it's funny and some Laphroaigness has been preserved. Now this is not officially Laphroaig, we agree, don't we.

SGP:555 - 79 points.

Laphroaig 14 yo 2001/2015 (46%, Murray McDavid, Benchmark, bourbon, cask #372)

It's cool that they're still using the 'Clachan A Choin' thing (which, in some kind of Gaelic, means, as you probably know, the dogs' bo****ks). Colour: straw. Nose: ah, a Bowmoreness. We're talking 1980s Bowmore. Grenadine? Fruit leaves and peel, vanilla, and a very moderate smoke. Earl grey. A bizarre nose I have to say… Mouth: it is, indeed, a little bizarre, but it's pretty good. A lot of cask influence again, this time rather towards caraway (and clove), sour fruits, herbal teas (I'm thinking hawthorn)… It's quite smoky as well, of course, smokier than the previous ones for sure. Finish: long, spicy, with an obvious oak influence. Fruit bonbons in the aftertaste. Another one that's pretty oak-driven, rather than distillate-driven. Comments: we're making, good, but slow progress. Sure we'll fix that…

SGP:656 - 80 points.

Laphroaig 20 yo 1996/2016 (50.6%, Specialty Drinks, Masterpieces, PX sherry butt, 516 bottles)

A masterpiece, ex-PX? But it comes in a Cognac bottle, so all is fine… Colour: deep amber. Nose: this reminds me of the Pinot Gris VT that my friend Olivier once made and matured in an ex-Brora hogshead. It's really a winesky, or a whiskwine, or whatever, and guess what, this kind of works, but this equilibrium is very fragile. Leathery, cigary smoke, plus smoked raisins, burnt honey, and whatnot. With water: raisins and bits of leather crushed together and infused in Cognac. Like. Mouth (neat): some kind of syrupy peat… Well I could use this next time I have a flue. Liqueury wine, PX indeed, late harvest apple wine (something Canadian, and that's good), some kinds of leathery and smoky walnuts… The whole's really thick. With water: one of the sweetest smoky whiskies I've ever tried. Finish: long, very syrupy, perhaps a little cloying. Comments: I'm sure many friends have loved this, it's just not my cup of malt. Too sweet for me. Pssst, the SWA should ban the use of PX. After all, they already banned paxarette.

SGP:754 - 76 points.

We're having troubles with our Laphroaigs, aren't we…

Laphroaig 18 yo 1998/2017 (48.4%, Douglas Laing, Old Particular, refill hogshead, cask # 11634, 262 bottles)

Perhaps, this one… Colour: white wine. Nose: at least, there is some kind of minerality, a form of medicinality (?) and a smokiness that's clearly coastal. Oysters, seaweed, salmiak, grapefruits, iodine, antiseptic, creosote. Do you recognise your Laphroaig? Mouth: ah yes, we're talking now. Waves and waves of sweet peat, tincture of iodine, smoked fish, grapefruits, and green tea. There's still a slightly odd oakiness (curry, ginger), but all this is fine, clean, and clear. Finish: long, with this green bitterness that keeps your palate fresh. Comments: we're slowly taking off, it seems… Thank you Douglas Laing!

SGP:457 - 84 points.

Laphroaig 16 yo 2000/2017 (58.1%, Hunter Laing, The First Editions, cask #13277, 306 bottles)

If this is PX I eat my cat. I mean, my hat. Colour: gold. Nose: phew, we're rather fine. A leathery smokiness with some sweet tobacco, fruitcake, and dried figs. Then pipe smoke, very dry raisins (no, those don't smell the same), and a feeling of thick mud after some tropical rain. Autumn leaves, perhaps. With water: mushrooms, there. Mouth (neat): unlikely, but good. Sweet leather? Caraway cake? Notes of absinth? Thin mints? This is another whacky one, and frankly, anytime something sweet is blended with peaty whisky, we come close to disaster. Not quite the case here, but some sultanas seem to be waking up… aaargh, quick, water! With water: we're okay! Nice old apples, cider, and some bitter herbs. Finish: long, but it gets bitterer. Jägermeister with half the usual sugar content (which is already a lot). Comments: this is not a tasting session, it is a fight. I could sip this one – with moderation.

SGP:656 - 80 points.

Can we please have a normal Laphroaig!?

Laphroaig 30 yo (53.6%, Hunter Laing, The Kinship, refill bourbon hogshead, 165 bottles, 2017)

Oh the joys of refill and a proper age… I'm jumping for joy, really. Colour: gold. Nose: ah. Oh? No whacky wine in sight, we're good. Fresh almonds, wulong tea, old books, hints of horse saddle, linseed oil, samphires, bandages, fresh clams, a drop of turpentine… Finaly, Laphroaig is here! With water: yep. Creosote, 'washing agent' (something by Henkel or Procter, I'm no expert), chalk… Whenever chalk arrives, that's great news. Mouth (neat): oh this is funny! It is some kind of vitamin drink, with some banana juice for sure, guavas, some unexpected white chocolate, papayas, ripe avocados, then rather mentholated grapefruits. Gets narrower and sharper, but that is all fine in my opinion. Green tea. With water: bingo. Smoky seawater and all-vitamin juice, plus some mint tea. That works. Finish: medium, fruity (tropicals), with a mild 'green' smokiness. Comments: phew, I never thought we would make it to the upper 80s today.

SGP:556 - 88 points.

I agree, we need a signature, a grand finale, fireworks, trumpets, or something like that. So, rummage rummage (in the library)… I think I found something…

Laphroaig 10 yo (43%, OB, for Japan, 75cl, 1970s?)

A stunning bottling for Japan, labelled as a 'genuine 10 years old', which is unusual, and as some 'pure unblended Islay malt Scotch whisky'. The good old times… I'm even wondering if it's not from the 1960s. Colour: gold. Nose: that's the problem with these old 10s, they would just kill the competition. Never have tropical fruits and all things petroly been blended to so much perfection. Using the usual descriptors is becoming useless, this is simply 'old Laphroaig 10'. One of the greatest whiskies ever made, and indeed, it's a little depressing to taste these beside their contemporary counterparts. Avocado juice, mango smoothies, wulong, plasticine, linoleum and Bakelite… Really, it's the complexity that is amazing. Mouth: makes you cry. This is immense, this is extremely complex, and yet it's a whole, and frankly, we're in the universe of the greatest old teas and wines. Yes, rather than whisky. Fantastic salty, resinous and kumquaty (there) combination, this is almost unbeatable. It's so sad that they broke the mould and rather went for yield (and the accompanying hot air). Please call the… Nah, too late. Finish: the finish is where the real quality of any spirit can be checked. Many lose points at this stage, often just one or two. Not the case here, this finish is all lace and philosophy. Comments: none needed. Will anyone make these whiskies again? Not the owners, apparently. Cheers to the old Scottish distillers!

SGP:653 - 94 points.