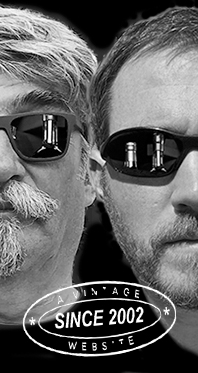 Home
Thousands of tastings,
all the music,
all the rambligs
and all the fun
(hopefully!)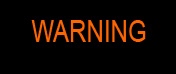 Whiskyfun.com
Guaranteed ad-free
copyright 2002-2017



Because there's this newish oddity that I really wanted to try, 'Four Oak'. You may know or not that I'm also a watch lover, and this current rat race around the idea that 'the more oaks, the better' reminds me of what happened with watches in the 1960s. Indeed, the keyword used to be 'ruby' or 'rubies', rubies being key components to watches. So, to the unlearned, more rubies used to mean a better (and a more expensive) watch, which led many makers to add totally useless rubies to their works, so that they could write '48 rubies' or even '52 rubies' on their dials. Very stupid indeed, but there you go… Anyway, why am I telling you that?...

Laphroaig 'Four Oak' (40%, OB, +/-2017) It's true that four is a number! Do a 'Twelve Oak' and presto, you've got a proper statement again. Okay, okay… And of course this is a 'travel retail exclusive', which doesn't sound too good indeed. Imagine you fly United AND you've just bought this… (just joking!) Colour: straw. Nose: light, but not unpleasant. It really is all on lapsang souchong tea, actually, a feeling that may come from some oak spices that did not have enough time to properly mingle with the distillate. The fact is that I really enjoy good lapsang souchong (which makes my tea loving friends cringe, them who claim that there cannot be any good lapsang souchong – is that true?) After ten minutes of breathing, some pineapple and coconut. What? Mouth: really not that bad. Dry, flat, weak, ashy, short, thin, watery, but not 'bad'. Finish: very short. Perhaps the shortest Laphroaig ever. Comments: frankly, I like this Four Oak better than the infamous and ultra-light 'Select'. But let's move on, this was just 'for fun'…

SGP:356 - 72 points.

That very humble baby was most probably extremely young. A good occasion to try another Laphroaig that's quite young (and that's unapologetically saying so, kudos!)

Laphroaig 10 yo 2005/2015 (55.9%, Duncan Taylor, Dimensions, cask #80080, 205 bottles) Let's wear our hard hats. Colour: very pale white wine. Nose: bam, young Laphroaig. Smoked slivovitz and plenty of tincture of iodine, Band-aid, coal tar, seaweed, more seaweed, even more seaweed… And even a touch of green vegetable, perhaps French beans. Yes, French beans. With water: totally kilny. Which makes me think, they never put the malt from their own floors apart and distil it separately, do they? Can't remember… Mouth (neat): smashes you remorselessly. Acrid smoke and ashes, especially green ashes (burnt herbs, and perhaps seaweed indeed), charcoal, then the expected lemons and a large glass of seawater. Some pepper too. A little vanilla and white sugar as well, which slightly smoothens it up. And bread smoke? With water: seminally simple and basic. Ashes, brine, iodine, lemon. Love those basic elements. Finish: long, really ashy and smoky. Seawater in the aftertaste, and again, a little sugar. From some rather active oak? Was this baby 'octaved'? Comments: a B-A-BA of Laphroaigness. Very very good, a bottle to keep for thirty years.

SGP:468 - 86 points.

Another young one and we'll have had a proper trio…

Laphroaig 12 yo 2004/2017 (50%, Hunter Laing, Old Malt Cask, cask # 13433, 324 bottles)

Colour: pale white wine. Nose: this one's even sharper, not very expressive, with some hessian, porridge, some earthy tea, and even whiffs of old teapot (into which a lot of lapsang souchong had been brewed). A little charcoal too, soot, old fireplace (on Islay)… With water: smoked porridge and oatcakes moistened with seawater. Notes of tarry ropes, tarmac... Mouth (neat): huge fruity/peaty arrival. Who's ever tried to smoke plums and pears? Please report. Then some ashy liquorice, as well as the usual saltiness. A drop of high-strength tequila. With water: excellent, smoky and ashy, getting saltier throughout the finish. Finish: briny, ashy, smoky seawater. Long. Comments: a very coastal young Laphroaig, and rather not a medicinal bomb. Really different from then DT, but of the same high quality in my thick book.

SGP:367 - 86 points.