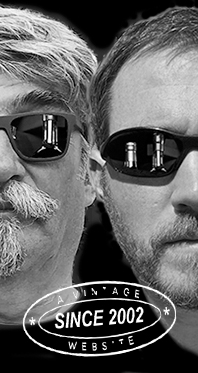 Home
Thousands of tastings,
all the music,
all the rambligs
and all the fun
(hopefully!)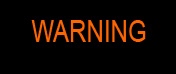 Whiskyfun.com
Guaranteed ad-free
copyright 2002-2017



Tasting two whiskies from Lapoutroie
for Christmas Eve

That's right, no boring old Macallans of Bowmores today. But what is Lapoutroie, you may ask? It's a very small town in a very small valley here in the Welche part of Alsace, a.k.a. the Pays Welche. This is Lapoutroie...

But what's the Pays Welche? Well, while most of Alsace, whilst French, is of Germanic origins, hence the names of the villages such as Turckheim or Niedermorschwihr, a tiny fraction is rather 'Vosgien', so of French origin. The Welches were usually people who used to live high in the valleys and who had more contacts with the western Vosgian slopes than with the eastern Alsatian plains, hence their Roman/Celtic French, rather than Germanic, culture. Perhaps 5% of today's Alsatians are of Welche descent, and guess what, I am part of them. I'd add that the Welches (literally, those from the West) have always distilled a lot of things, mainly wild fruits or fruits from their orchards, but some of them have recently started to produce whisky as well, as we'll now see…

René De Miscault 'Fine Selection' (40%, Musée des Eaux-de-Vie de Lapoutroie, blended Scotch, +/-2017) That's right, this is not actually Welche, and neither is it Alsatian or French, it's simply Scotch bottled in France by or for the tiny yet lovely museum of eaux-de-vie in Lapoutroie. But there, we needed a sparring partner… Colour: gold. Nose: rather young, but nice, reminding me of Glenkinchie at first nosing, but getting then more cake-y and bready, and then rather woody, with some sawdust, ginger and white pepper. Acceptable, shall we say… Mouth: it's got a rather high malt content, but it's a little raw, so obviously young, with a lot of malt and porridge, and then more sour pepper notes from the oak. Tends to become grassy and bitter (mustard). Finish: medium, rather unbalanced and pretty rough. Feels like some 4 or 5 yo Speyside blended with 40 or 50% grain whisky. Comments: I wouldn't sip more than half a glass of this, but in a cocktail, why not? We've tasted much worse…

SGP:361 - 70 points.

Welche's Whisky 2012/2017 'Single Cask #1' (50.3%, OB, G. Miclo, France/Alsace, single malt, Bourgogne cask, cask #9, 315 bottles)

Miclo in Lapoutroie are well known for their very good fruit eaux-de-vies, and while they also own a small Armagnac house, they've started to distil whisky a few years ago, some 'natural', some lightly peated, and some frankly peated. All are named 'Welche's Whisky', and with the help of a bunch of friends (including this one), they've just selected their first single cask, which is the very one we'll have right now. No need to add that all selecting procedures have been followed 'blindly'. Colour: amber. Nose: this is why I believe Miclo are now making the best Alsatian whiskies. It's a bready/malty one, rather punchy and very expressive, full of caraway, cassis buds and wholegrain bread at first sniffing, but it would rather go towards lilies, and then display a pretty medicinal development on camphor, menthol, juniper, coal smoke, burning pine cones, and just a wee touch of blackberry jelly and fresh European oak.

| | |
| --- | --- |
| With water: some spicy Christmas cake, how fitting! Mouth (neat): a rather heavy beast, perhaps a tad unlikely at very fist sip (smoked strawberries dipped in mint sauce, really?) but everything is falling into place after five seconds, with a lovely feeling of camphor and red berries mixed with Xmas spices, aniseed, caraway, juniper berries, pickled ginger… There are more and more kind-of-salted or pickled elements, and a grassy smokiness that works very well. Now the crème de cassis is never too far away either. | Distillerie Miclo's still house |

With water: gets sweeter, almost Haribo-ish, and rather less smoky. The blackberries are back. Finish: rather long, with a return of some bready spices. Aniseed and raspberries in the aftertaste. Comments: this crafty baby really reminded me of some of Westland's whiskies. Not much surprise here, Miclo's master distiller is Canadian! (Yeah I know Westland's located in the good old US of A). SGP:653 - 85 points.