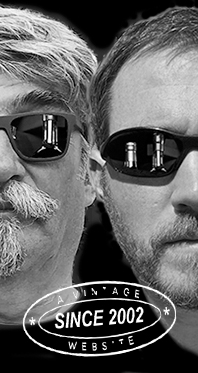 Home
Thousands of tastings,
all the music,
all the rambligs
and all the fun
(hopefully!)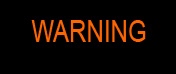 Whiskyfun.com
Guaranteed ad-free
copyright 2002-2017



Loch Lomond and Inchmurrin,
oddness and fun

As you may know, Loch Lomond is a very versatile distillery fitted with several kinds of stills that the owners can combine in one way or another, to produce various makes. That's why you'll find several names such as Loch Lomond itself, or Inchmurrin, Croftengea, Inchmoan, Inchfad, Rosdhu, and perhaps a few others, their names escape me. Loch Lomond had remained a workhorse for years, but the new owners seem to be willing to 'push' it these days. Some new prices seem to be a little extreme though, Loch Lomond isn't quite Lagavulin yet… Anyway, let's have a few today…

Loch Lomond 12 yo (46%, OB, +/-2016)

The 'regular' make. I had tried the NAS 'Signature' last year, and wasn't quite convinced (WF 68). Colour: gold. Nose: it's light, there's some vanilla, there's a little sawdust, and there are ripe apples. Then porridge, ale, and a little wood dust. Mouth: better than expected, yet a little sour and, above all, very oak/planky. Apples, pears, sawdust, porridge. I find the woody sourness troubling and a little unpleasant. Finish: medium, rather more on overripe apples. Lager beer in the aftertaste, with a feinty side. Comments: this humble baby clearly reminds me of the old and 'funny' blue label NAS. Not totally a fan, I have to say, but I know that other expressions are more to my liking.

SGP:351 - 69 points.

Loch Lomond 16 yo 2001/2017 (56.5%, OB, The Whisky Shop exclusive, Limousin oak, cask # 16/329-2, 384 bottles) This is French oak, we may expect some spices… Colour: gold. Nose: this is another world, this is much bigger, fatter, and indeed, spicy. I've rarely encountered this much curry, caraway, juniper, ginger, and above all, nutmeg in my Scotch whiskies. Some wee craft distillers in the US are having this style as well though, usually from those very small barrels that they're using. Tends to become very bready (damp oatcakes) and never loses its spices. A funny one for sure. With water: same. What's good is that water doesn't make it even oakier. Mouth (neat): rich, creamy, and extremely spicy. This is almost ginger liqueur, and I'm also finding aquavit and simply gin. Pink pepper liqueur as well, do you know that? With water: the malt comes out, and it would come with welcome bitter oranges. Finish: long, bready, spicy. A little syrup in the aftertaste. Comments: some oak infusion at times, but the end result is interesting. New oak on eleven, and possibly a brand new kind of whisky. Very hard to score…

SGP:372 - 80 points.

So there's also Inchmurrin by Loch Lomond… Should we expect some tropical fruits this time?

Inchmurrin 12 yo (46%, OB, +/-2016)

The older Inchmurrin 12, circa 2005, was a rather difficult whisky in my opinion (WF 60). Colour: gold. Nose: it does feel a little botoxed as well (I mean, oaked) but it's also fruitier, and more floral than the Loch Lomond. Dried apples, fudge, icing sugar or syrup, tinned pears, and whiffs of honeysuckle. Pleasant nose. Mouth: now we're talking! It's just as 'different' as the Loch Lomonds, and you have to like sweets and candies to enjoy this, but I'm not against these violets (as sweets), raspberry drops, zests, lemon-flavoured fudge… In the background, some oak spices, cinnamon and nutmeg first. It seems that much re-racking has taken place in recent years at Loch Lomond (my guess). Finish: rather short, but pleasantly fruity and candy-like. Not too much oak in the rather bready aftertaste. Comments: I'm finding this baby pretty good. Huge progress since the earlier official versions of Inchmurrin.

SGP:641 - 78 points.

Loch Lomond (Inchmurrin) 19 yo 1996/2016 (49.5%, Cadenhead, bourbon hogshead, 318 bottles)

Don't they have just every name at Cadenhead's? Colour: white wine. Nose: LOL! What is this? Parmesan cheese, dairy cream, carbon paper, smoked porridge, and even more Parmesan cheese. Chinese takeaway. I guess 'unlikely' would be a good word in this context, let's see if we find Parmeggiano on the palate as well… Mouth: no Parmesan cheese, rather prickly lemons and grapefruit drops, Schweppes Lemon, ginger tonic, and bags of lemongrass. Really very funny, and a rather good one at that – on the palate, that is. Finish: medium, and this is almost un-sweet limoncello. Limoncello and Parmesan? Sounds like holidays, doesn't it. Comments: an unidentified flying whisky as Cadenhead sometimes have (say 10% of their production). Not always pristine, often interesting, always funny (we're talking about those 10%). I'd almost recommend this one, mind you.

SGP:551 - 80 points.

Inchmurrin 22 yo 1993/2016 (58.5%, Signatory Vintage, hogshead, cask # 2851, 218 bottles)

I've had some good Inchmurrins by Signatory. Colour: pale gold. Nose: pineapples and vanilla this time, this is almost 'arranged' rum. Arranged with pineapple, that is. Then vanilla and a soft oakiness, some cake, some roasted nuts, and some cinnamon. Custard. All fine and 'normal' this time. With water: lemon-iced biscuits and a small bag of pistachios. Mouth (neat): real good! Spritzy lemons, grapefruits, oranges, cinnamon cake, peppered brioche. With water: doesn't change one iota. Finish: long, always on lemons and oranges, with more cinnamony oak in the aftertaste. A little coconut as well. Comments: perfectly good, cleaner than others, and just very quaffable. It's got something refreshing.

SGP:641 - 82 points.

A real old one, and we're done…

Inchmurrin 32 yo 1984/2017 (46.5%, Hunter Laing, Old Malt Cask, cask # 13362, 101 bottles)

Quite possibly the older Inchmurrin I've ever tried. Or wasn't there a Murray McDavid? Ah no, that one was an Old Rosdhu… Colour: pale gold. Nose: butter cream, custard, coco balls, pina colada, tined peaches and apricots, and a little gingerbread. All that is soft and fruity, and certainly tropical. One could use it instead of Havana Club, I'd say. Mouth: totally in keeping with the nose, this is almost like oak-aged pina colada. Pineapples, coconut, vanilla, the reddest gooseberries… And most certainly a good deal of lactones. It's good, it's fresh, it's light, and yet it's got some depth. Finish: medium, on cinnamon and wholegrain bread. That's the cask speaking out. Comments: a very fruity and relatively light old Inchmurrin that doesn't quite taste its age. Totally American-oak, and my favourite today. Right, perhaps not the greatest achievement ever.

SGP:631 - 84 points.