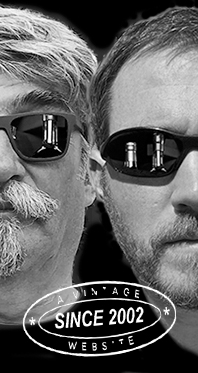 Home
Thousands of tastings,
all the music,
all the rambligs
and all the fun
(hopefully!)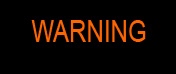 Whiskyfun.com
Guaranteed ad-free
copyright 2002-2017
Lochnagar quite vertically

Royal Lochnagar, a wonderful distillery that's not to be missed whenever you're wandering along Balmoral Castle. Well, I'm sure the distillery's much more interesting - and better inhabited - than that castle. BTW, can you visit the castle?

Royal Lochnagar 12 yo (40%, OB, +/-2016)

The owners never quite pushed Lochnagar – well they used to a long time ago, via John Begg – but maybe that's because the capacity is rather small. Colour: gold. Nose: ah yes, I remember, a slightly dry and cardboardy maltiness, quite peculiar, with hints of mashed vegetable (maybe turnips?) and some kind of waxy soapiness that's not exactly soap. Much nicer than soap, let's say. Also quite some brown toasts and a wee bouillony side. Marrow. The whole is rather unusual. Mouth: it's a malty/meaty arrival, very dry, with even a salty touch, and good body (feels rather 43% than 40%). Gets then rather bittersweet, and stays very malty/dry. Old walnuts. Finish: a little short - that's the strength – with a little cardboard again. Comments: solid and honest. No we won't wonder if 'they' drink Lochnagar too.

SGP:361 - 79 points.

Royal Lochnagar 2000/2012 'Distiller's Edition' (40%, OB, batch #RL/00-12W) This baby was finished in muscat wine. Which, frankly, is a little scary since muscat can be very pushy, but you never know... Colour: gold. Nose: we are, in truth, extremely close to the regular 12, despite a few whiffs of ripe apricots and mirabelles floating around. Hold on, those notes do indeed come a little more to the front after just ten seconds, but they never become vulgar, which was my main fear. Mouth: the muscat is a little more pronounced, there's something slightly floral indeed, but also notes of tinned pineapples and honey. Also golden raisins. The background remains dry and 'Lochnagary', which gives you a wee impression of two-storey whisky. Finish: medium, on the same flavours. Bitter chocolate with a little marmalade. Comments: I'd say it's in the very same league as the 12. It goes down well.

SGP:561 - 79 points.

Right, let's try to find a much older one…

Royal Lochnagar 'Selected Reserve' (43%, OB, 75cl, +/-1988)

A rather famous bottling and one of the very early 'premium NAS'. According to some, Queen Victoria used to quaff some of this one's ancestors, except that she was mixing it with claret. Which leads me to think that they should have done a Bordeaux finishing on the DE, the story would have been nice and funny. Colour: dark pink gold. Nose: but this is superb! Dried figs kept in an old tin box, some kind of smoked honey – but could you smoke honey – and some kinds of sweet cigars, plus some high-end leather polish and then more and more tangerines, as marmalade, as syrup, as fresh juice… Wonderful old-school nose. Mouth: totally superb, meaty, sooty, ashy, camphory, sappy… It's really very complex, the tangerines are there again, and there's many 'old' dried fruits, manuka honey, mead… While the whole tends to become saltier and saltier, which reminds me of the current 12. It's really deep and complex. Finish: rather long, with some Spanish ham, more mead, those figs… It's really superb! The aftertaste is grassier and drier, so never tiring, you're ready for another glass. Comments: it's not that I'm very fond of the expression 'a blast from the past', but it's pretty appropriate. Superb sweet and dry style.

SGP:452 - 90 points.

Wait, John Begg, he said… Oh well, after all this is whiskyfun.com…

John Begg 'Royal Lochnagar' (OB, late king George V, late 1930s)

Indeed, George V died on January 20, 1936, so this is a very old, certainly pre-war bottling of what's probably pure Royal Lochnagar, as it only says 'Old Scotch Whisky'. I can't wait, can you?... Colour: gold. Nose: it's always troubling to notice some obvious parentage after so many years. This is simply some kind of even ashier and sootier Selected Rerserve, but let's remember that that one was probably distilled just a few years after the war, so actually, the time gap is narrow. Plenty of dried herbs, touches of husk, a few bouillony smells again (chicken soup with parsley and chives)… There is some OBE, but not a lot. Old cigars, rust, these sorts of things. Mouth: it's very earthy and mentholy, which is a perfect combination when balance is right. Then cured ham, tobacco, sweet tomatoes, and some more 'easy' grapefruit marmalade, with this eternal touch of salt. I'd even say potassium, and before you ask, yes we had a mine not too far away, and I've licked a lot of potassium when I was a kid (potassium hydroxide). See the result… ;-). Finish: medium, and even saltier and more bouillony. Shall I also dare mention Marmite? Comments: typical old style Highlander, drier and 'wider' than current production.

SGP:362 - 90 points.