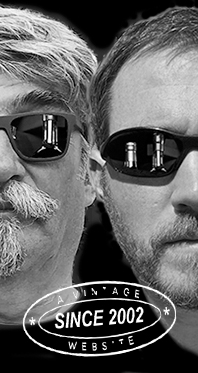 Home
Thousands of tastings,
all the music,
all the rambligs
and all the fun
(hopefully!)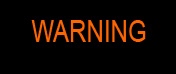 Whiskyfun.com
Guaranteed ad-free
copyright 2002-2017



Please do not

shamelessly and systematically copy-and-paste whole sets of tasting notes and scores to other websites such as Whiskybase or else. That is highly damaging. Thank you mucho.

Los whiskies de la France

More and more compatriots of mine are making whisky these days. Some do it very right, using actual pot stills and proper barrels or butts, while others are just firing-up old stills that were designed for making fruit eaux-de-vie, cognac, or even armagnac, and are filling any ex-wine cask that crossed their path. Not saying one is obligatorily better than the other, but what's sure is that I'd be hard-pressed to find any truly homogeneous 'French style'. In fact, in France and as far as whiskies are concerned, styles are all over the place. Which, in a way, is quite 'joyeux', if a little 'bordélique'. Excusez-moi madame monsieur, but we'll do this in no particular order. Bien sûr !

Guillon 'No.1' (46%, OB, France, +/-2016?)

Watch this, which has been triple-matured, first in white Burgundy casks, then in Sauternes, then in Banyuls. Even Pete McPeat wouldn't have thought about that. Guillon are located in Champagne. Now this does not seem to claim to being whisky, it's advertised as a 'malt-based spirit'. Not too sure why… Colour: dark amber. Nose: this is fortified wine. Raisins and ultra-ripe grapes crushed onto some bits of copper and then blended with some kind of pineapple liqueur. It's not quite like whisky, but it's not unpleasant. Mouth: same feeling of fortified wine, going towards PX, or indeed Banyuls. Peach jellies, mashed pumpkins, this wee metallic side (copper), and indeed bags of raisins. That goes down, but indeed it's very unlikely. Liquorice allsorts, or what we're calling 'bonbons anglais'. Finish: medium, on more or less the same flavours. Plus crushed strawberries. Tends to fall apart a wee bit, perhaps…Comments: funny stuff. A Number One, perhaps not, but as they say, it has the merit of existing, even if it's not proper whisky and even if they do not seem to actually distill anything themselves. What is it? Who knows?

SGP:720 - 70 points.

Armorik 'Dervenn' (46%, OB, France, 2016)

A rather rare bottle, this is single malt whisky from Brittany that was distilled at Warenghem and matured in virgin Breton oak casks made by the very last Breton cooper. It's said to be between 4 and 5 years old. Colour: gold. Nose: some sour dough and some vanilla, muesli, cedar wood, barley water, blond tobacco, and just a little melon in the background. Melon hints at Bruichladdich in my book, and indeed this isn't too far from some young Bruichladdich. Mouth: good, smart, well balanced, and just a wee tad oaky, but not in a bad way. Notes of liquorice wood, very obvious, some candy sugar, toasted sweet bread, and they probably threw a fistful of juniper berries into each barrel. I'm joking, but you do feel a little juniper. Good, solid body. Finish: medium, rather creamy. White chocolate and custard, plus those juniper berries. A little sawdust in the aftertaste. Comments: in fact, I say great job. I'd call it export-quality French malt whisky. No wonder, it's 'Dr.-Jim-Swan-inside' whisky.

SGP:541 - 84 points.

Good, you know what? I think we'll stay in Brittany/Bretagne…

Ed Gwenn (45%, OB, France, 2016)

This is single malt whisky from Distillerie des Menhirs, in Brittany. They're rather famous for their Eddu range, which is made from buckwheat, so not exactly a 'cereal', or rather a hemi-(or pseudo)cereal (however they call that) but this is well malted Breton barley, and 4 years of age. Colour: white wine. Nose: oh! Four years old ex-refill Aberlour! Starts slightly varnishy and acetone-y, which is totally normal, and goes then towards pink bananas, williams pears, cherries, papayas, watermelons, and many other fresh fruits. I like this fresh and young nose a lot, let's only hope the palate will be okay. Mouth: plainly and totally barley eau-de-vie, as fruity as fruits, with minimal oak impact, and a delicious creaminess. Morello cherries and a little butterscotch. I really like it that they did not try to dope it up using wood or wine, it's very natural. The Scots should issue such young whiskies too (provided they keep the prices right). Finish: medium, with a wee return of the varnishy notes. Nothing to worry about. Pears and pineapples. Comments: it's obviously not totally mature, so I wouldn't score it too high, but they deserve our warmest encouragement. Not too sure they need that, but there…

SGP:630 - 82 points.

Glann ar Mor 'Marris Otter Barley 16' (46%, OB, France, 2016)

Glann ar Mor clearly are on the podium as far as French whiskies are concerned. Some say they're number one quality-wise, and so far I couldn't find any evidence to the contrary. Oh and Marris Otter is an old variety, largely abandoned elsewhere since the yield was not too high. Distillers have their reasons. Colour: white wine. Nose: I'll keep this very short, I'm a sucker for these very natural bready notes, mixed with citron juice. Smells like nature. A wee rye-y side, perhaps? Brown toasts, pumpernickel, cranberry juice… Mouth: god this is good! Elementary and yet complex, yet totally straightforward, very bready, a little less fruity than expected, with some cinnamon, white pepper, gingerbread… There's a lightness to this, and not one ounce of weakness. A great feeling. Finish: medium, with there, some fruits! Those citrons, this bread, those cinnamony spices, this marzipan. Comments: a very 'craft' feeling, in the same league as Westland or Hautes-Glaces. Except that as far as I know, Glann ar Mor haven't sold to the big boyz.

SGP:641 - 88 points.

Armorik 'Maitre de Chai' (46%, OB, France, 2016) This Armorik matured in sherry wood. An earlier edition had been quite to my liking. Colour: gold. Nose: haven't Armorik made huge progress? In this case we're navigating between Arran and, indeed, Bruichladdich, but I'm not sure the good people at Armorik need such comparisons. Red peaches, nectarines, a little cedar wood, peonies, praline, a bready side again and again, touches of earth… I may just lack a few more years of maturation, but that is all. Mouth: really super good. You're feeling the oak, and there is a growing (and slightly drying) pepperiness, but all the rest is very fine. Bitter chocolate, ginger, bitter herbs (the names escape me), black tea… Really good, it's just that it tends to get a little too peppery/oaky for me after ten seconds in your mouth. I mean, my mouth. Finish: rather long, a little drying. Over-infused herbal teas. Violet sweets? Comments: super good for sure, but I was starting to have trouble with the oak on the palate soon after the arrival. I thought the Dervenn, despite it being ex-virgin oak, was less oaky. Still way above average.

SGP:551 - 80 points.

Eddu 'Diamant' (44%, OB, France, 350 bottles, 2015)

Pure buckwheat distilled in Charentais stills (cognac) by Distillerie des Menhirs. An expensive decanter, it's at around 220€. Colour: gold. Nose: it's got the same varnishy start as the Ed Gwenn, and once again it's a very pleasant varnishness (yeah right). What's really striking though is that it's ridden with pear notes, and you could almost think this is middle-aged Domfrontais calvados. Beyond that, there's buckwheat indeed (galette bretonne), as well as whiffs of precious wood sawdust. Couldn't tell you which wood. Mouth: Domfrontais indeed! What's this miracle? Pears aplenty, wee touches of wood mushrooms, then tinned papayas, then some kind of oriental spices (yeah, there, Indian mukhwas), then hints of chlorophyll and various fruit peelings. Doesn't totally feel 'whisky', but let's not get sectarian, it's excellent spirit. Finish: medium, exotic. Like, banana juice? Avocado juice? Comments: if you're expecting anything like Scotch whisky, it'll lose you. If you aren't, you're up for a treat. One of the most, say, greatly deviant whiskies out there. But there, buckwheat is no grain, it's a pseudo-cereal. Not sure one should care, and hey, it's gluten-free!

SGP:740 - 86 points.

Good, I'm very happy with this little Fren... I mean, Breton session. We've also got quite a few peated Kornogs in the sample library, but we'll make short work of them next time. Excellent stuff.