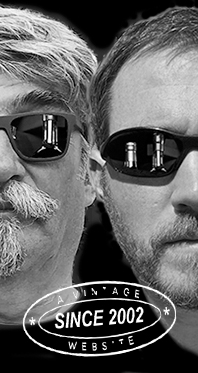 Home
Thousands of tastings,
all the music,
all the rambligs
and all the fun
(hopefully!)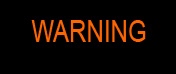 Whiskyfun.com
Guaranteed ad-free
copyright 2002-2017



Malternative Sundays, five white mezcals

… As we usually do every once in a while in summer. There are rumours that agaves are in short supply these days, especially high-end or even wild varieties. It's true that these agaves are not common materials that you could import from any countries, such as grain elsewhere and, in many cases, molasses or cane honeys…


Cultivated agave Espadin in Mexico >>

Mezcales De Leyenda 'Guerrero' (45%, OB, blanco, +/-2016)

Mezcales de Leyenda are specialising in selecting mezcals from various regions of Mexico, in this case Guerrero in the Sierra Madre del Sur. It's certified Fair Trade, the agave is an organic wild 'ancho' (agave cupreata) from the high mountains (1900m), and it was double distilled in small copper pot stills. Colour: white Nose: it's a very earthy mezcal, not especially smoky, with touches of lavender perfume and chocolate. Slightly eau-de-toilette-y if I may, but that style goes well in mezcal, as long as it's only apparent in the nose. Hints of burnt olives and even eucalyptus trees as well. Mouth: it's definitely sweet and fruity, although I do find some wood ashes as well. Touches of lemon liqueur, lemon-filled chocolate, hints of cranberries, and always these ashes. Not much brine/olives this time, I'd say it's a relatively light style of mezcal. Finish: medium, slightly sweet, with more green smoke. Comments: extremely good, just not one of these terrific malternative-y mezcals that are tearing you apart. Kind of.

SGP:643 - 82 points.

Mezcales De Leyenda 'Durango' (47%, OB, blanco, +/-2016)

This time this is wild agave 'cenizo' distilled in the state of Durango. Colour: white. Nose: warmer, more buttery, with more overripe fruits and more earthy/peppery notes, clearly some ink (old magazines, carbon paper), Cuban cigars, and indeed, olives, candied citrons, mango chutney... A harsher style, going more towards 'Islay'. Also a touch of acetone and various varnishes. Mouth: indeed, this one is earthier, rougher, more 'artisan', more 'immediate', with some ham, olives, mustard sauce, and roasted guavas. Touches of juniper and lavender, which is completely normal. Finish: very long, always as earthy, with a feeling of peppers, chillies, and mustard. The overripe guavas are back in the aftertaste. Comments: excellent, and the strength is right.

SGP:554 - 85 points.

Del Maguey 'Santo Domingo Albarradas' (48%, OB, blanco, 2016)

One of my favourite houses, but rather sadly and just like some of my favourite new whisky distilleries (Hautes-Glaces, Westland…), they've been acquired by a large French company (Pernod-Ricard this time). Always the same excuses, 'increased opportunities', 'securing the workers' future', 'access to a better distribution network', yada yada yada. Startup mentality. Anyway, this is espadin, so usually cultivated agave. Colour: extremely pale white wine. Nose: this is the very olive-y style that I like so much. This baby's perhaps a little less complex and subtle than the Leyendas, but it's got this raw lemon/earth/smoke/olives combination that's so hard to resist. Mouth: indeed, it's drier, much earthier, I'd even say 'dirty', with many fermenting fruits, oranges, guavas, mangos… Goes towards lime and pine needles after a wee while. Finish: long and very earthy indeed. Love this dirtiness. Fresh ginger. Something pleasantly rotten in the aftertaste… Old apples? Comments: some restless artisan mezcal and a style that's very different. Shall we call it rustico?

SGP:554 - 85 points.

Bruxo No.3 (46%, OB, mezcal, blanco, +/-2015)

The No.1 had been very good, but not outstanding in my book (WF 76). This No.3 was made out of wild 'barril' agaves and distilled in San Agustin Amatengo, Oaxaca. Colour: wild. Nose: it's much shier than all the other ones, more restrained, and while there's some coal smoke and even some wild mushrooms, I'm not finding it particularly characterful, it's not quite bearing comparison with the much oomphier Del Maguey. A little caraway and aniseed, fennel… Mouth: there's more happening now, such as a feeling of smoked rotting fruits, mangos, cooked agaves, perhaps a little muesli? But it remains a little self-restrained all along. Good smokiness, though. Finish: medium, with more ashes, hay… Some green pepper in the aftertaste. Comments: well, the others had better resolutions, I'd say, but this Bruxo is a very good mezcal for sure.

SGP:443 - 80 points.

Bruxo No.4 (46%, OB, mezcal, blanco, +/-2016)

This one's a blend of various varieties, namely espadin, cuiche, and barril. It comes from Las Salinas, Oaxaca. Colour: white. Nose: the fruitiest, the most delicate, and the easiest of them all. Fir bark, agave syrup, honey, lemon liqueur, and a wee chalky side. Fresh concrete, perhaps, while little whiffs of coal smoke start to appear after a minute or two. Mouth: fruity and bonbony, with a style that's rather closer to that of some tequila. Lemongrass, lemon curd, hay fire, a touch of grenadine, and then more vanilla, even if this baby's never seen any oak. A little gentian as well, which is obviously nice. Finish: medium, lemony, clean, fresh, zesty. That's nice. Comments: really a delicate and complex mezcal, liked the freshness a lot, even if it wasn't totally impressive. No olives, sob, sob…

SGP:542 - 82 points.