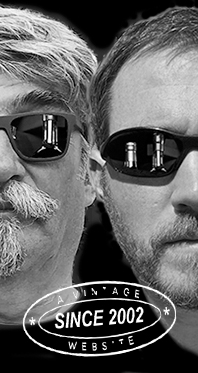 Home
Thousands of tastings,
all the music,
all the rambligs
and all the fun
(hopefully!)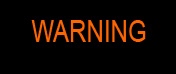 Whiskyfun.com
Guaranteed ad-free
copyright 2002-2017



Malternatives, La Martinique at random

We had some very good French rhums last Sunday and the Sunday before, as well as, agreed, a few duds. Shall do more exploration? What do you think? Okay, okay… And let's do this 'au hasard'…

Trois Rivières 'Cuvée de la Princesse' (43%, OB, La Martinique, +/-2016)

Ahem, maybe not the ideal start, as this baby's a very expensive super-premium cuvee. But how would we know, since there's no proper age and no vintage? Colour: deep gold. Nose: yeah well, it's a great, ueber-classic nose. Touches of nail polish, then bananas, pineapples, orange blossom, mangos, ylang-ylang, rosewater, litchis, papayas, liquorice… All this is fragrant and complex. And, ach, sexy. Mouth: I'm not too fond of the arrival, which is rather too oaky/varnishy for me. Ginger and cinnamon, bitter tea… It's as if some super-old rum that went way over the hill was added to the vatting. Frankly, I'm not convinced, I've tried many more vibrant Trois Rivières. Finish: long, drying, oaky. Comments: rather stunning nose, but a palate that's too oaky for me. Not that we have never seen that happening in whisky, mind you, but poor princess!

SGP:471 - 72 points.

HSE 'Grande Réserve XO' (43%, OB, La Martinique, agricole, +/-2016)

Said to be a vatting of six to eight years old rum, to which a little 1960 has been added. My year, imagine. In any case, this is called an 'extra-vieux'. Talking 'bout the rum, eh. Colour: deep gold. Nose: caramel, honey, tropical liqueurs, tropical jams, and a little plasticine. Plasticine always works in this context. And one can really feel the 1960, very vividly. Of course I'm joking. Nice whiffs of broken branches and moss. Mouth: quite a lot of coconut, which a little frightening, but things settle down, with more vanilla, herbal teas, and light molasses. Very good and very fair… But all this coconut? Too much young US oak? Finish: medium, with an added saltiness, which brings us back to agricoleness. Comments: it's a very different kind of oakiness, this time much 'newer', but I'm not totally convinced either. Feels a little engineered.

SGP:561 - 77 points.

La Mauny 'Héritage 1749' (40%, OB, La Martinique, agricole, +/-2016)

We're at the other end of the spectrum, this is a simple 'ambré', so some cheap and very young rhum agricole. Oh and as with any contemporary booze, whenever I hear the word 'heritage', I'm taking out my gun. Oh and even worse, it's a Port finish. Courage, serge, courage… Colour: gold. Nose: hello? Crushed overripe fruits (plums), old rusty tin box, caramel… In truth it's not that bad, it's just no nosing rum. IMHO, as we used to say when the Web was free. Mouth: wait, this ain't bad. Earthy and slightly brine-y, with some nice cane-iness and a tiny-wee bit of garage-y funk. Perhaps a little quince jelly, which can't be bad. Finish: medium, a little indefinite. Mentholy earth and cane juice. Comments: some good - and cheaper – whites should be more pleasing, but this is fair and loyal.

SGP:561 - 75 points.

Héritiers Madkaud 'VSOP Cuvée Castelmore' (40%, OB, La Martinique, agricole, +/-2016)

A very old brand that recently resurfaced, and that's most probably some Saint-James juice behind another label. Perhaps some Bally? Their 3 yo was a hit at WF Towers, so you never know… Colour: gold. Nose: easy, discreet, rather un-Bally if you ask me. Some chocolate, acacia honey, cane syrup… Nah it's very light rum, unless I'm tired (who's tired? Not me!) Some nice earthy touches, though… Mouth: ah, this is pretty nice. Some earthy and rooty notes, and indeed it hints at Bally's young ones, plus notes of liquorice and orangey ginger. Lacks oomph for sure, but the core is there. Finish: medium, earthy, rooty. This, I like. Comments: not some rhum to nose, but I do enjoy the wild minerality on the palate. Could we have some at 60% vol.?

SGP:462 - 79 points.

Still no 80+, this is becoming embarrassing. Some indies may be of some help…

Dillon 13 yo 2002/2015 (44%, Compagnie des Indes, La Martinique, agricole, cask #MA56, 298 bottles)

First aged on location for a few years, this cask was then exported to Europe and benefited from some additional rest in Dickensian climates. But Dillon? What is Dillon? Well, in France it's rather a supermarket brand that belongs to La Martiniquaise (think Glen Moray). Nothing to do, I believe, with Haut-Brion's Clarence Dillon. Colour: white wine. Nose: nature! Some fresh, clean, slightly shy distillate, rather grassy than fruity, with hints of natural rubber and, there, plasticine. Behind all that, some coastal whiffs, seaweed, samphires… But all that remains very shy. Let us see… Mouth: well well well, this is very nice. Very well done Compagnie! It's not a sexy rhum at all, and it's even kind of uninteresting, but it's totally close to the distillate, with some sugar cane and some bananas, with a light plasticine-y layer. Very nice notes of white fruits and shy herbs, hay, even straw… You do feel the canes. Finish: medium, grassy, cane-y, slightly austere. Totally natural indeed. Comments: not a star at all, and frankly, you don't need this in your bar, but should you want to taste this style totally natural agricole without any 'fiddling', this is for you. For the sake of research.

SGP:351 - 81 points.

Check the index of all rums I've tasted so far

Today:

BRAZILIAN JAZZ

. Performer: John Tropea. Track: Deodato's Super Strut.

Please

visit

his

website and buy

his

music

...