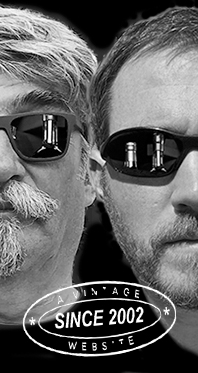 Home
Thousands of tastings,
all the music,
all the rambligs
and all the fun
(hopefully!)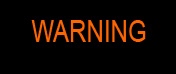 Whiskyfun.com
Guaranteed ad-free
copyright 2002-2017



Blends of stuff, taken at random. What we used to call bastard whiskies in the olden days, before political correctness started to rule (a part of) the Web…

Leomhann 28 yo 1989/2017 (51.8%, Murray McDavid, for Glen Fahrn, blended malt, bourbon barrel, 136 bottles)

Glen Fahrn, cool Swiss people, very passionate about anything boozy. Or the art of doing things seriously without taking everything too seriously, which usually leads to high successes. Now as for what Leomhann means, don't ask… Colour: straw. Nose: fresh and Cuban! Going towards Havana Club, but indeed with much more depth and complexity, in this case many apples and all the pastries made thereof, worldwide. Also light honeys, apple pies, agave syrup, and some kind of sweetened porridge. Oh hell, porridge with a lot of sweet whisky inside. With water: sunflower oil and fresh pasta. Perhaps crushed piñon nuts, as they say in Switzerland. Mouth (neat): bright and very fresh! Cider apples and pink grapefruits, then kiwis and oranges. Herbs and flowers in the background, elderberry flowers, mullein… Top notch bright and complex old malt, of noble origins, as they used to say in neck booklets. With water: some mint coming through. Finish: medium, complex, rather herbal. Some raw pears and more elderberry syrup. Comments: psst, I've heard this was actually Warhead aka teaspooned Glenfiddich. Seriously!

SGP:451 - 87 points.

Blended Malt Whisky 'Very Old' (45.4%, Whisky-Fässle, blended malt, sherry butt, 2017)

No pictures of this one yet (at time of editing) , but I would bet there's a duck, so I've put a duck. Colour: full gold. Nose: very nice, slightly shoe-polishy and petroly, then tea-ish and branche-y, with whiffs of earthy pu-her tea and walnuts. This is very fine, it's as if there were drops of Talisker inside (BTW, a nice Talisker session soon on WF). Mouth: bitter citrus and some leathery/tobacco-ish notes. I'm a fan, this is not unlike some old White Horse blends, seriously. Good I'll say it, this is quite superb. Some walnuts. Finish: long, earthy, and walnutty. What more could the people want? A salty touch and oranges in the back of the back. Comments: sure you may drop ages and origins, when the end result is like this.

SGP:453 - 88 points.

Blended Malt 'XO' (44.9%, The Whisky Agency for Maltstock, sherry, 2016)

Colour: deep gold. Nose: totally not dissimilar, as they would say in the White House. A tad more herbal, a notch less petroly. Perhaps. Maybe a little more bacon as well? Mouth: indeed, we're extremely close. To tell you the truth, I cannot find any significant differences. Perhaps wee touches of Jerusalem artichokes? Aperol? Campari? Finish: same. Comments: our German friends are onto something here. Forget about the fact that you know just nothing about these babies, and focus on the spirit for once!

SGP:453 - 88 points.

A last one. Four bastards are enough.

Peat 10 yo (46%, Malts of Scotland, blended malt, +/-2016)

Some kind of German Big Peat, if you will. A tricky venture, young peaters can get dull when they lose focus, in my humble experience. Colour: gold. Nose: we're sitting between Laphroaig 10 and Talisker 10, if you see what I mean. A little bacon, clams, tarry ropes, hessian, and seawater. Elementary, my dear Watson. Mouth: easy peat, with good rootiness, salty smoke, and kippery lemons. A little syrup. Balance is achieved, pleasure is found, and we may move on. Finish: medium, same. Green apples. Easy, clean, well-composed softish full-peater. Comments: in the same territories as young Caol Ilas, relatively soft. Not mindboggling, but I guess that was the whole point.

SGP:446 - 84 points.