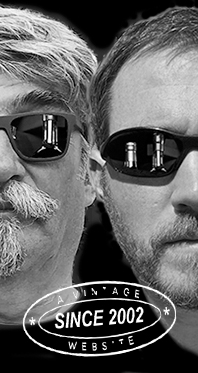 Home
Thousands of tastings,
all the music,
all the rambligs
and all the fun
(hopefully!)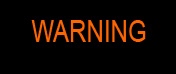 Whiskyfun.com
Guaranteed ad-free
copyright 2002-2017



Middle-aged Bruichladdich

I like Bruichladdich when it's between 20 and 30 years of age. Unless when heavily sherried or drowned in heavy wine, they usually remain rather refreshing and 'lightly' fruity. Let's find a few examples…

Bruichladdich 23 yo 1992/2016 (46%, Signatory Vintage, Un-Chillfiltered Collection, hogsheads, casks #3081 + 3097)

Remember, a vatting of two or three casks can get much more complex than a single cask. Colour: straw. Nose: so very Bruichladdich! Wonderful yellow and even green melons, lemons, a little dill, a few sticks of celery, and that famous 'Atlantic freshness' that's often seen in the brochures and ads. And on location, of course. A little damp chalk as well. Like these high-definition bottlings. Mouth: someone invented the word 'zesty' for these Laddies. Sure it's a little sharp and acrid, and perhaps a little too 'green', but these green apples and lemons work very well. The green melons too, all this is certainly 'green'. And no vanilla in the way, which is cool. Finish: long, mega-chiselled. You just drank a glass of limejuice. Comments: I know not everyone enjoys these sharp ones, but I do. I also believe they did well to reduce it, some similar Laddies at cask strength have been hot and difficult. Even when you add water yourself, never the same.

SGP:661 - 88 points.

Bruichladdich 25 yo 1991/2017 (48.2%, Cadenhead, Wine Cask, 192 bottles)

From the funny range ;-). This time it's been refill Burgundy – perhaps not red according to the colour – for 6 years. So, rather double-maturation than finishing. Colour: straw (hey!) Nose: right, the cask was 'very refill' and guess what, we shan't complain about that. In fact, we're extremely close to SigV's, with just an added layer of fresh oak. That would be French oak in this context. Lovely grassy and lemony freshness, very Bruichladdich again. Mouth: yes indeed, extremely close. I may detect oranges in this one, which weren't in the SigV, and a very faint paraffiny side. But it's also a little more mineral. Finish: long, fresh, acidic, extremely clean. Some green pepper and a touch of salt. Pure lemon juice in the aftertaste, perhaps an orange drop. Comments: lovely lovely batches. If you like them pure, fresh and clean…

SGP:661 - 88 points.

Let's try to find a worthy opponent (as far as styles are concerned…)

Bruichladdich 24 yo 1992/2016 'Black Art 5.1' (48.4%, OB, 12000 bottles)

Some 'premium wine casks' have been in use here, probably for finishing and not full-maturing. Let's check this learned concoction… Colour: orange wine. Some red wine has been used. Nose: never been a fan of this popular series, because I'm not too fond of clear winey notes in my whisky. Some earth, old wine cellar, cassis buds, raspberries, strawberry-flavoured butter cream, peonies, liquorice roots… The mushrooms are nice, and actually all aromas are nice when taken separately, but the combo doesn't quite click for me. Mouth: really not my thing. In theory, it's good, but cassis, raspberries and green pepper don't tango too well in whisky. Just an opinion! Blood oranges, ginger, pepper. Finish: rather long, leafy. More green peppercorn and raspberries, and a feeling of Cahors. Comments: I don't think it's that bad, really, I'm just not into this style. I know, I'm really pressing that point. Love the young clean OBs ten times better.

SGP:651 - 79 points.

Bruichladdich 23 yo 1992/2016 (55.4%, The Single Malts of Scotland, hogshead, cask #3839, 237 bottles)

Colour: straw. Nose: a bit fatter than the first ones, and yet it's no fat whisky, with a little more vanilla and rather less tart fruits. For example, the melons aren't green, they're orange. Having said that, the background remains similar, with lemons, some chalk, and a little dill. With water: cut grass, a little sea air, damp hessian. Mouth (neat): really much to my liking again. A fresh bright fruitiness, and then rather more aromatic herbs, rosemary, sage, even coriander. I guess this cask was fresher. Golden delicious. With water: mandarins! Love mandarins. Finish: long, with a little more syrup, preserved fruits, verbena, angelica… Very perfect finish. Comments: I was about to go for 87 but the perfect finish raised my mark. Three 88s today, that's pleasing me.

SGP:651 - 88 points.