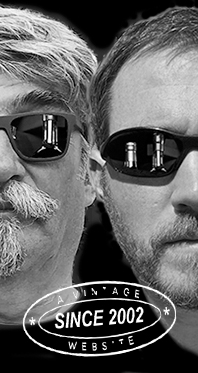 Home
Thousands of tastings,
all the music,
all the rambligs
and all the fun
(hopefully!)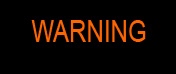 Whiskyfun.com
Guaranteed ad-free
copyright 2002-2017



More blends without any malt

That would be grain whisky. In other words, high-column neutral distillate plus 'wood'. Indeed, in the case of grain, the wood makes the whisky, or so I've been told… Let's have a few new(ish) ones, randomly, while remembering that by and large, I am NOT a fan of grain whisky. So, with a few minor preemptive apologies, here we go…

Port Dundas 12 yo 2004/2017 (48.4%, Douglas Laing, Old Particular)

This baby was just bottled. Twelve years old grain whisky, not much hope to be had at WF Towers. Colour: white wine. Nose: hellllo? Anybody in there? Nothing, perhaps just a little light vanilla-ed sweet alcohol, Bacardi-style (talking about their rums). Hello? Mouth: no no no no no no no… This is empty spirit, this has nothing inside, and we've known vodkas that were more to our liking. Finish: none. Comments: Douglas Laing, I absolutely adore what you're doing, your malts are terrific, your blended malts are smart and great and excellent, and full of humour and spirit at that, but these young single grains? They're the Kenny Gs or the Leroy Newmans of whisky if you ask me. I know blends are down, but under a funny label, I'm sure you could make better use of these very silent spirits. I know, who am I, etc… Now, the official Port Dundasses from two or three years ago were even worse, I agree…

SGP:420 - 65 points.

Invergordon 30 yo (55%, Douglas Laing, Old Particular)

This is a brand new one, we've haven't got much data yet, I'm afraid (at time of writing). But for the sake of science… Colour: gold. Nose: why Invergordon's always a little better, I don't know. Vanilla, pencil shavings, butterscotch, sawdust. There. With water: more of all that. Sweet wood and sawdust, plus sweet maize and Kellogg's worst. I mean best. Mouth (neat): it's okay, sweet, maize-y, with some bubblegum, Starbucks' café latte (I know, I know, apologies) and popcorn. With water: it would go down. More café latte, cappuccino, caramel, shortbread, vanilla… Finish: short, and very Starbucky (apologies again). Comments: it's fair, it's fair, but good sherry casks are always better in my opinion. Innocuous whisky for in-laws, I'd say.

SGP:430 - 72 points.

Okay, let's change country…

Bain's Cape Mountain Whisky (40%, OB, South Africa, single grain, +/-2017)

This was rather good when I first tried it back in 2013 (WF 75) but that one was clocking at 43% vol. while this is only 40. Colour: pale gold. Nose: extremely light, with vanilla and croissants at first nosing, then more unusual aromas, such as broom and hazelnut cream. Very light nonetheless. Wood glue. Mouth: very easy, nutty, almost Nutella-y, with some vanilla over a very light body. Very thin, but not repulsive. Finish: short, sweet, caramely, rather on cakes. Akin to some very light bourbons (no, no names!) Comments: goes unnoticed, but that's already a great achievement. Not a proper sipper, for sure, but on a lot of ice, that should kind of work.

SGP:320 - 68 points.

Aren't we struggling a bit?...

Cambus 25 yo 1991/2017 (57.4%, Dram Fool, sherry butt) No pictures at time of writing, I'm afraid. Colour: pale white wine. Nose: Haribos and nail polish remover, plus something acetic that reminds me of… Hampden. No, really. With water: fermenting vegetables, manure, dead animals… Mouth (neat): kind of good, but whacky and weird. Rotting turnips and kiwis, sour butter, mad white Beaujolais… What? What's sure is that this butt hasn't seen any sherry since, say 1920? With water: whaaaaat? Finish: medium, on plastic and more rotting vegetables. Sawdust and carrots, perhaps. Comments: I don't know what to say, except that this is rather humorous whisky. Bottling a good joke, how smart is that? SGP:330 - 50 points.

Carsebridge 52 yo 1964/2017 (40.8%, Dram Fool)

Colour: gold. Nose: there, this is much better. Classic cappuccino and tropical fruits at first, then aged pina colada, coconut oil, then wild strawberries, wild raspberries, and I have to say that all that is rather subtle and sublime! Cranberry ice cream, perhaps? Mouth: hesitates for a few seconds, and gets then wholly pina-colada-ish, never too oaky, unexpectedly fresh and clean, and very delicately fruity. Wild strawberries again, that is sublime indeed. The whole remains slightly fragile, but it would never get off the road. An old Ferrari, in other words. Finish: unexpectedly long, and very tropical, with more coconut water, very soft pineapple juice, and probably a little papaya juice. Comments: a lady whisky that stood the test of time. One of the Helen Mirrens of whisky. Perhaps.

SGP:530 - 88 points.

Dumbarton 30 yo 1987/2017 (52.1%, Single Cask Collection)

All right, let's remember that Dumbarton was a huge whisky plant, with gigantic column stills… Colour: white wine. Nose: glue and fruit jellies, plus 'industrial' chocolate. Mars bars, if you like. Touches of tropical fruits, guavas, papayas… But all that is very discreet. With water: no, water kind of kills it. Old plastics. Mouth (neat): nah, it's rather good, it's got more punch than others, and it's got oranges. You can't beat oranges in whisky, even in poor grain whiskies. With water: a few saltier tones, I don't quite know where those are coming from. From the cask's previous content? Finish: short, a tad flabby. Remember, this is grain whisky. Comments: not an easy session. Let's put an end to this madness.

SGP:530 - 75 points.