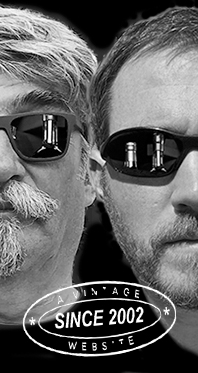 Home
Thousands of tastings,
all the music,
all the rambligs
and all the fun
(hopefully!)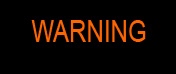 Whiskyfun.com
Guaranteed ad-free
copyright 2002-2017



More great old undisclosed Speysiders

There are more of them, those Ballindallochs, Whiskies That Cannot Be Named, Very Old Speysides, Speyside Regions, and other Secret Seysides. They are often said to stem from that famous family-owned independent Speyside distillery starting with a G, while they're also sometimes blended malts, so let's have a few again, sorted by ascending strengths…

Speyside 'Very Old Selection' (45.8%, Sansibar, Dutch Whisky Association, selected by Peter Van Vliet, blended malt, butt, 187 bottles, 2016)

No age, no vintage, no distillery… Just a region and a trustworthy provenance. Colour: full gold. Nose: starts very malty and grassy, pretty austere, with even a little rubber, also fresh hazelnuts and almonds. Goes on with more 'engine-y' notes, damps chalk, brake fluid, Bakelite… All that is very nice, it's not one of those rich and very honeyed/raisiny ones at all. More fresh walnuts, cut apples, and more barley after five minutes... Mouth: really malty again, with also some olive oil, grape pips oil, green coffee beans, bitter oranges… It's only after around three minutes that more fruity sweetness emerges, around marmalade and sweet curry, green plums, and a feeling of dried beef. Jerky or bresaola? You decide. Finish: rather long, and pretty grassy and herbal. Propolis, cinnamon, leather, menthol… A curious trace of peat in the aftertaste. Comments: a little funky and yet austere at times, and it needs your time indeed, but then it'll deliver. Worth repeated tastings, as they say.

SGP:471 - 87 points.

Speyside Finest Whisky 1975/2016 (46.9%, Beacon Spirits)

We've tried many from these batches, and many have been just superb. Colour: light gold. Nose: a wee touch of artichoke and plasticine at very first sniffings, and then it would just unfold on many many fruity and herbal notes, all rather beautiful. Malt, steamed rice (which is close), then honey cake, stewed tropical fruits (bananas first, then wacky guavas), golden raisins, and more and more wax polish. And myriads of tinier touches. Mouth: exceptionally honeyed, perhaps a tad spritzig for a few seconds (Schweppes), then we have oranges kept in spicy oak, cigarette tobacco, and tiny camphory/leafy touches. A tiny wee touch of chilli, perhaps, or even horseradish. You couldn't fall asleep while sipping this. Finish: long, with a perfect balance between the tart fruits and a green spicy bitterness. Comments: perfect, one could spend a whole evening with a glass of this in the hands. Who said a bottle?

SGP:561 - 91 points.

Old Speyside 1973/2016 (47.8%, Eiling Lim, 118 bottles) I think the 1973s are less common than the 1975s. Colour: gold. Nose: some kind of walnut cake covered with grappa-flavoured icing sugar and full of honeydew and bits of orange zests. More 'natural' barley-y notes after that, wash, earth, perhaps even mashed turnips, all that being just perfect. Perhaps a drop of Japanese Bulldog sauce (new on Whiskyfun! ;-). I think it is an exceptional nose. Mouth: typical early 1970s Speysider, quite in the vein of all those 1972 Caperdonichs, or 1970 Glen Grants or Benriachs… Stewed orchard fruits covered with honey and many soft spices from the oak. Some propolis as well, again. I know some of you do not know what propolis is, well it's something that the bees make out of wax and various resins that they gather from some trees. Highly antiseptic. Excuse me? Yeah, just like old whisky. Finish: medium, perfect. Waxy honey and softly spiced fruits. Some kind of Thai dish? A little green pepper in the aftertaste. Comments: high category, as expected. Hope we'll see more of these in 2017 (and 2018, 2019, 2020…)

SGP:561 - 91 points.

Perhaps one from a few years ago, and we're done…

Speyside Region 41 yo 1969/2010 (54.3%, The Whisky Agency, The Perfect Dram, bourbon hogshead, 195 bottles)

Yes I know I should have tried this baby much earlier, but we're doing what we can! Colour: gold. Nose: this one's earthy and more mentholy. In a way, it's from a different age of whiskydom. Some balms, camphor, iris, hyacinth, freesia… Indeed it's very floral! Also pollen and nectar, which is connected of course, and a little mead (same comment). And ale. With water: wonderful old wood, old books, thyme tea, 'good mud'… That's perfect. Mouth (neat): bigger than the others, and that's probably not only the higher strength. More oranges and grapefruits, our beloved kumquats (did you know hey have banned them in the Netherlands?), thin mints, lemongrass, and yet again, propolis. Propolis often comes with very old wood. Grassy-ish honeydew. With water: very ale-y, almost hoppy, with more honey again, orange cake, kugelhopf dough… You cannot be against that. Brilliant old whisky. Finish: medium, with a magnificent mentholy and lemony side. If you ever mention mojitos, I'll kill you (just a tribute to Richard Paterson, for no particular reason). Comments: we're flying very high again

SGP:561 - 92 points.