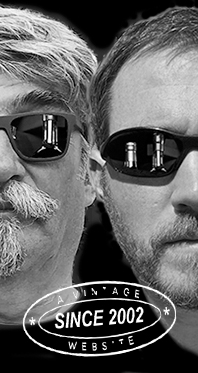 Home
Thousands of tastings,
all the music,
all the rambligs
and all the fun
(hopefully!)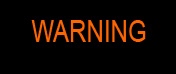 Whiskyfun.com
Guaranteed ad-free
copyright 2002-2017



It's that there's never been so many great rums around, since all, well I mean almost all whisky bottlers are starting to issue rums. It's true that between a 6 yo Glenallachie and a 1990 Hampden, I know which pony I'd ride…

Please remember

that my assessment of any spirits is only a strictly personal opinion and is done from the

point of view of a malt whisky enthusiast

who usually prefers distillate-driven spirits, and dislikes anything doctored, aromatised, hybridised, or tampered with, thank you – and peace!

Neisson 1997/2017 (44.1%, OB, Martinique, agricole, joint bottling for Velier and La Maison du Whisky)

When they say 'joint bottling', that doesn't mean that they were smoking spliffs while selecting the casks, eh! (that was lower than low, S.) Colour: amber. Nose: in all bottlings by Neisson, there's this unusual combination of oaky softness, with firmer glue/phenols/bananas notes. Totally the case here, and this chocolate is magnificent, and so are the dates, gingerbread, fig cake, speculoos, pine sap, myrtle liqueur, pipe tobacco, Havana cigars, dried porcinis, and bicycle inner tubes. A perfect tyre sealer, this. Mouth: no seriously, this is superb. We're a bit geared towards bourbonness at times, but other than that, there are these cigars, the flower jams, zucchini flowers, elderberries, bananas, old Italian ham (Parma that got a bit sweet), sage, chervil, chicken soup, hashish (yes), orange blossom water, resins… You got it, its really very complex. Finish: medium, and maybe a tad fragile, but this tobacco/flowers/saps/sultanas combo just works a treat. Comments: there's even an old-Cognac quality to this very complex beauty.

SGP:562 - 90 points.

Hampden 16 yo 2000/2017 (51%, Silver Seal, Jamaica, cask #32, 229 bottles)

All right, we've had some super-extreme Hampdens within the last weeks that had been a little difficult. Not that I usually prefer Glenkinchie, but a little sanity from time to time cannot do any harm, can it? Colour: white wine. Nose: a semi-civilised Hampden, that's what this is. Magic and olives, brine, vegetal glue, wandering throughout Ikea's main warehouse, diesel oil, and pine needles. With water: a little sawdust and oak shavings, but also some unexpected sea air, and fresh cultivated mushrooms, what we call 'champignons de Paris'. Mouth (neat): a fruitier Hampden. All the phenoly/varnishy flavours are well there, but there are also rotting bananas and some kind of liquorice and wine sauce. Hampden playing Chopin rather than Wagner. With water: softer, easier, but not void of any Jamaicanness. Finish: rather long, well balanced, on green liquorice and pineapple flambéed. Comments: all very good, this is rather Hampden for well-mannered drinkers. Would that be us? Not too sure…

SGP:652 - 87 points.

Nine Leaves 3 yo 2014/2017 'Encrypted' (64.8%, Velier, 70th Anniversary, Japan, cask #3)

I love the idea behind Japan's Nine Leaves, but I've been pretty unlucky with their makes so far. What the hell, let's persevere! Colour: full gold. Nose: starts lactic and chocolaty, gets then very fermentary, with some dough and then some cocoa powder. Sour mash, turnips in mole sauce (right), artichokes. A bit whacky so far, but there is some soul in it. Not for the thirsty masses, I suppose… With water: sawdust, vanillin, cocoa powder, and tangerines. Tangerines are much nicer, obviously. Mouth (neat): heavy gingery oak, plus barbecued Seville oranges, plus turmeric, plus cloves, plus all kinds of snuff. With water: ginger and sweeter mustard. Bitter oranges. Finish: long, very gingery. Comments: I think I get the idea, but it's too intellectual for me. And way too wood-driven. La prego di accettare le mie scuse, shitsureishimashita!

SGP:341 - 70 points.

Quick, let's make amends…

St. Lucia 7 yo 2010/2017 (58.6%, Velier, 70th Anniversary, Sainte-Lucie, cask #734-0908-JD2)

I've been told this was some harder, stronger St. Lucia, meaning with much higher esters. Let's see… Colour: gold. Nose: well well well, this seems to be a crossbreed between the most extreme Jamaicans and the most authentic and freshest French agricoles. Actually, this nose is splendid, full of lemon rinds, olive brine, seawater, and lemongrass. As I said, splendid. With water: no oak that gets in your way, rather smoky lemons. Mouth (neat): yeah, very good, for sure. Salty liquorice, salty lemons, salty seawater (are you kidding, S.?) With water: no further developments, apart from a few small berries, redcurrants, sorb (perhaps)… Finish: medium, rather on cedar and sandalwood. Some chocolate in the aftertaste. Comments: it's not a very potent distillate, but I think they made the most of it. So, very well done.

SGP:462 - 86 points.

A proper malternative session without any Caroni wouldn't be a proper malternative session…

Caroni 23 yo 1994/2017 (59%, Velier, Trinidad, Guyana stock)

This wee baby was first aged in Trinidad for 14 years, then at D.D.L.'s in Guyana. Just hope the good Guyanans didn't surreptitiously add any sugary juice while the cask was there. Most probably not! Colour: amber. Nose: there is some oak for sure, black chocolate, maduro cigars, earthy black teas, some mint in the background, artichokes, Jägermeister, a pack of menthol cigarettes… With water: lovely, really. Peonies, wallflowers, tamarind jam… Mouth (neat): well, it's rather heavily extractive, we're actually touching the limits here. Dried black olives, crunching pine needles, drinking walnut stain, eating burnt gingerbread… There's a dry bitterness to this, not sure it's for just anyone. With water: gets a little too drying, frankly. Too extreme for me. Finish: long, drying, oaky, chocolaty, minty, full of cinnamon… Comments: I fully understand the romanticism behind extended tropical aging, but let's be honest, there are limits to oak extraction, and as I'm rather a lover of distillate-driven spirit, I have the impression that anything that would go beyond fifteen (okay, twenty) years in the tropics, and unless carefully monitored (see the Neisson we had), could simply become too oaky. So I like this bomb, but I know some excellent folks do enjoy this profile much more, so who am I…

SGP:272 - 80 points.

I have to say I'm a bit surprised, so let us insist just a wee bit…

Caroni 23 yo 1994/2017 (57.18%, Velier, Trinidad, Guyana stock)

Colour: amber. Nose: similar of course, but with more juicy fruits, blood oranges, pink bananas, these small pineapples that they have in Cuba… I'm also finding more menthol, camphor, eucalyptus… It's an other direction that oak may take, one that I tend to like better. With water: lovely, chestnut purée, mango chutney, a pack of thin mints… Mouth (neat): it's big, it's oaky, but indeed I like it much, much better. Some kind of mentholy orange marmalade, fir honey, heavy liquorice, Corsican myrtle liqueur, Italian porcini powder, tar, crème de menthe… Long story short, yes! With water: no over-dryiness this time, only quite some black tea and tobacco. Our friends the oranges are singing loud and clear in the background, that's really cool. Finish: long, rather bright given all this oak, and really very jammy. Less cinnamon this time, that's cool. Not that I don't like cinnamon, but when there is too much of it, especially in a finish, that's not to my liking. Comments: much less drying oak and presto, ten more points. A rather perfect old Caroni that managed to keep all the heavy oak under control. Phew!

SGP:562 - 90 points.