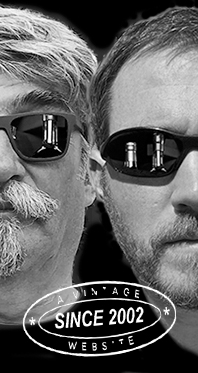 Home
Thousands of tastings,
all the music,
all the rambligs
and all the fun
(hopefully!)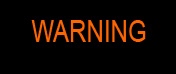 Whiskyfun.com
Guaranteed ad-free
copyright 2002-2017



More of those old Speysiders de la muerte

You know them, no names, fabulous whiskies, fair(ish) prices, must buys. One of the greatest parcels of casks ever, he's very smart he who decided to buy it a few years back.

Speyside Region 43 yo 1973/2017 (46.5%, Liquid Treasures, sherry butt, cask #9)

Colour: pale gold. Nose: honeydew, that's all I'll say. Okay, propolis, fir sap, pollen, sage, oregano, tangerines, oranges, honeycomb… All that can only come with time. I think this nose is sublime. Mouth: should anyone bottle this in a Lalique decanter and with artefacts that would make any Chinese housemaid cry, the price would lie north of £5,000. And it would be worth it. Waxy oranges and the most precious Wulongs and Assams. Finish: the most perfect, the rarest, the most sublime honeyed oranges. Comments: is there more of those casks? Frankly, they've stunned all serious whisky tasters – not saying we're one of them, eh.

SGP:551 - 92 points.

Speyside 44 yo 1973/2017 (52.2%, The Nectar of The Daily Drams)

Have you noticed that these very honourable Belgian bottlers were located in Zolder? Indeed, anyone into car racing will know what Zolder means to us, but is this another racing whisky? Colour: gold. Nose: the only problem is that you know that it's gonna be great. In this case, we're having anything from a beehive, plus myriads of tiny herbs and fruits, the list would be too long. I'm thinking sorb, elderberry, holly… With water: 'opening a beehive around August 15.' Mouth (neat): it's got punch, and it's got subtler flavours, around dried pears, raisins, and Szechuan pepper. Rather more spicy oak than in other 40-something undisclosed Speysiders from Ballinda… you know, but that works. A treat. With water: isn't it amazing than citrus fruits would retaliate? Finish: long, nectary, waxy, honeyed, cidery. Comments: it's actually pretty different from the Liquid Treasure, but we're flying (almost) as high.

SGP:451 - 91 points.

Three 90+ in a row, that would have style…

Speyside 44 yo 1973/2017 (51.6%, Antique Lions of Spirits, sherry, 372 bottles)

Great series by great friends, but as always, we'll remain impartial. If you've got the slightest doubt about that, you come tell me… Colour: gold. Nose: the finest custard mingled with all preserved fruits of the creation and with several kinds of honeys. I'm afraid there are too many to mention. Sublime nose again, with something Chinese. Very old Baiju? With water: dried figs! Big ones, small ones, medium ones… I just love figs. Mouth (neat): it's the punch and the oomph, the character of it all, that are remarkable here. Not a retired old malt whisky at all, and I'll add that I simply adore these honeys, resins, and dried fruits that keep assaulting your taste buds like Alexander the Great did with Saladin (the equally great). Quinces are particularly noticeable. With water: and figs again! Finish: rather long, perfect, full of figs, and honeys, and perhaps a little fudge. Fudge? Comments: admirable whisky, in French you would say it's got skank, but I'm pretty sure that doesn't work in pre-Brexit English.

SGP:551 - 92 points.