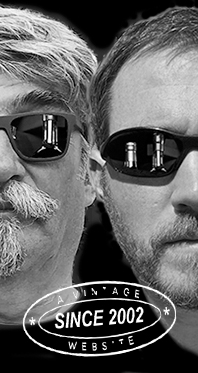 Home
Thousands of tastings,
all the music,
all the rambligs
and all the fun
(hopefully!)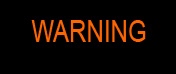 Whiskyfun.com
Guaranteed ad-free
copyright 2002-2017



Undisclosed single malts, vatted ones, blended whiskies, all those things that haven't got any distillery names, and sometimes not even an age statement. And yet, some can be excellent, and there are more and more of them! No I'm not trying to make a point… Are you ready? And shall we do this randomly?

Johnnie Walker 'Island Green' (43%, OB, blended malt, travel retail, 2016)

This baby's supposed to be a more 'islandish' variation of Johnnie Walker Green Label, but it hasn't got any age statement. So, not a 15. It's aid to contain Caol Ila and Clynelish, having said that, not bad news. Colour: gold. Nose: Caol Ila drives this baby on the nose, with ashes, mud, raw barley, porridge, and indeed peat smoke. You smell a working malting plant, and seriously, we're at Port Ellen Maltings. Why buy a ticket to Islay? Mouth: a bit more on the fruity and lighter side, but even if we all know that the peaters will dominate any blend, it looks like there's at least 1/3 Caol Ila (or perhaps Talisker?) Very nice salty/smoky style, fresh, with some lemon, peated malt, and cider apples. It's only after ten minutes that Glenkinchie's peeping around the door and… I'm joking, Glenkinchie's just a filler in this case. Finish: medium, smoky, rather soft, with only the lightest touch of vanilla and coconut (new or rejuvenated wood). Comments: I find it very good and at times, it's sending echoes of old White Horse, just with a lighter body.

SGP:445 - 84 points.

Old St Andrews 10 yo 'Twilight' (40%, Old St Andrews, blended malt, +/-2017)

A bottled shaped as a golf ball - and Twilight? A hidden message? This unusual brand (and company) that piggybacks anything golf stems from Tomatin if I'm not mistaken, but things may have changed. Colour: straw. Nose: raw barley, porridge, oatcakes, overripe apples, pears, bread dough, and repeat. Probably a lot of young naked Speysider in here. Pretty nice nose. Mouth: it's certainly good! Surprisingly good, I'd even add. Oranges, lemons, cereals, more porridge, muesli, apples, and the right amount of cinnamon and nutmeg. Good body, good maltiness. Finish: medium, and pleasantly bready. Comments: the golf ball bottle really looks weird (don't leave some drunken friends alone with golf clubs in your room), but the content is of high order. Very good well-aged barley eau-de-vie.

SGP:441 - 83 points.

Chieftain's Speyside 1973/2015 (57.4%, Ian MacLeod, Chieftain's, single malt, cask #7992, sherry butt, 369 bottles)

Quite possibly another old cask from Ballindalloch, let's see… Colour: red amber. Nose: raw, straight, dry raisiny oloroso at first, then an ever-growing honeyness, with beeswax and, yep, various honeys, as well as ripe apricots and papayas. Well in the beautiful style of the early 1970s (Glenlivet, Glen Grant, Glenfarclas)… With water: the raw barley comes out. Damp bread, earth, humus, garden peat… Some walnuts too. Mouth (neat): very rich and creamy, and in truth, very, and I mean extremely Cognacqy (Cognacky?) Honeyed peaches, golden syrup, ripe mirabelles, and a wee feeling of spicy European oak. Cloves, pepper, artichokes… With water: gets mentholy. Honeydew, fir liqueur, apricot jam… Finish: long, rich, with some camphor and some eucalyptus from the old cask. Comments: could wee come from Ballindalloch. Some impeccable old Speysider, very well done Ian MacLeod.

SGP:561 - 91 points.

Golden Malt 1973/2014 (54.4%, Scottish Independent Distillers Co., for Taiwan, single malt, butt, cask #7989, 249 bottles)

According to the label, the Scottish Independent Distillers Co. was established in 1928. Well, never heard of them, have you? This old Speysider seems to be a sister cask of the previous one. Colour: red amber. Nose: more earth, humus, even manure, and even soy sauce in this one. Walnut wine and damp earth, dried porcinis, old oloroso, bitter chocolate, coffee beans, black tea. There. With water: walnut wine, café-Schnapps, black earth after a rain. Mouth (neat): old Macallan, flavour for flavour. Tense back teas and straight pencil lead, walnuts and pecans, chocolate and coffee, and only the tiniest dollop of marmalade. Wonderful dryness. With water: ah there, jams! Apricot and plums, plus marmalade and black cherry jam. Finish: long, dry, and extremely chocolaty. We're talking really artisan chocolate, not Cadbury or Hershey's. Comments: some heavy sherry monster for diehard chocolate enthusiasts. Very high-level again.

SGP:462 - 90 points.

Glen Castle 20 yo 1996/2017 (54.1%, Glen Castle, Taiwan, Chairman's Selection, Speyside single malt) This is a sherry cask finish. Colour: pale gold. Nose: a rather light, walnutty sherry at first, then full-blown ripe apples and this very faint gassy/malty greasiness that rather screams Glenf*****. Not quite Glenfiddich. Chocolate truffles. With water: pure clean oranges and malted barley, fifty-fifty. Touches of farmyard, and very discreet hints of brewer's yeast. Mouth (neat): a little hot, very malty, with oranges, bread, a touch of ginger, and a saucerful of muesli. With water: it loves water, and could easily swim from, say Aberdeen to Copenhagen. Perfect orange-y maltiness, and hints of hoppy beer. Yup, IPA. Finish: long, very malty, and clean. The usual pepper in the aftertaste. Comments: I think it loves and needs water.

SGP:451 - 87 points.

While we're at it (and in Taiwan)…

Glen Castle 28 yo 1988/2017 (59%, Glen Castle, Taiwan, Chairman's Selection, Speyside single malt)

This one seems to have spent all its life in one single sherry cask. Colour: dark reddish amber. Nose: if this isn't Glen*******, I'll eat my hat and my cat. Walnut cake, baked raisins, prunes, one Mars bar, and a small cigarillo. Nothing to add. With water: perhaps a few pencil shavings, but other than that, you're nosing a bag of fresh coffee straight from Ethiopia (and why not Ethiopia, I'm asking you?) Mouth (neat): love this monster of a cherry-laden sherry monster. Cherries are often to be found in sherried malts, but this one takes the (cherried) biscuit. Of course there are also raisins, some marmalade, cake, roasted nuts, and chocolate. But cherries are kings here. With water: woosh, the cherries are gone, leaving room for some perfect bitter oranges and chocolate-covered raisins. Raisins macerated in rum, naturally. Finish: long, chocolaty and coffeeish, but both raisins and morello cherries aren't far away. Comments: extremely good, reminding me of many an Italian heavily sherried Speysider from the old days. Samaroli, Intertrade/Nadi Fiori… I'm sure you know what and whom I mean.

SGP:651 - 91 points.

Shall we try to do a back flip?...

Chinese Zodiac 7 yo 'Year of the Rat' (58.1%, Just-Whisky, Highland, Chinese Zodiac, bourbon cask) That's good timing, since I'm Chinesely a rat. With just 14 bottles, this is a real micro-bottling. Diageo, aren't you interested? Colour: straw. Nose: hard to pinpoint the distillery. There's some Clynelish but it's a bit too 'offbeat' for Clynelish. Could be Springbank but it's a little light for Springbank. Could be Mortlach but Mortlach's rather ranked as a Speysider. Could be Pulteney but Pulteney's a little lighter. There are echoes of Macduff but Macduff's rather a Speysider too. Too dry for Ben Nevis. Too 'muddy' for Highland Park… Not too sure, really. But it's very nice! With water: perfect clean orange-y barley and apples. Mouth (neat): big clean fruits. I've met some cask strength Glenmorangie that wasn't doped-up with oak that was rather like this. With water: oh very good! Clynelish from a rather un-waxy batch? Seriously, could be Ben Nevis too. Finish: long, on plums, cranberries, and white pepper. Comments: this one reeked of Scotland. I'd have chosen the Scottish Zodiac instead, you know, ale, lager, stout, Drambuie, malt whisky, Irn Bru…

SGP:451 - 86 points.