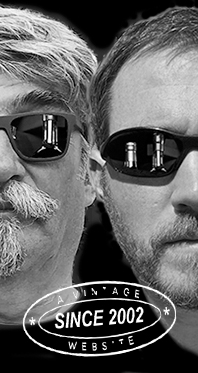 Home
Thousands of tastings,
all the music,
all the rambligs
and all the fun
(hopefully!)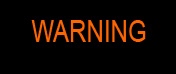 Whiskyfun.com
Guaranteed ad-free
copyright 2002-2017



More whiskies without a face

With nods to Billy Idol and Georges Franju. You know them, undisclosed malts, blended ones, funny names, strange stories, brands… Did I just write 'brands'? There are more and more of them, but as I said last time, many are very good.

Lismore 21 yo 'The Legend' (43%, Lismore, Speyside, single malt, +/-2016)

Some budget malt that's got a good reputation. Not too sure about the 'The Legend' claim, though. This baby usually came with a year of bottling, but it seems that the bottlers have dropped that bit. Colour: gold. Nose: a bright fruitiness and, well, just a large fruit salad, with some light 'breakfast-quality' honey spread all over it. Red apples, fresh pineapples, maple syrup, vanilla. Classic and undisputable, I'd say. Mouth: a little more, say wobbly, less concise and fruity, with notes of ale and yeasty cake. Pear tarte, perhaps, dates, big raisins, sponge cake, malt... Finish: medium long, rather honeyed, with a few grassy elements and a certain Glenlivetness. Not saying this is Glenlivet, of course. Comments: average in the best sense of that word. Easily sippable, fresh, fruity, malty… Oh, the 12 yo was good too.

SGP:541 - 80 points.

Chieftain's Speyside 1997/2015 (57.6%, Ian MacLeod, for Taiwan, first fill sherry butt, cask #5242, 628 bottles)

My god all Scottish bottlers are very busy in Asia these days! Colour: red mahogany. Nose: cedar wood and cigars, then dried beef (jerky) and prunes and big black raisins. Whiffs of truffles and cocoa powder, Spanish ham, oranges… So far, so big, and so nice. The meatiness is a tad unusual. With water: walnut stain and burnt pine cones. A touch of sulphur, rather an asset here. Mouth (neat): rich, chestnutty, caramely, and very marmalade-y. Once again, some salted, rather meaty flavours, mole sauce, thick rancio… It's got an air of Benrinnes, or perhaps Mortlach. Unless that's Dailuaine or Pittyvaich. Well I doubt it's Pittyvaich. With water: thick, orange-y, slightly chalky, with some pumpernickel and other ultra-rich wholegrain breads. Hoppla. Finish: long. I don't think I've ever encountered this much chestnut honey. Tannic chocolaty aftertaste. Comments: in general, you'd think these undisclosed babies are Glenf******es. And yet, this one is thicker. Mysterious…

SGP:462 - 86 points.

Speyside 21 yo 1994/2015 (51.7%, The Whisky Agency, Vive la Vie, for China, sherry butt, cask #166956, 110 bottles)

That's right, a bottling for the People's Republic of China. Love the country, been there many times. I know, who cares. Colour: deep gold. Nose: I have to say it's got a little sulphur (used matches, gun) but that suits it well. Chestnuts and chocolate, walnuts, cigars, menthol, cured ham… I'm sure you know that song. With water: truffles and eggs coming out - that's the sulphur speaking – which doesn't bother me one little bit... Mouth (neat): very good, punchy, on bitter oranges and spicy honey sauce. Some pepper for sure, more cigars, chocolate… With water: gets even more chocolaty and 'dark'. The sulphur keeps singing out. Still not bothered. Finish: long, dry and drying, on cigars and cocoa powder. Comments: totally mole. Where's the chicken?

SGP:361 - 86 points.

House Malt 25 yo 1990/2016 (54.2%, Wilson & Morgan, single Islay malt, sherry wood, cask #55)

Let's see what this can be. Ardbeg? Joking. Colour: dark amber. Nose: no peat, and rather a Bunnahabhainy profile. Plenty of dry nuts (walnuts, macadamia), some oloroso with flying, err, walnuts, a vegetal earthiness, more leather than in Hollywood (you'll have to explain that one S.) and roasted coffee and chocolate beans. It's dark and it's dry – and I enjoy this. With water: barbecued ham. And that's not the neighbours. Mouth (neat): lo-ve-ly! It's unusually spicy, with really a lot of caraway, cloves, cinnamon, nutmeg, cardamom seeds et al., and goes then towards total aniseed-ness. A rare development, not sure I've ever met this style in my humble tastings. With water: some lovely sour touches, raw primitivo (saying that because the distinguished bottlers are Italian), and, watch this, maraschino! (and he's proud of that one…) Finish: long and totally chocolaty. Chocolate from Chocolate's, as we used to say in the 2000s. Comments: you just ate 500g of ultra-raw black chocolate. Congrats.

SGP:272 - 86 points.

Black Snake 'VAT No.11 First Venom' (59.5%, Blackadder, for Taiwan, oloroso, single malt, 433 bottles, 2016)

A single malt but not a single cask. As for the name, I find it rather, well, snaking. But it's the liquid that counts! Colour: gold. Nose: the power of small batches. Candle wax and dried apricots, green honey (fir, honeydew), leather and curry spices, and a rather nutmeggy oak. With water: heavily malted beer. Mouth (neat): oh, eaux-de-vie! Peppered kirsch, cumin spirit, speculoos, juniper berries, artisan oak-aged gin (who isn't making gin these days, except the cleaning lady?) and just green curry powder. A little venomous indeed. With water: always the oak's spices leading the path. Not a total fan of this spicy style. Finish: long, dry, a bit bitter, biting. Green liquorice. Comments: another Black Adder quote for your enjoyment, 'Give the likes of Baldrick the vote and we'll be back to cavorting druids, death by stoning and dung for dinner...' Any resemblance to real persons, living or dead, is purely coincidental..

SGP:371 - 79 points.