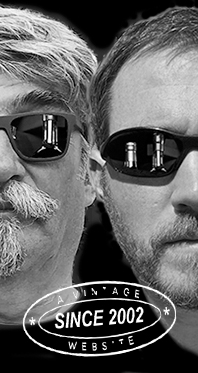 Home
Thousands of tastings,
all the music,
all the rambligs
and all the fun
(hopefully!)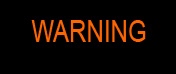 Whiskyfun.com
Guaranteed ad-free
copyright 2002-2017



Mysterious and wacky Glenturret

We've got quite a bag of Glenturret to try, but the malt's not always easy to assess, so I think we'll do this slowly, and only have three of them today.

Glenturret 16 yo 'Fly's 16 Masters Edition' (44%, OB, 1740 bottles, 2016)

Well I tried to understand the story behind this baby, but it's so fuzzy on their website that I gave up. What's more, you can buy a bottle for £95, but if you're a member of their customer club, you have 'the exclusive opportunity to purchase bottles with the following special numbers for £130 each: 10, 20, 30, 40, 50, 60, 70, 80, 90, 100, 5, 8, 16, 18, 21 and 240'. Well, using drugs and alcohol at the same time is never a good idea. Colour: gold. Nose: it's not one of those wacky old Glenturrets, and I find this much cleaner, rounder, and easier. Malt, tobacco, overripe apples, ale, and just a wee touch of wet chalk, a fragment of the past. Mouth: this is good citrusy malt, with a rather nice pie/lemon combo, lemon curd, crystallised oranges, and a wee earthy/tobacco side that keeps it rather characterful. Very pleasant minerality. Finish: medium, lemony, candied, always with this mineral, almost leathery side in the back. Schweppes (which is very Glenturret) and bitter oranges. Comments: the marketing is weird, but the whisky's pretty awesome. Now can I have bottle #1247 for no extra cost?

SGP:462 - 86 points.

Glenturret 28 yo 1987/2016 (44%, Cadenhead, Authentic Collection, bourbon hogshead, 162 bottles)

Colour: white wine. Nose: there, this Glenturretness of old. Rusted iron, chalk and plaster, yogurt (I'm not mentioning baby puke on purpose), manure, fresh concrete, brine, beer… I'm sure you got the picture. Now we've all had some older Glenturrets that have been even more extreme, haven't we. Mouth: this is difficult. On the one side, it's wacky again, some would even say slightly flawed, and on the other side, it's malt whisky unlike any other, with this strange mixture made out of mead, cardboard, yogurt, porridge, chalk, and retsina. Finish: same, for a rather long time. Lemon-scented wax and litres of mead. Comments: these whiskies are extremely hard to score. Kudos to Cadenhead for having bottled a Glenturret that was extremely Glenturrety, as if they were the industry's most trustworthy archivists, in a way. On the other hand… My this was some bizarre malt!

SGP:362 - 75 points

(don't bother, only for the record).

Glenturret 28 yo 1987/2016 (45.9%, Douglas Laing, Old Particular, cask # DL11199, 171 bottles)

Please fasten your seatbelts… Colour: straw. Nose: what's good is that it's much better polished than the CAD, what's less good is that it's lost a part of its wacky individuality. Blue-green tea, lemons and chalk, clay and grapefruits, and in the background, a blend of brake fluid and liquid paraffin. Indeed, it's still got something unusual… Mouth: no, it's well a Glenturret. Orange peel dipped into candle wax, very citric white beer, porridge, damp plaster, plasticine, and even plain plastic. Oh and yogurt. Finish: rather long, with some candied lemon that saves it. Comments: I don't know, I really don't know. I wouldn't say it's feinty old whisky, but it sure is… Old-Glenturrety on the palate.

SGP:462 - 77 points

(don't bother, only for the record).

Well, I know we've said only three, but I need to double-check something… Perhaps was it the 1987 vintage?

Glenturret 29 yo 1986/2016 (50.2%, Signatory Vintage, bourbon hogshead, cask #299, 201 bottles)

Colour: pale gold. Nose: more cask influence, which translates into a richer and rounder style, with some kind of smoked tobacco cake (I said tobacco – I know that would be poisonous), some marmalade, hints of yellow curry or even masala, walnuts, touches of manure… In short, the bizarre distillate's been domesticated here. It's almost as this was ex-refill sherry. With water: the chalky, slightly manure-y side comes out, but that's all very moderate here. Mouth (neat): ah yes! This one's kind of civilised, wonderfully lemony and orange-y, with many grassy spices and, well, herbs. Fennel, caraway… And even a blend of Campari and Aperol. I'm serious. With water: all very good, slightly leathery as it should be, with touches of 'natural' sulphur and more Aperol. No, drop the prosecco, we don't drink that at WF Towers. Finish: long, on marmalades. Sweet and spicy bitters in the aftertaste. Comments: glad to have found this one!

SGP:562 - 87 points.

So, maybe was it the 1987 vintage after all. That may have been Janet Jackson's fault. Or Kenny G's.