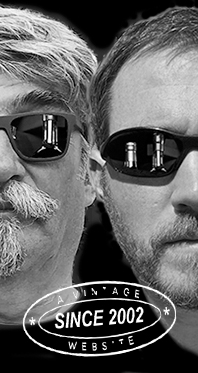 Home
Thousands of tastings,
all the music,
all the rambligs
and all the fun
(hopefully!)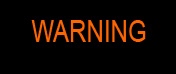 Whiskyfun.com
Guaranteed ad-free
copyright 2002-2017



New Longrow Red and better ones

Yes this is the yearly whacky Longrow session (when reds are involved). For the record, the current standings, Cabernet WF 70, Shiraz WF 78, Port WF 78, Pinot Noir WF 78. There's room for improvement…

Longrow 13 yo 'Red' (51.3%, OB, Malbec, 9000 bottles, 2017)

This baby was finished for around one year and a half in ex-malbec casks (probably seasoned hoggies). Malbecs are usually very tannic (think Cahors), which is very worrisome to me. Argentinian malbec can be quite cheap, around £6-8 a bottle in most supermarkets. Colour: apricot. And here it goes… Nose: concrete, Beaujolais nouveau, mud, manure, crushed raspberries mixed with aspirin tablets, horse dung, blackcurrant buds… I understand why someone would enjoy this, for it's so different, but I just don't. No red wine in my whisky, thank you. With water: I'm completely baffled. Mouth (neat): smoked raspberries? Salted strawberries? Muddy red currants? With water: a little better, as blood oranges are coming out. But red berries plus smoke and salt, no thanks. Finish: quite long, on some kind of smoked fruitcake. Comments: love pretty much everything from Springbank's, just not these whacky Reds. Although I don't find it too bad once quite a lot of water's been added.

SGP:654 - 77 points.

Let's try to find redemption in the old Longrow boxes…

Longrow 12 yo 1998/2011 (52%, OB, exclusive to Dugas, France, Madeira wood, cask #341, 268 bottles)

Colour: pale gold. Nose: I know Madeira and Malbec start the same, but come on, this is way more elegant, Longrowy, and frankly interesting. Smoked mustard, gravel, walnuts, cow stable, horse saddle, chestnuts, hay, sea spray, kelp… I'm sure you get the picture. With water: typical, with a lot of plasticine, new leatherette, and green cigars. Mouth (neat): very brine-y, and mustardy, and smoky. Bags of walnuts, some funny notes of bananas flambéed in the background, drops of lime, and pinches of sea salt that play with your lips. With water: swims extremely well, with more bitter oranges, salty bouillon, and salted butter fudge. This rocks. Finish: long, wonderfully salty, with walnuts and a pinhead of mustard. Say mustard from Meaux. Comments: this is Longrow as I love it. Sure there's the Madeira, and I many have gone even higher without it, but I just love this.

SGP:355 - 90 points.

Longrow 12 yo 2002/2015 (53.1%, Cadenhead, Sherry Cask, 288 bottles) I don't think Cadenhead have to select their Longrows and Springbanks from Excel spreadsheets. Colour: amber. Nose: sublime nutty/mineral sherry, with fumes, smokes, used gunpowder, bitter chocolate, and Cuba's best cigars. Enough written. With water: burnt nuts and bread, used matches, over-barbecued T-bone steak (whatever). Mouth (neat): rich, even thick, full of mustard sauce, walnuts, wine sauce that one's forgotten on the cooking stove, banana jam, and those famous cigars. OMG this is thick! With water: got gentler (are we good or not?) and rather orange-y. Orange liqueur mixed with crushed chalk. Finish: very long, a tad more leathery. Oranges and mustard in the aftertaste, plus some salt, naturally. Comments: heavy, heady, and spectacular. Now it really doesn't go in for subtleties…

SGP:464 - 89 points.

How about a legend, while we're at it?...

Longrow 16 yo 1973 (48%, Samaroli, 240 bottles, +/-1989)

We've tried other 1973s by maestro Samaroli, all were totally legendary. But we've never formally tried this one… Oh and as you probably know, 1973 was 'new' Longrow's very first year. Colour: gold. Nose: okay, here's the recipe. Take a dozen Alka-Seltzers, add to half a litre of proper sparking water. Add crushed chalk and a little clay. Add the juices of one lemon and one lime. Crush two kippers, add. Try to rub a wee bit of new tyre, add. Add two pages of some very old book from grandma's attic (no need to use that bible from the Renaissance that's been in the family since centuries). Stir well, you're done. Mouth: this is where the tropical fruits come out. We're talking mangos, grapefruits, and passion fruits. We've often tried to compare Longrow to other peaters, but this time it's all getting very clear, this is akin to mid-1960s Laphroaig, with this amazing tropical fruitiness. Finish: long, salty, lime-y, chalky, smoky… In short, pretty amazing. Comments: I'm really glad to still have some legendary glories for which we haven't published any tasting notes yet. Mind you, whiskyfun has to remain whiskyfun (yeah right, and what for?) What's sure is that this one is fruitier than the higher strength versions.

SGP:554 - 94 points.