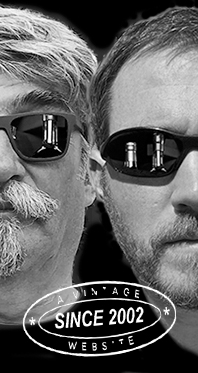 Home
Thousands of tastings,
all the music,
all the rambligs
and all the fun
(hopefully!)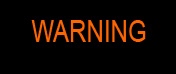 Whiskyfun.com
Guaranteed ad-free
copyright 2002-2017



A rather hot category these days, and while age statements are about to disappear from that category, there's no denying that it's an ideal playing field for any proper whisky blender.

Dalaruan (46%, Lost Distillery Company, Archivist's Selection, blended malt, batch 1/1)

From that funny series that mimics the style of some long-gone distilleries, in this case Campbeltown's Dalaruan, closed 1925. I hope they didn't benchmark some old bottle, because all 'Dalaruans' I've seen were fake bottles. I remember when I first saw this series I thought the marketing idea was very fishy, but when I tried their first bottlings, I thought 'as long as the liquid's this good, why care?'… Colour: deep gold. Nose: starts with notes of old Sauternes, butter cream, fig arrak, leather and tobacco, gets then rather 'umamiesque', with dried herbs, notes of fermentation, and some kind of dry ale. Tried the light one at the Albanach the other day, quite good! Mouth: it's really funny that they managed to sneak some old bottle effect into a new bottling! I'm finding old walnuts, leather, salt, smoked dried fish, and believe or not, an old WhiteHorseness. Something medicinal as, well, quite turpentine-y. Finish: rather long, salty/leathery/fermentary. Umami indeed. Lemon and cinchona in the aftertaste. Comments: I really like this very, very un-modern style. Gives hope.

SGP:375 - 87 points.

Whisky de Table (40%, Compass Box, batch #2, blended malt, 2017) I have to say batch #1 didn't impress me, but this is another year and another batch. We won't, even if that's requested on the label, 'poor it cold' (servir frais). Colour: very pale white wine. Nose: young, fresh, fruity, malty, porridge-y. This is almost liquid muesli, with a good dollop of custard sauce. When you breathe deeply, you're getting a lot of grist and wort. Shall we call it 'distillery-y'? Mouth: there's more smoke, more peat, more citrus and more fermentary notes as well. More ale, plus a thicker waxy/meaty side that hints at Mortlach. Not saying there's any Mortlach, mind you. Finish: medium, dry, with some tea and pepper. Comments: a tad young and rough, but should one serve this baby cold, I'm sure that'll work. It's peatier than batch #1.

SGP:453 - 81 points.

While we're holding the compass…

Phenomenology (46%, Compass Box, blended malt, 2017)

Everything is secret about this empirical new baby, for once – a rather Glenlivety move (remember Cipher?) Except the rather existential price, around 195€, so it should be old, prestigious, and philosophical. Colour: pale gold. Nose: I sometimes find 'good' mud in some whiskies, and that's the case here. Broken branches, hay, rubbed leaves, hops, husk, moss, porcinis, mashed celeriac… Mouth: it's powerful, starting on peppered vegetables, and becoming then much more citrusy, rather angular as a whole despite an oily side (graphite), and going on with cider apples and a waxy side that suggests C******h. No, that's not Caperdonich. Finish: medium, rather on waxy citrons and apples. Cherries in the aftertaste. Comments: doesn't feel really old, or at least some parts seem to be young. I enjoy this austerity.

SGP:462 - 85 points.

No Name (48.9%, Compass Box, blended malt, 15000 bottles, 2017) It seems that CB did put all their energy into the superb packaging, and had none left to find a name. Perhaps Smokinology or something? Colour: pale gold. Nose: Islay! Some perfectly chiselled, luminous, crystal clean, medicinal peat smoke, without any fripperies, satin or ruffles. As we like them! Mouth: totally millimetric, unquestionable, smoky, slightly salty, and faintly waxy. Some wee hints of Jamaican rum, that's very cool. No, no, not saying there is any. Finish: long, rather fat, rather salty. Huge smokiness. Comments: why write a long note when the whisky hasn't even gotten a name? I'm joking, this is pretty perfect and some classic CB.

SGP:357 - 89 points.

Artist #7 (55%, Compass Box, Velier and La Maison du Whisky, blended malt, 1,920 bottles, 2017)

I've heard this was the result of some long night, the CEOs of each brand having been involved in some way, and indeed this is supposed to be the consequence of that long night. Not too sure about that story… anyway… Colour: straw. Nose: no wonder Compass Box was involved, this has oomph and some solid waxy backbone. Lamp oil, crushed barley, vanilla, overripe apples, fresh figs… With water: some menthol, some camphor… Mouth (neat): starts very citrusy, sharp, with some grassy/vegetal notes in the back. Gets then fatter, with some barley syrup, touches of cumin, and a growing green smokiness. With water: simply very good. Limoncello and barley syrup. Finish: rather long, citrusy, with a fat structure. Comments: not a throwaway in this six-hand composition.

SGP:553 - 88 points.

A last blended malt please…

Collectivum XXVIII (57.3%, OB, Special Release, 2017)

This is advertised as a blend of all 28 operational malt distilleries owned by Diageo – not a 28yo mind you - which implies that there's some Roseisle, which suggests that this blended malt cannot be older than 6, as Roseisle Distillery was inaugurated on October 11, 2010. Are you following me? Colour: gold. Nose: everybody knows that Diageo have great blenders who do not only work with spreadsheets, and it seems that this is more evidence. Starts perfectly cake-y, with some custard, apple pie, beeswax, then hints of beef bouillon (sherry?) and fresh cigars, then a mossy side, as well as mushrooms. We knew this was going to be well composed, didn't we. With water: very, and I mean very malty. Some spicy oak and some paraffin in the background. Mouth (neat): wow! It's a tad 'jumbled' at first, which is normal, but there are leading malts in there, possibly Clynelish for example, and clarity is soon to appear. It's not impossible that they've added quite some Talisker too, if you ask me. The whole is excellent, getting peatier by the second. Good pepper, good oranges. With water: swims very well, citrus up, peppermint up as well. Finish: long, rather sharp, keeping your palate fresh. Smoky aftertaste. Comments: possibly the best 6yo ever. Ha!

SGP:463 - 89 points.