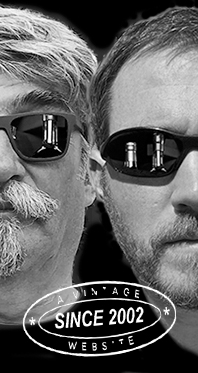 Home
Thousands of tastings,
all the music,
all the rambligs
and all the fun
(hopefully!)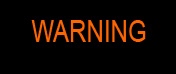 Whiskyfun.com
Guaranteed ad-free
copyright 2002-2017



Nine Clynelish from 2008 to 1972

Imagine we've spent a whole summer without tasting any Clynelish! How's that possible? Time to remedy that situation, with a fairly large bag of various ages and vintages. And there will be many more soon...

Clynelish 7 yo 2008/2015 (46%, Douglas Laing, Provenance, cask #10771)

Still the series' older livery. Perhaps the youngest new Clynelish I've ever tasted… (not mentioning new make of course). Colour: white wine. Nose: perhaps is it a little too young, too much on apples and pears, and on sweetened dough. Notes of IPA beer as well, and no signs of Clynelish wax yet. Mouth: surprisingly sweet and fruity, this is almost syrup or even liqueurs and crèmes. Spanish melon liqueur. A very syrupy mouth feel, quite unusual. As of someone had added barley syrup, but of course nobody did. Finish: medium, and rather more peppery this time, ala Talisker. Comments: a fun young Clynelish, and it's pretty good I think, but I wouldn't call it 'totally mature'.

SGP:641 - 81 points.

Clynelish 2008/2017 (56.1%, Riegger's Selection, TBA finish, cask #800209, 332 bottles)

TBA stands for Trockenbeerenauslese. Yep that's German. Those are very sweet wines, akin to Vendanges Tardives or late harvest wines. In other words, hit or miss… Colour: straw. Nose: phew, we're fine. No loads of raisins or litchis, rather a typical young Clynelish, fruity, with a chalky side in the back and notes of green melons. With water: beach sand, perhaps? Mouth (neat): again, typical very young Clynelish, on green apples and limes, then white peaches, perhaps. Is that the TBA speaking? With water: good, fruity. Pineapples and peaches, and indeed green melons. No obvious wine, that's a relief. Yes I was scared. Finish: medium, clean, fruity. Perhaps did the TBA make this little Clynelish a little more Speyside-y? A touch of brine in the aftertaste. Comments: well done.

SGP:641 - 84 points.

Clynelish 2008/2016 (60.8%, Riegger's Selection for Whisky-Hood, bourbon, cask #800208)

I think there was no finishing done on this one. Colour: white wine. Nose: a simple, pure, rather elegant Clynelish, with nothing getting in the way. Chalk, lemons, green apples, some soot, leaves, moss, pine needles, and plasticine. The most Clynelish of them all so far. With water: yeah, brake pads after a run! And paraffin. Mouth (neat): very good, very citrusy, with a wee greasiness ala Springbank, grapefruits, more limes, more green apples, and a touch of green pepper. With water: no changes, no problems. Finish: medium, very clean, with a little sunflower oil and more green apples and lemons. Comments: simply extremely good given the young age of this wee Clynelish. Psst, who needs TBA in whisky? ;-)

SGP:551 - 87 points.

Clynelish 2004/2016 (46%, Gordon & MacPhail, Connoisseur's Choice, refill sherry butts)

Colour: pale gold. Nose: it's a lighter Clynelish, without all those greases, waxes and oils, and rather a citric aspect, blending lime, gooseberries, kiwis and cider apples. All that imparts a pleasant freshness, very refreshing. As for the very light sherriness, we're rather going towards fresh walnuts, and perhaps almonds. Mouth: very good, fruity, and with even something of Rosebank. I know, I know… Lemons, more kiwis, touches of green tea, then biscuits and Jaffa cakes that add a little roundness, although it would remain very, say responsive and even nippy. Finish: medium, green, slightly acidic, something which I always enjoy. Comments: a session that goes on very well, even if this baby wasn't the most Clynelishy of all Clynelishes. No wax for you!

SGP:561 - 86 points.

Clynelish 1995/2016 'Peppered Biltong' (46%, Wemyss Malts, hogshead, 303 bottles)

So who's best at finding funny names, Wemyss or the SMWS? Discuss… Colour: straw. Nose: it's a rather fatter style, although I wouldn't claim that it's very waxy. Rather ripe apples, orange syrup, a little beeswax indeed, then touches of ripe pineapples, and perhaps a little tallow, mutton suet or something… And butter biscuits. As for that biltong, well I had never heard of that word before. Some kind of South-African dried meat, apparently. Why not! Mouth: it's very creamy and oily, so very typically Clynelish in that respect, and would start rather in the style of the early 1980s, that is to say very tangerine-y. Beautiful notes of walnut oil, then indeed some green peppercorns, then those very acidic cider apples. Everything works in sync. Finish: long and, indeed, quite peppery. A little salt in the aftertaste. Comments: a rather perfect fat yet zesty Clynelish. Big whisky, that Clynelish – have to try biltong one day.

SGP:462 - 89 points.

Clynelish 20 yo 1996/2017 (55.5%, Hunter Laing, Old & Rare, refill hogshead, 295 bottles)

Colour: straw. Nose: another one from the waxier vintages, with anything from candle wax to plasticine, but all that isn't huge. Shall we call this a whispering wax? Also green apples again, leaves, moss, and those notes of butterscotch again. This one was nicely chiselled by time and a good cask. With water: the wax comes out more, but it's still not huge. Car polish, leather polish. Mouth (neat): excellent, as expected. Melted candle wax blended with lemon juice, plus a pinhead of wasabi. Could anyone be against that? With water: swims like a champ. Gets more herbal, slightly mentholy, with a little eucalyptus and green tea. Finish: quite long, with a great balance between the herbal/fruity tones and the waxy side. Very classy. Comments: it loves water, this is the best use of Vittel or Evian ever.

SGP:562 - 90 points.

Clynelish 1995/2016 (52.7%, Svenska Eldvatten, bourbon hogshead, cask #SE081)

Probably very good. I said 'probably'. Colour: straw. Nose: it's rather a coastal one, with many maritime hints beside an austere grassiness and, of course, waxes and oils. Linseed, lamp oil, fisherman's ropes, floated wood, cut grass… and very few fruits. More protestant than catholic, this one. With water: … and yet we're finding a little church incense, really. Mouth (neat): exceptional. You hear me, excep-tio-nal. Totally Clynelish, with waxes, salts, and citrus. Yes we're going for an expurgated tasting note. With water: perfection made whisky. Notes of coffee and toasted bread in the background. Finish: long, waxy, rather more 'toasty', and perfect. A wee smoke in the aftertaste. Comments: perfect whisky, perfect style perfect age, perfect strength… But there were very few bottles. Life is unfair!

SGP:552 - 92 points.

Clynelish 19 yo 1996/2015 (55.4%, Carn Mor, Celebration of the Cask, hogshead, cask #8801, 295 bottles)

Colour: white wine. Nose: a sharper and zestier one again, rather on green apples and other tart fruits. Much less coastalness, and less wax, and less Clynelishness, but it's still very nice, clean, and 'nervous'. It's true that this is rather a death seat after the Hunter and the Svenska. With water: a little hay. No big nose here, but this shyness works well as well. Mouth (neat): no, really, its very good, very very good. Camphory fruits, cold tea, grapefruits, limoncello, lemon grass… Much less shy on the palate, for sure. With water: indeed, this is almost glorious, waxy, herbal, citrusy… Clynelish sure is the most elegant of all the fatter malt whiskies. Finish: rather long, on wee herbal teas and lemon marmalade. Superb waxy and peppery aftertaste. Comments: good seed makes a good crop.

SGP:552 - 89 points.

Okay, we won't taste dozens of mid-1990s Clynelishes, they're all good anyway. So we'll keep some for later, but we still need a finale, don't we? Would a little 1972 do?

Clynelish 1972/2016 (42.2%, Gordon & MacPhail, Rare Old, Lot #RO/16/07)

As you may know, 1972 was the vintage when both Clynelish and Brora were the best. Exactly why, I have no ideas. Oh and this may well be the oldest Clynelish I've ever tasted. Mind you, 43 or 44 years… Colour: full gold. Nose: luminous, entrancing, and just magnificent. More wine than whisky, actually, and we're thinking Yquem from a great vintage. 1967, 1988… So beeswax for sure, then a pack of English cigarettes, then quite some pollen, a few high-end mushrooms (I'm not making this up, did you ever try Caesar's mushrooms?), wee notes of ambergris and benzoin (old-style lady's perfume), and then just more beeswax. I'm finding this nose sublime – and there's no oak to be detected! High class! Mouth: now, this is an old whisky, so indeed, some oak had to make an appearance on your palate. Rather of the 'green' kind, so rather with tea tannins, slightly drying. The rest is perfect, with old apples, mandarins and tangerines, beeswax again, chamomile tea… Finish: quite long, but indeed, rather tannic and drying. Cinnamon and cocoa powder. This was to be expected. Comments: what a nose! Perhaps the nicest nose this year – so far. The palate was more, say anecdotal.

SGP:361 - 89 points.