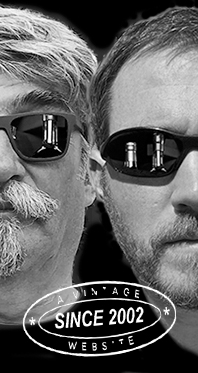 Home
Thousands of tastings,
all the music,
all the rambligs
and all the fun
(hopefully!)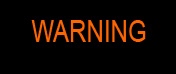 Whiskyfun.com
Guaranteed ad-free
copyright 2002-2017



No less than nine young Chichibu

No that's no pleonasm, some are now ten years old! Oh and I've got complains because we've had too many J-whiskies last week, especially those Kurayoshis that are fake Japanese… (old Scotch that's young, distillery bourbons or Irish whiskeys that are not from that distillery - if it even exists, Japanese whisky that's not Japanese, where are we heading to?) But today it's Chichibu's turn! Many whisky lovers believe that Chichibu's the best fairly recent piece of news that happened to Japanese whisky, and indeed the older one that we had a few days ago, the Metropolis for Zoetrope, was superb (WF 90). So let's do a little 'historical' tour of Chichibu today, if you don't mind…

Chichibu 2009/2009 'Newborn Peated' (61.4%, OB, Japan, new American hogshead, cask #452, 361 bottles)

I remember sister cask #451 had much impressed me back in 2010 (WF 88), while just like this one, it was not even, err, one. Colour: pale gold. Nose: one of the Islaymost casks for sure. Antiseptic, sea air, fresh bitter almonds (crushed), lime juice, moss, mint tea, camphor, Barbour grease, and indeed a lot of 'coastal' smoke. A bit of damp chalk in the background. With water: some new rubber and more lemon. Crunching a lemon wearing a new scuba diving suit (you, not the lemon). Mouth (neat): extremely 'spiky', lemony, and salty. Totally sharp! Grapefruit bonbons. With water: ultra-chiselled lemony peat, with some vanilla and sweeter fruits from the American oak. Perhaps banana sweets? Pear drops? Finish: long, and fairly sweeter, with some mint and cough syrup coming back in the aftertaste. Comments: yeah, brilliant, this is how the whole legend of Chichibu started. Well, not quite a legend, only hard facts.

SGP:557 - 87 points.

Chichibu 2009/2012 'The Peated' (50.5%, OB, Ichiro's Malt, Japan, 5000 bottles)

I hope they used the same recipe… Colour: gold. Nose: softer and gentler, probably better balanced, with some vanilla, some sweeter smoke, hessian, those tarry ropes, drops of embrocations, and once again wee touches of bananas. Really gentle. With water: kiln, porridge and ink. Mouth (neat): that's the thing with active oak, they can make your spirit a touch too peppery. Indeed, this one's very peppery, beyond the lemony smoke. Burnt herbs. Much less mellow and easy than on the nose, but it's still quite beautiful. Love these bitter almonds, for example, I'm a sucker for those. With water: Ardbeg Ten from ten years ago. There. Finish: rather long, on more almonds, some kind of smoked marzipan, and green pepper. A touch of nutmeg. Comments: I liked the immaculateness of the quasi-new make a touch better, but other than that, this is great.

SGP:556 - 86 points.

Chichibu 2009/2012 'The Floor Malted' (50.5%, OB, Ichiro's Malt, Japan, 8800 bottles)

No peat this time, I suppose… Colour: white wine. Nose: indeed, no smoke, rather herbs, barks, and autumn leaves at first, then rather greengages and green gooseberries. It's all pretty delicate, with a little butterscotch and brioche coming out after one minute. With water: lemon-scented candle wax, going towards some young Clynelish. Mouth (neat): as usual, the youth feels more in an unpeated whisky than in a peater. Pears and lemons are topping all this, and would come with a little soft oil (sunflower) and custard, as well as orange drops. Same kind of grassiness in the background. With water: very good, just a little simple. Cider apples and white cherries, with a drop of easy acacia honey. Finish: medium, a tad grassier. Comments: high quality, and pretty easy. The youth feels a bit, but its top distillate, without any doubts.

SGP:551 - 84 points.

Chichibu 2009/2013 'Port Pipe' (54.5%, OB, Ichiro's Malt, Japan, 4200 bottles)

Port, the Kenny G. of malt whisky ;-). Or wasn't that PX? Only a personal opinion, naturally, and some Port-ed whiskies have been great indeed. Colour: apricoty straw. And there it happens… Nose: a little bizarroïd, I'd say. Some kind of raspberry bread, although I do not know of anyone baking raspberry bread on this wee planet. There must be a reason… Ideas of thin mints as well, peonies, cassis buds… With water: caraway butter? Does that even exist? Seville oranges. Mouth (neat): some good parts, but otherwise, it's too wacky for me. Sour red fruits mixed with dough and crystallised oranges… Strange combination. A lot of nutmeg too, much more than 'average'. Cloves. With water: the malt is having the upper hand, and that is good news. Orange blossom, panettone… Finish: medium, on bread and oranges. Comments: water saved it on the palate. Perhaps did the Port have something?

SGP:651 - 79 points.

Chichibu 2009/2013 'Chibidaru' (53.5%, OB, Ichiro's Malt, Japan, 3800 bottles)

A chibidaru or chibi daru is a quarter cask. I had tried a 2010/2014 a few years ago that had been much to my liking (WF 87). Colour: gold. Nose: ah yes I remember those notes of patchouli, mint tea, linden tea, raw leather, fino sherry, green walnuts… Right up my alley! With water: some fino that you would have taken from a middle criadera butt. Green grapes and green walnuts. Mouth (neat): splendid! Starts oily and sweet, on the best out of an XXL pack of marshmallows, and gets then acridly herbal, which doesn't sound too good – but I like it. With water: the marshmallows are back. Some herbal teas as well, mint, thyme, linden again… Finish: medium and rather sweeter, with a little barley syrup. Oranges in the aftertaste. Comments: rather wonderful, the smaller casks seem to have let the whisky age rather faster, not only adding more 'flavour'.

SGP:561 - 87 points.

Chichibu 'On The Way' (55.5%, OB, Ichiro's Malt, Japan, 9900 bottles, 2015)

The equivalent to Ardbeg's 'Almost There', marketing-wise. Unless that would be 'Still Young'. Let's see… Colour: pale gold. Nose: raw malty oak, or raw oaky malt (!), with a cup of nail polish remover and three cups of grist, as well as some kind of lemony custard and a drop of rosewater. With water: gets rather simple, all on sweets. Preserved fruit salad. Mouth (neat): high-impact all-fruit combination, with oranges, lemons, tangerines, rhubarb, and a lot of sweet vanilla from the oak. With water: really easy, fruity, sweet. Don't look for any complexities, the meaning of life isn't to be found in this young baby. Finish: medium, sweet, ueber-easy, good. Ripe melon in the aftertaste. Comments: perfect, but really very un-complex.

SGP:641 - 82 points.

Chichibu 'On The Way' (58.5%, OB, Ichiro's Malt, Japan, 10700 bottles, 2013)

So this one should be even younger. This is the 'Still Young', unless it's the 'Very Young'. Oh let's see… Colour: white wine. Nose: well, I have to say I'm finding this more complex, with these lovely herbal tones that we had already found in the Chibidaru. Linden, cherry stems… Some muesli too, raw malt, a touch of soot, and a few autumn leaves. Indeed, more complex. With water: gets totally muesli-esque. Mouth (neat): oh yes, this is excellent. Very punchy, citric and herbal, with some peppermint, lemons, paprika, green apples, and one cough pill. Something by Vicks, I'd say. With water: more fruit-forward, but the mentholy side remains there in the background. Finish: medium, sweet, with even a few sugary notes. Barley syrup. Comments: I'm rather more for this little one.

SGP:651 - 85 points.

Chichibu 2010/2013 'The Peated 59.6ppm' (50.5%, OB, Ichiro's Malt, Japan, 6700 bottles)

Some high-voltage young Chichibu, should we expect some kind of Octomoreness? Colour: white wine. Nose: you bet! We're wandering throughout the Port Ellen Maltings. There are those famous – albeit very discreet – notes of strawberry yoghurt, then ashes, kelp, and simply some burning fir wood, as well as three or four brand new rubber bands. Or is that new tyres? With water: really all on heavily smoked barley. Or its husk. Mouth (neat): yes, typical. Lemon liqueur and bags of charcoal ashes, plus tincture of iodine and cold cigar ashes. You really feel the peat level was pimped up. With water: it's very good and this time, I'm rather thinking of some rather sweeter young Port Ellen. Finish: long, sweet, ashy, smoky. Drinking peach juice to which you would have added a lot of cigar ashes. Comments: it's the sweetness-peatiness axis that's rather unusual. I approve, as they say in Washington.

SGP:647 - 86 points.

And the last one will be the…

Chichibu 2009/2014 (61.6%, OB, Japan, for Sushi + Soul Germany, first fill bourbon barrel, cask #609)

Colour: pale gold. Nose: some lovely kind of Haribo-ish herbal tea. I get wulong tea (blue-green), pears and pineapples jellybeans, tinned apricots, and some natural vanilla. Perhaps drops of vanilla-arranged light rum. Behind that, a custardy feeling and a little sour dough. With water: jellybeans and liquorice allsorts, plus cut grass and raw barley. Watch it kids, there's some alcohol inside! Mouth (neat): strong, excellent and rather cherry-like this time. Cherry-flavoured bubblegum and more of Haribo's best (where's that cheque, Haribo?) With water: same feeling, plus touches of bitter oranges. The barrel made it all really sweet. Finish: medium, candied, sweet. The cherries are back, and they would come with Provence melons (the ones that are orange). Comments: another fat sweet fruity Chichibu, with a rather awesome purity and a wee, very discreet Irish side.

SGP:741 - 87 points.