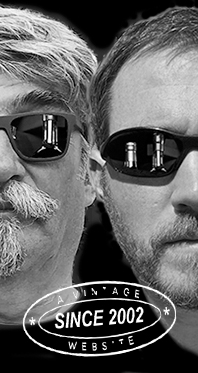 Home
Thousands of tastings,
all the music,
all the rambligs
and all the fun
(hopefully!)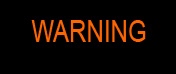 Whiskyfun.com
Guaranteed ad-free
copyright 2002-2017



Octomore syrah and Octomore grenache

I remember there's a word for those excellent friends that taste whiskies 'in colours'. That's synesthesia, isn't it. What's sure is that we'll only have two black ones today…

Octomore 5 yo 2009/2015 '07.2_208' (58.5%, OB) From the height of the craze, some Octomore a part of which was matured in Syrah wine casks from the Rhône valley. I had liked 07.1 (WF 83), adored 07.3 (WF 91), rather hated 07.4 (WF 70), and never tried 07.2 before. But by time and toil we sever what strength and rage could never. Ahem. Colour: gold. Astonishingly pale given the fact that some of this baby spent some time in a syrah cask. Nose: a 'different' one indeed. I'm finding a lot of bread and many oriental spices , some of which from French oak I suppose. Caraway and cardamom abound, then rather poppy seeds. In the back, some rather massive smoked bacon, as well as a feeling of rye. Rye? With water: gets muddy and spicier. Not sure it swims like a champ. Mouth (neat): ultra-rich, intense, and yet vibrant, very orange-y (blood oranges), with indeed a little violet, that must be the syrah. I'm glad to notice that there's no unbalance. Gets spicier again, with some kind of blueberry chutney, some pickled ginger, and really a lot of caraway and an unusual earthiness. With water: bizarrely, it's the sweetness that comes out, rather then the peat. Manuka honey, more blood oranges, raspberry jam… Finish: very long, unexpectedly coherent, with really a lot spicy cassis in the aftertaste. Comments: not a classic at all, but there's much fun to be had. 07.3 remains my favourite, but it's true that that was Islay Barley.

SGP:667 - 85 points.

Octomore 10 yo '2nd Edition' (57.3%, OB, 18000 bottles, 2016)

This baby was partly matured in Grenache wine casks (white Grenache, as it appears, which is great news as red Grenache can really be stuffy). Still, a little scary I have to admit. The phenol level in the malted barley was of 167ppm, so less extreme than the aforesuggested 208ppm. Colour: gold. Nose: much shier than the syrah, but that's not obligatorily bad news. In fact it's cleaner, straighter, in a way more 'natural' (whatever that means), and with more toasted oak, and even vanilla. American oak white Grenache casks? Honeysuckle, elderberry flowers, garden apples, then tarry ropes indeed and pipe juice. Touches of pineapple. With water: gets more Burichladdichesque, with this Atlantic air from the brochures. Porridge, oats, raw malt… Mouth (neat): citric and sweet. Full-bodied, with pink grapefruits, greengages, lemon biscuits and again something floral (zucchini flowers?) beyond the massive smokiness. Full integration, great news. Even the wee touch of salt works very well. White Grenache, who would have thought of that? To tell you the truth, I don't know of any estates that would mature pure white Grenache in oak casks, but there sure are some. With water: playful, fresh. Mullein flowers and easy gentian syrup. Finish: long, still quite floral, and only moderately peaty. Comments: not a peat monster. The flowers are rather unusual in this context, but they're most welcome.

SGP:647 - 87 points.