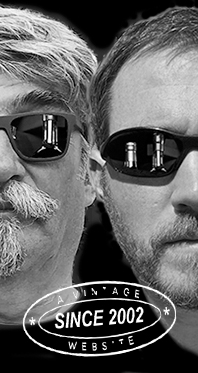 Home
Thousands of tastings,
all the music,
all the rambligs
and all the fun
(hopefully!)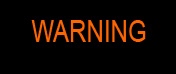 Whiskyfun.com
Guaranteed ad-free
copyright 2002-2017



Official Aberlour by four

Aberlour is one of the leading single malts in France, and that's partly due to its quality, and partly to owners Pernod-Ricard who are doing some good marketing work in their home country. Let's have a few new ones…

Aberlour 'Triple Cask' (40%, OB, France, 2017)

A new NAS at low strength, hum-hum… Colour: deep gold. Nose: easy and malty, typically malt for the upper blend drinkers, so some kind of access-category malt whisky, in the league of Cardhu and Knockando. Guinness, Mars bars, a touch of pinewood, some gentle earth, and of course, many roasted nuts and toasted cakes. Shall we call it 'rather Chivassy'? Mouth: good! It's often on the palate that things go a little off the track with these cheaper malts, and indeed I'm finding it a little thin and a little too caramelised/caramelly, but other than that, there's some fine chocolate and quite a lot of toasted bread and brioche, plus notes of maple syrup. Roasted peanuts. Finish: medium, rather coating, malty and chocolaty. Nice raisins and nuts. Comments: a no brainer, perfectly well made. No one will find this wee baby unpleasant.

SGP:541 - 80 points.

Aberlour 13 yo (58%, OB, for La Maison du Whisky, 1st fill sherry butt, cask #34595, 678 bottles)

Another bottling for France, perhaps some kind of older A'bunadh? Colour: deep gold. Nose: I've rarely found this much chocolate, mingling with this much marmalade! Also like this tarriness very much, as well as the bitter oranges that just abound in this combo. Oh and the almost heady peonies, and all the crushed raisins. There's something akin to sulphur, but that's not sulphur. Flints? With water: malt extract, just a little Marmite, and prunes covered with chocolate, as they make in Austria and elsewhere. One of my guilty pleasures… Mouth (neat): creamy and rich, perhaps some kind of A'bunadh with a higher zestiness, full of figs, and really a lot of figs, then dates, black raisins, fudge, toffee, and coffee-schnapps. Forgot to mention chocolate, how could I? With water: perfect, creamy, orange-y, cake-y, chocolaty, full of marmalade, raisins, and prunes. Great work. Finish: long, on more chocolate, old-style cognac, and of course, marmalade. Comments: great sherry, great Aberlour, without one single flaw. I'd also go to 90… Oh well, let's do that.

SGP:651 - 90 points.

Didn't we just mention A'bunadh?

Aberlour 'A'bunadh' batch #58 (61.1%, OB, 2017)

One of the epitomes of olorosoness, these A'bunadhs! Liked batch #57 a lot (WF 88) but some earlier batches were even more convincing. Colour: pale amber. Nose: rather more massive, drier, and more on malt and coffee, rather than chocolate and prunes. More earthiness, perhaps more herbs (parsley, umami, chives) and certainly more oak, with whiffs of pencil shavings. With water: gets more winey, nicely fermentary, and earthy. Always love these notes of chicken soup and beef stock as well. Mouth (neat): the recipe still works, and in a way, this is some kind of Scottish answer to the Pappys or else from across the Atlantic. Punchy, full of flavours, a tad oaky, with some rum, some dry and dried raisins, some clove, some caraway, and hints of juniper berries. And coffee plus chocolate, naturally, with a feeling of peppered Mars bar. Oh my… With water: swims very well. More sweet notes, marmalades, chutneys… Perhaps a little satay sauce as well? Finish: long, with more pepper, ginger, and allspice. Comments: frankly, A'bunadh never disappoints. Never, ever. And it's not an excuse for NAS! You know, like, 'NAS is okay since A'bunadh is good'…

SGP:561 - 89 points.

Good, we could also try some rarer un-sherried official Aberlour…

Aberlour 25 yo 1989/2015 (48.7%, OB, Distillery Reserve Collection, hogshead, cask #14387, 264 bottles)

These little bottles (50cl) are not easy to find, and usually go unnoticed. Now Aberlour isn't only about sherry, the make's great even in its most naked form, in my experience. Colour: straw. Nose: love this, Aberlour is a fantastic distillate, with a very peculiar kind of fruitiness, and this is a most perfect example of that. Watermelons, jujubes, then small berries (sorb), hints of sweet carrots, plantains… In short, certainly not the usual western/eastern orchardy notes, and this is very subtle and delicate. Lovely, really. Mouth: yes, perfect! I'm finding small pineapples, jujubes again, greengages, a little hay, pomegranates, prickly pear, citrons… Really not your average fruity malt whisky, this is almost lace. I remember last time I visited the distillery, quite some years ago, they had the choice between a sherry and a refill cask from which you could fill your own bottle. Many people were going for the sherry, but the real star was the 'refill'. All powers to the distillates! Finish: rather long, delicately herbal, with white fruits, including those rare ones you only find at specialists'. Comments: these little bottles should not get unnoticed! What a distillate, and hurray for the refill casks that let the distillates shine, provided you give them enough time. What a perfect example!

SGP:551 - 91 points.