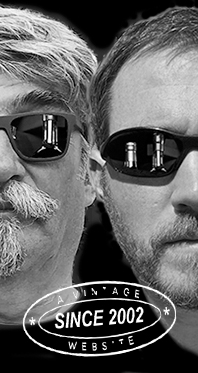 Home
Thousands of tastings,
all the music,
all the rambligs
and all the fun
(hopefully!)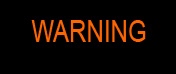 Whiskyfun.com
Guaranteed ad-free
copyright 2002-2017



One bright old Scotch and one bright old Cognac for Christmas



We never mix whisky with other spirits within one session, but today is Christmas and what's more, we might need to loosen things up from time to time on this wee "blog" (rather an online tasting diary, really)…

Glen Grant 1957/2011 (40%, Gordon & MacPhail, Rare Vintage)

Haven't we already tried many superb old Glen Grants from Elgin's whisky magicians? One the very few whisky companies that seem to have always been thinking long-term, while so many others are trying hard to reduce their TTM these days. Yes, that would be time-to-market, and no, we won't talk NAS today because remember, this is Christmas! Colour: pale gold, almost straw. Nose: oh, glorious! Little sherry if any, rather many kinds of soft fruit compotes covered with light honey (or say greengage jam with acacia honey), plus just wee whiffs of ointments (Vicks?), eucalyptus, pinesap… It's all very subtle, complex, not unlike an old Meursault or something like that… One to sip while watching a Bergman. Mouth: what? I had feared it would be a little, say faded, but not at all, this is bright and lively, and deliciously fruity. I'm finding preserved pineapples, tangerines, apple compote, the very same greengage jam as on the nose, and this perfect honeyed development that's often so great in the very old lightly or totally unsherried whiskies. Also love all these tiny herbs that only appear after a few decades, as well as the hints of glazed chestnuts. Tends to become beautifully almondy as well. The mouth feel's impressive as well, all 40 percents are firing. Finish: granted, it's not very long, but it's flawless. We've known old dry sémillons that were a bit like this, on quinces and apricots. Comments: all elegance and, indeed, luxury. As I often say or write, luxury is not the opposite of cheapness, it's the opposite of vulgarity (well, that's what Coco Chanel used to say, I did not invent that one!)

SGP:551 - 91 points.

Borderies N°48 (46.8%, Jean Grosperrin, Cognac, lot 423, 2017)

The little house Grosperrin are avid and skilful hunters of old Cognac casks and demijohns and have achieved a huge reputation among the true Cognac connoisseurs. Imagine they've just bottled a 1835 (on Whiskyfun soon!) As for the Borderies, it's a very small Cru of the Cognac appellation, said to mature a little quicker than others, but I'm not sure anyone could really tell when trying any blind. As for the vintage, as Cognac bottlers usually use wee tricks to display the harvest years when they're not actually allowed to, I guess it's safe to say that this is a 1948 (probably not a 1848 ;-)) Oh and this Borderies stems from a small grower/distiller who's stopped distilling in 1981 and sold its vineyard. Colour: deep gold. Nose: sweet Vishnu! It's as bright and fresh as the Glen Grant, and it does go into a very similar direction! That's to say that it's got orchard fruits (more peaches and melons this time) and perhaps rather honeydew or fir honey than acacia, plus rather sage than eucalyptus. But the overall profiles are very similar, and just as brilliant. Actually, this nose is extraordinarily fresh. Mouth: emphatic, more floral, perfectly textured, with a slightly mentholy structure, then more and more golden raisins and growing notes of blood oranges, marmalade, orange blossom water… There is some pepper in the background, and more grass coming out after a wee minute, which makes this old Cognac a tad rougher than the whisky. The body's perfect. Finish: long, with a little more green pepper, and even some chlorophyll and peppermint. Chewed up liquorice root sticks in the aftertaste. Ha! Comments: I think the whisky won, but by a very small margin. A matter of individual taste anyway, and this old Cognac sure is totally superb, and even Macallany at time. As for its price, it's around ten to fifteen times cheaper than any Scottish counterpart. Or 50 (fifty) times cheaper than a Macallan 1948. Isn't something a bit rotten in the world of spirits?

SGP:651 - 90 points.