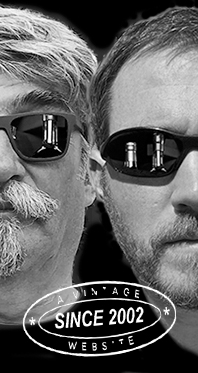 Home
Thousands of tastings,
all the music,
all the rambligs
and all the fun
(hopefully!)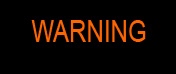 Whiskyfun.com
Guaranteed ad-free
copyright 2002-2017



Port Charlotte, PC or not?

Now that many of the 'private' casks that were sold around 2001/2002 are being bottled, there are many new 'old' PCs around. Seriously, it's impossible to try them all, so let's taste two or three of them. At random… but first, the usual apéritif…

Port Charlotte 6 yo 2008 (46%, Nadi Fiori, Private Reserve, +/-2015) Nadi Fiori, of Intertrade fame, is one of the Italian pioneers of malt whisky. Now, may I ask why dear Giorgio's in black and white on the label, while Jim and Nadi are in colours? A secret vengeance? A code? Contemporary Italian design? Colour: straw. Nose: elementary, I'd say. Brine, seawater, kippers, cider apples, unripe kiwis. Mouth: when simplicy is an asset. Grapefruits and citrons, smoked olives and oysters, plus those unripe kiwis again. Plus a lot of smokiness. It's funny that while the peated barley came from the mainland and not from the PE Maltings, this remains forever and ever 'Islay'. Finish: long, more complex than expected, rather on waxed citrus and mentholy smoke. Smoked salmon. Comments: I know why some Italian gentlemen were still in black and white on the label. They hadn't tried this excellent cask yet when the photograph was taken.

SGP:458 - 87 points.

Port Charlotte 2001/2016 (62.2%, Archives, refill bourbon, cask #276, 210 bottles)

A very fishy bottling! Apologies, I'm a little tired these days… Well, not really… Colour: white wine. Nose: more refill than this, you can't make. This could have been distilled right this morning. Exaggerating a little, just a little. Sharp coal and peat smoke, saltpetre, ashes, and lapsang souchong. A very austere one, for sure, you're almost nosing an old officer's stove. Hints of gentian roots, which is obviously very great. With water: oh perfect, oysters, whelks, crabs, hessian, kelp… Mouth (neat): maximum powah. Smokey diesel oil or something. Don't try this at home! With water: it'll take a lot of water before it gets a little smoother. What's surprising is the huge lemony spiciness. Something Thai, I'd say, but I'm jot expert. Finish: long, with notes of Thai basil, radish sprouts, and of course a lot of smoked lemon juice. Comments: it's brutal! Heavy stuff indeed, but the spirit is immaculate.

SGP:368 - 89 points.

Port Charlotte 15 yo 2001/2016 (50%, OB, private cask, Martine Nouet, bourbon barrel, 223 bottles)

It may have been a good idea to reduce this baby to 50% vol. Monsters are great, but they can get a little tiring. Colour: straw. Nose: we're midway, and we're good. I mean, between the Archives' brutality, and the softer side of some OBs. I'm getting some very lovely pine-y whiffs, certainly some moss and fern, and touches of green tropical fruits, around green bananas and melons. Perhaps even a little chartreuse, mind you. With water: back to the basics, hessian, smoked barley, tarry seaweed… Mouth (neat): more power, more salt, more eucalyptus, and more green bananas. Some kind of herbal/pine-y smokiness. With water: it's getting fatter, oilier, and more medicinal. More olives too, which is always enjoyed in this house. Finish: long, always pine-y, plasticine-y, olive-y, and of course smoky. Love the barley-y signature, as well as the peppery grapefruits in the aftertaste. There's a little vanilla too. Comments: a fairly gentler Port Charlotte that, rather unsurprisingly, is as fresh and engaging as its owner. Softer tones, very well done, dear Martine!

SGP:457 - 89 points.