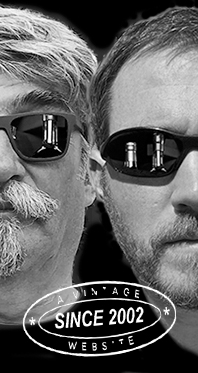 Home
Thousands of tastings,
all the music,
all the rambligs
and all the fun
(hopefully!)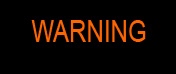 Whiskyfun.com
Guaranteed ad-free
copyright 2002-2017



Port Ellen, one young old and one old old

I'm starting to use the 'Old Port Ellen' wording since, have you heard the news, there will be some 'New Port Ellen' in the coming years. We'll make sure we keep quite a few old ones aside to be able to build some proper comparative sessions in the future (if this lousy website survives until then), but in the meantime… Let's have some young Port Ellen as the mandatory apéritif!

Port Ellen 1981/1991 (64.7%, Scotch Malt Whisky Society, #43.3)

This rare early SMWS still used to bear a twist cap. They are hard to find, since when these were coming out, people used to drink them. I know, that's hard to fathom. Colour: white wine. Nose: extremely narrow, and extremely great. Some utter precision, with smoky granny smith and that is all. Perhaps a drop of wine vinegar? A touch of brine? Another young peater that reminds me of the best artisan joven mezcals. With water: crushed barley, visiting the PE maltings, and only the faintest whiffs of shoe polish and tar. Other PEs have been much tarrier. Mouth (neat): crystalline and very sharp. Green apples, green grapefruits, and some rather pungent and peppery smoke. Millimetric, as I sometimes say. With water: gets very flinty and chalky, this has almost the zing of some proper Pouilly-Fumé. Finish: long, with some citrus this time. Ashes, grapefruit, green pepper. A drop of seawater in the aftertaste, and perhaps a wee bit of kipper. Comments: a little simple – mind you, only ten years – but totally beautiful. Worth resurrecting, most certainly!

SGP:357 - 89 points.

Port Ellen 37 yo 1979/2017 (51.0%, OB, Special Release, 2,988 bottles)

Indeed, the 17th release, already! It's from eight refill American oak hogsheads and butts, and well, I love it that they would keep using this superb and elegantly understated 'Rare Malts' bottle. Last year's 1978 was rather fantastic, but perhaps a wee bit more 'tired' than earlier releases (WF 91). Colour: gold. Nose: okay, I can already tell you, after just one sniff, that this PE is the best amongst this year's Special Releases, unless the Convalmore, well, let's see... Fish oil, smoked salmon, sesame oil, garden peat, wild mushrooms, then rather new wellies (which is oh-so very PE in my book), oysters and their friends the whelks and clams, olives, and hessian/old clothes, old camphory embrocations... A pretty unbeatable nose, displaying superb elegance and depth. Smoky lace. With water: barbecued fish and some fresh rubber, lamp oil, smoked almonds, seawater, ink… Mouth (neat): no no no, this is not possible after last year's rather shy proposition. This has oomph and zing, it's extremely bright and kicking, and it displays these divine tropical fruits that can be found in very old Taliskers, Bowmores, or Laphroaigs (1950s and 1960s). Smoky and peppery passion fruits and mangos, you know. It's also really medicinal, more medicinal that many a PE in my book. Fantastic. With water: swims extremely well, but I think we might have to call the anti-maltoporn brigade. Ever tried to blend grapefruit juice and olive oil? We could go on and on, but we'll keep this short, as Angus has something to say… Finish: long, and, for once, perhaps the best part. Very old whiskies seldom shine out at this point, in my experience. Salted grapefruit and lemon juices, with some chalk and some shoe polish. That's foolproof. Comments: let's be honest, I had thought that Diageo's annual PEs would become less and less bright, and more and more fragile. I'm extremely glad to be proven wrong. Angus, the floor is yours…

SGP:466 - 93 points.

Angus's take:


Port Ellen 37 yo 1979/2017 (51.0%, OB, Special Release, 2,988 bottles)

The 17th release in this series! I remember when the 4th release came out everyone got up in arms because they thought it would be a trilogy. Innocent times indeed. Colour: Gold. Nose: Well, this 'Special Releases Port Ellen' character is still redolent here. It's a wonderful mix of light fruits, earth, medical tinctures, sandalwood, sea shore notes, cured meats and a peat profile which has become almost kind of syrupy and concentrated with age. Develops further with these tertiary aromas of lamp oil, dunnage, hessian, seaweed, mineral oil and fish sauce. Things like lemons, mussels and capers all in brine sloshing about in the depths as well. Some tiger balm and vapour rub as well perhaps. The complexity is both impressive and beautiful. The fruits become more confident and mentholated with time. With water: it opens rather beautifully now with this kind of effervescent seashore quality. Notes of green olive, thyme, lime zest and smoked grains. Mouth: A soft wave of very concentrated peat oils breaks leaving wood spices, waxes, lemon and herbal liqueurs and a cullen skink smoked fish note. Further notes of sorrel, crushed white peppercorns, mercurochrome, iodine and smoked sea salt. There's even a suggestion of old rope, graphite and an old pencil eraser - a nod to that Port Ellen 'dirtiness'. Kippery, mentholated, beautifully medicinal and full of these warming and wisping bonfire notes in the background. With water: there is a waxiness to the peat itself with these undulating notes of black olives, umami, anchovy and a lick of sourdough and lemon juice. Finish: Long and beautifully nervous. A real curtain call of all that myriad complexity that's come before. More black olives and umami notes with a sprawling minerality. More earthiness, more wax and seashore flair. Comments: It's hard to discard the price of these releases now. But there's no denying just how great these stocks have become at this kind of age. This is complex, beautiful and hugely satisfying whisky.

SGP: 466 - 93 points.