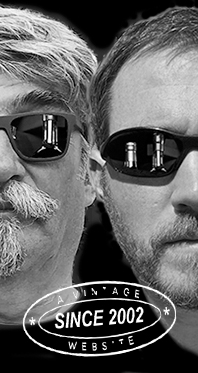 Home
Thousands of tastings,
all the music,
all the rambligs
and all the fun
(hopefully!)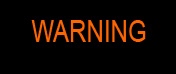 Whiskyfun.com
Guaranteed ad-free
copyright 2002-2017



---

Angus's Corner
From our casual Scottish correspondent
and guest taster Angus MacRaild
Random Very Old Blends
I recently bought a a collection of bottles which contained a number of very old blends, some of which had rather unfortunate filling levels so, out of curiosity, I cracked a few of the more sorry looking ones open to see what the situation was. Given age we are expecting a mixture of fragility and 'knackeredness'. But lets also see if we get some surprises...

Haig 'Dimple' (No strength stated, OB, Appointment to the King, spring cap, +/- 1940)

Someone has helpfully written 1939 on the label of this one, which of course doesn't mean it was definitely bottled in 1939 but it makes sense with the glass, spring cap and rest of the labelling. Colour: Amber with a copper green tinge. Nose: This green tinge to the liquid is usually a sure fire sign of spring cap contamination on these old blends. However, nosing this one there is actually a rather lovely, delicate and quite dry peatiness. Soft, dusty phenols with linseed oil, a box of old rope, coins, a tool box, an apothecary... many of these typical old 'pre war' blend aromas. It's quite a 'fat' style signifying a much higher malt content of richer, old style whiskies which really dominate the grain components after many years. Now, the level wasn't too great on this one so there is also a slight sense of weakness about the nose as well.

| | | |
| --- | --- | --- |
| | Mouth: More OBE on the palate and you can taste a certain influence from the spring cap but it isn't overtly metallic or vegetal. The peat really saves this one and in fact kind of sings for a short while. You can feel there was quite a remarkable dram in there at some point, it's just quite faded by now is all. Notes of soot, some olive oil, dried spices, perhaps a little tea. Finish: Unsurprisingly a little short but there is just a slight bite and more lingering drying peat notes. Comments: There is a sense of something beautiful on its way out here, this with a slightly higher filling level and a cork seal would probably be magnificent. Now, as it is, it's still a very enjoyable and emblematic old blend and a pleasant surprise. SGP: 236 - 78 points. | |

Haig & Haig 'Dimple' (44%, OB, US Import, 1930s)

The label on this one states 'The finest blended Scots whisky - Guaranteed pure barley malt'. Well, glad that's cleared that one up! Also, the bottle has a kind of pourer capsule which I've never seen before. Strange and fascinating. Also, it should be pointed out the level on this one really wasn't good at all so we're not expecting too much in the way of power... Colour: Gold. Nose: A beautiful, fragrant and herbal peat aroma, reminiscent of some super old Highland Parks. Shares quite a bit in common with the previous one with these notes of linseed oil, old tool boxes and motor oil. Goes on with a little camphor and very old Chartreuse. A surprisingly beguiling and elegant nose, although, once again, the low level makes itself felt in the absence of 'oomph'.

| | | |
| --- | --- | --- |
| | Mouth: A little too weakish but there is still bite and potency in the flavours themselves. More of this beautifully dry peat quality. A characteristic of very old malt whisky production that really gives an impression of pure peat flavour. Some wood spice, chamomile, tea tree oil, natural tar, maybe some very old demerara rum and molasses. Gets more drying and beautifully medicinal with time. Finish: A surprisingly decent length, notes of wormwood, tar, wood sap and a little white pepper. Comments: I remember when we all used to sing the praises of spring caps as the greatest seals ever. While it's no doubt that they are one of the best closures for preserving filling level they don't always do a great job at preserving quality or character. This one is miles better, even with a lower filling level, just by virtue of being cleaner and less tainted. Beautiful, if fragile, ancient whisky. SGP: 346 - 88 points. | |

| | | | |
| --- | --- | --- | --- |
| | | Whyte & MacKay 21 yo (43%, OB, US import, 1960s) This one has the 'Federal Law' moulding in the back of the glass and a chunky stopper cork which means it should be bottled pre-1964. Never seen or tried such an old version of this livery. Later ones from the 1970s can be excellent, although, again the level wasn't great here... Colour: Amber. Nose: A forest! Walnut liqueur, aged Oloroso, all kinds of nuts, dried mushrooms, wet earth, sandalwood, black tea - a real cavalcade of aromas. Goes on with green olives, umami paste, caraway, sunflower oil, mustard seeds. A totally beautiful nose! | |

| | | |
| --- | --- | --- |
| | Mouth: A sleek and perfect balance of aged peat, dried fruits, trail mix (assorted nuts, seeds and dried berries) and a beautifully resinous and earthy dunnage quality. Becomes more pristinely spicy and peppery with a bit more time and throws up notes of orange peel, old fashioneds, cocktail bitters and liquorice. Finish: Surprisingly lengthy, full of soft waxes, shoe polish, aged mead, wild flowers and olive oil. Quite majestic really! Comments: Well, that was quick. And pretty damn delicious as well. A stunning old blend, with a higher filling level I suspect another bottle could easily surpass 90! SGP: 444 - 90 points. | |

| | | |
| --- | --- | --- |
| | Let's finish with something a bit more random, like a 1970s vat-err- blended malt... | |

Glen Demsey 'Very Old Pure Malt Scotch Whisky' (43%, OB, +/- 1980)

These bottlings can go either way in my opinion, but rarely stellar... Colour: Pale gold. Nose: Mashed potatoes eaten next to a hay loft. Lots of fresh cereals, butter, parsley, a little citrus, some vegetable oil, quite typical of these sorts of bottlings if you ask me. Perhaps a nice, gentle peat note emerging after a while along with some peppery aspects and a little green and white fruitiness. Becomes pleasantly fresher and more herbal with a little time in the glass. Mouth: A delivery all on boiled sweets, barley sugar, mead, fruit pastilles - very sugary this one but in a pleasing way. Icing sugar, sponge cake (I should know!), some mint choc chip ice cream and, eventually, some soft floral notes of wildflowers. More cereals, citrus and a leafy, grassy note develops with time, perhaps some notes of gorse and various herbal liqueurs. Finish: Medium length with little notes of saltpetre, camphor and tea. Comments: A perfectly quaffable and at times quite entertaining old pure malt. These kinds of bottlings are still pretty cheap at auctions and usually good fun in a tasting session with friends. And then afterwards you can just quaff them to death in highballs. Happy times.

SGP: 642 - 80 points.